Despite the Drop the Bitcoin Bull Trend is Still in Place
---
The price of bitcoin put in 3 red daily candles in a row and today's is showing red so far as well.
With that being said you might assume price broke down from its recent uptrend. If you as me all it did was return back to it after making a moonshot last week that it has given back.
Ascending Channel Holds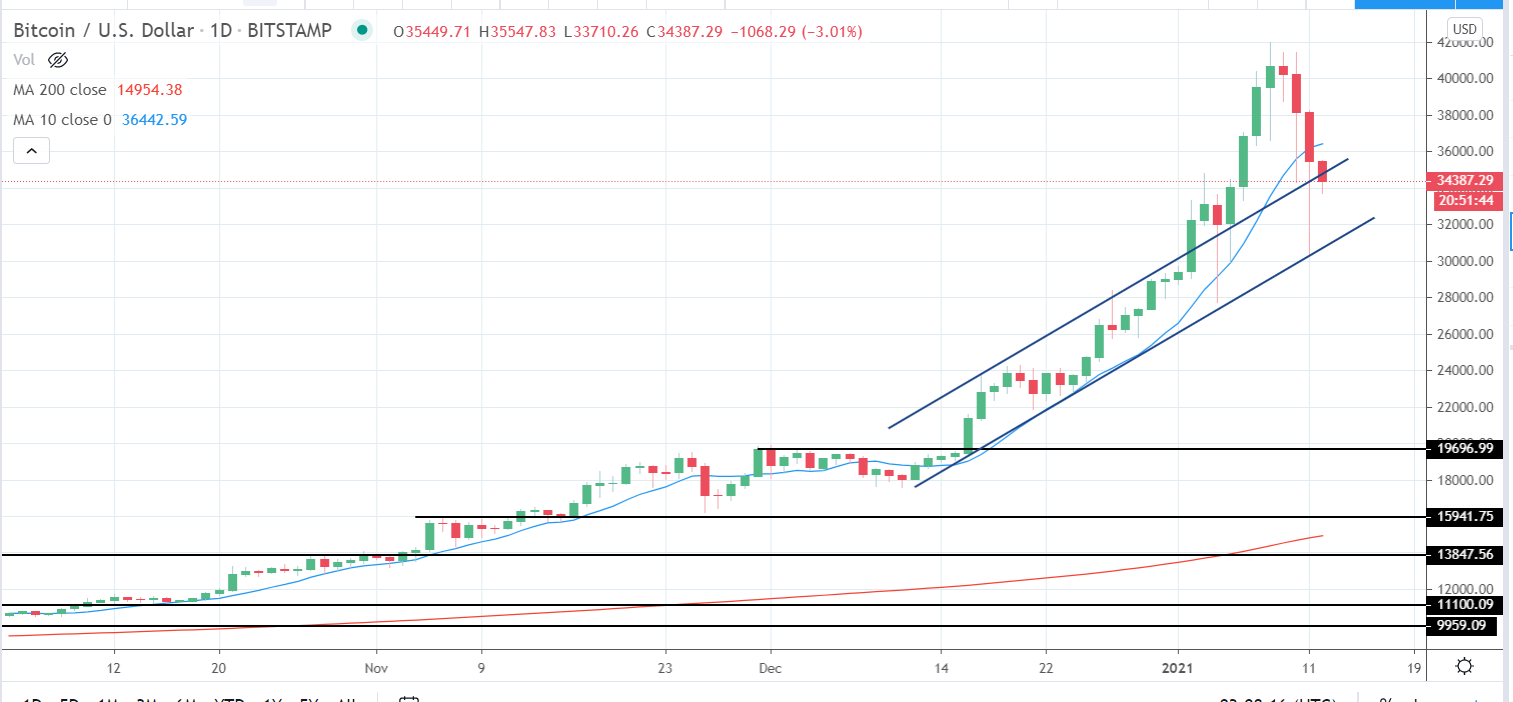 Looking at the daily chart you see that when this move began just under a month ago. Mid-December was the beginning of the aggressive move higher, but there was order to it the first few weeks.
Than the moonshot happened from 32K to 41K where 9K points in 4 days which followed a 14k move that took several weeks. Price pulled far away from the 10 day moving average so pulling back to that I assumed was in the cards, but for the first since December 13th price cracked below the 10 day.
Holding above that for any extended period is super bullish in my opinion. So it was fun while it lasted.
But then my eye was in the ascending channel that was created before price fot crazy volitile.
It only put in the minimum of A,B,C (meaning price touch the support line twice and bounce off the resistance once) before breaking out for the moonshot so I'm not putting a ton of weight into it.
The fact that price spiked off it twice on the flash crash days is telling though.
For that reason I am keeping that trendline place and using it as a pivot point until proven otherwise.
Posted Using LeoFinance Beta
---