The price of ethereum has been on a tear the past week with Monday's candle being the final moonshot before seeing some profit taking the past 4 hours or so.
Consolidation, maybe a drift lower?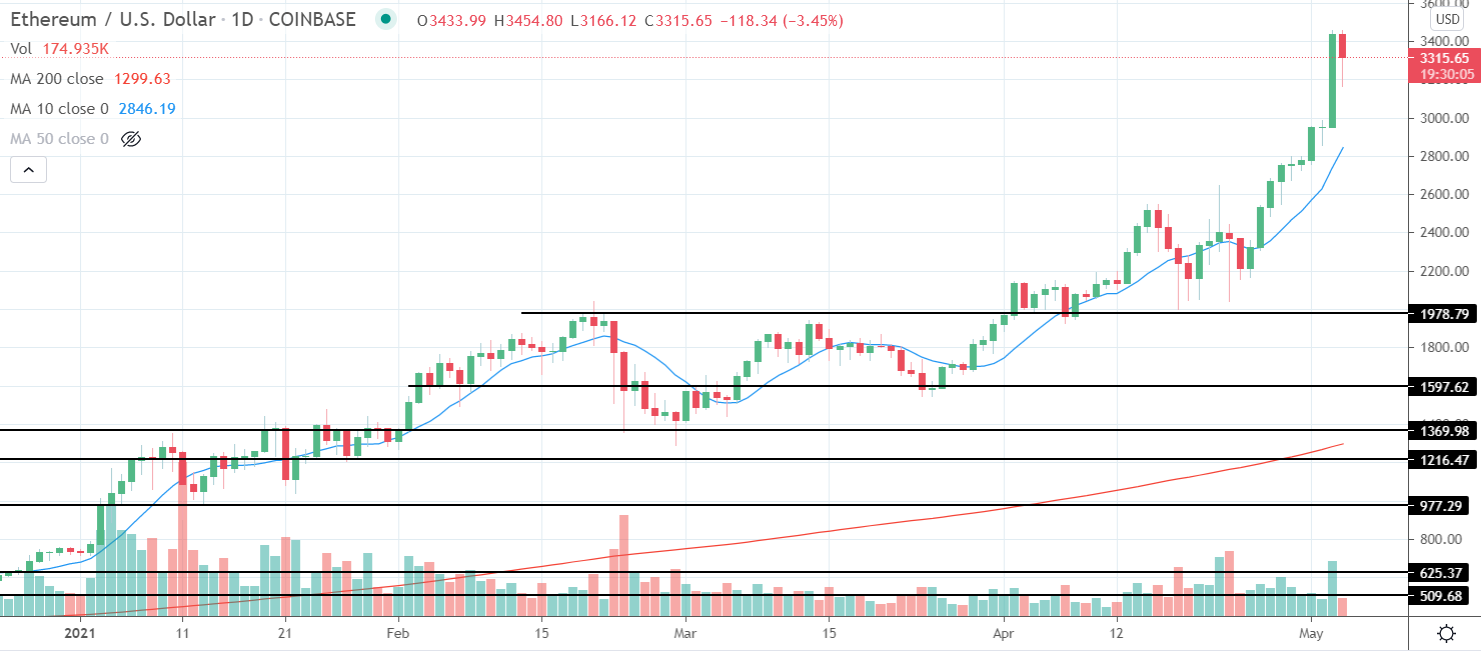 Looking at the chart you can see price got rather exuberant yesterday following what was already a strong move.
This took price far away from the 10 day moving average, which ya'll know I love as a short-term gauge.
Price could certainly continue higher, but the probabilities favor some consolidation here or even a modest pullback in order for the 10 day average to catch back up and narrow that large margin that currently exists.
Bottom line, it is healthy price action for ethereum to consolidate in this area for atleast a few days. Then it can resume higher. If so selling sets in, then we'd want to see price stay above 3,100 to keep the super bullish tone intact.
Posted Using LeoFinance Beta