Anyone that owns a rental property has a few goals in mind. One of the main ones is to maximize rental income. In the end it is an investment property and getting the most out of an investment is generally the goal, whether it real estate, stocks or precious metals.
When it comes to a rental property offering a better product can help increase the rental income received, which in turn boosts the cash flow hitting your wallet! This is post will cover cheap ways to put a better product on the market.
5 Inexpensive Rental Property Improvements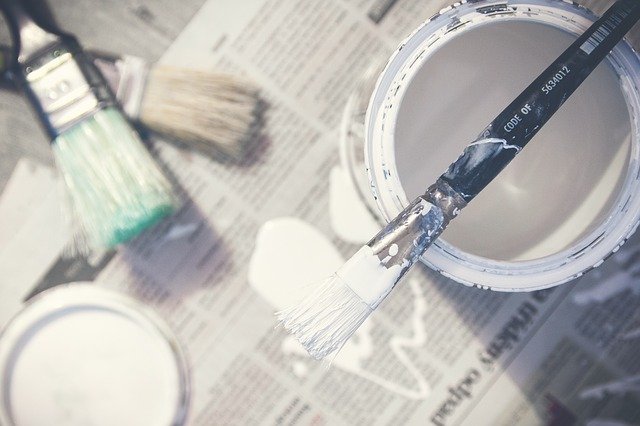 1.) Resurface Kitchen Cabinets
Replacing kitchen cabinets is the complete opposite of inexpensive, but resurfacing then is very cost efficient. It can make the cabinets look worlds better and you don't have to have new cabinets in a rental if they don't have damage and are completely functional.
2.) Add a Backsplash
It's amazing how adding a backsplash to the kitchen sink area can take the whole room from looking low budget to modern and fresh. It just gives an appeal that makes the place feel of more value.
When potential tenants are on their rental property search a kitchen with nice cabinets and a backsplash will stand out in the mind compared to one without.
3.) Smart Tech Features
This can be something as simple as installing a NEST thermostat so tenants can easily manage the climate of the unit from their phone, thus increasing efficiency and keeping utility costs down.
4.) Update Flooring
Whether it is just a bathroom or maybe a single bedroom. Updating the flooring in a room to a more modern look and color that is in style helps go a long way. It is all about having one or two thing that stand out and make a desirable tenant desire your property.
5.) Paint
I almost didn't list this one because it is kind of obvious. Painting is probably the most common update and turnover task in your real estate investing.
However, this can still be a value add by adding an accent wall to liven up a room even if the existing paint isn't totally beat up. If you have paint left over from another property this investment becomes a no-brainer.
Conclusion
Rental real estate is a business in the end, watching costs and paying attention to the value add from things you spend money on is integral. The above list are some ideas of inexpensive ways to add value, especially if you are an individual investor looking to get the most you can from your investment.
Posted Using LeoFinance Beta