The Price of Rune Moving Back to Support
---
About a week and a half ago I sold out of the rest of my rune trade. At first I wondered if I'd get a chance to buy it again lower as I sold up near 14 for not much other than a gut feeling and some resistance on the intraday charts.
Retesting Support???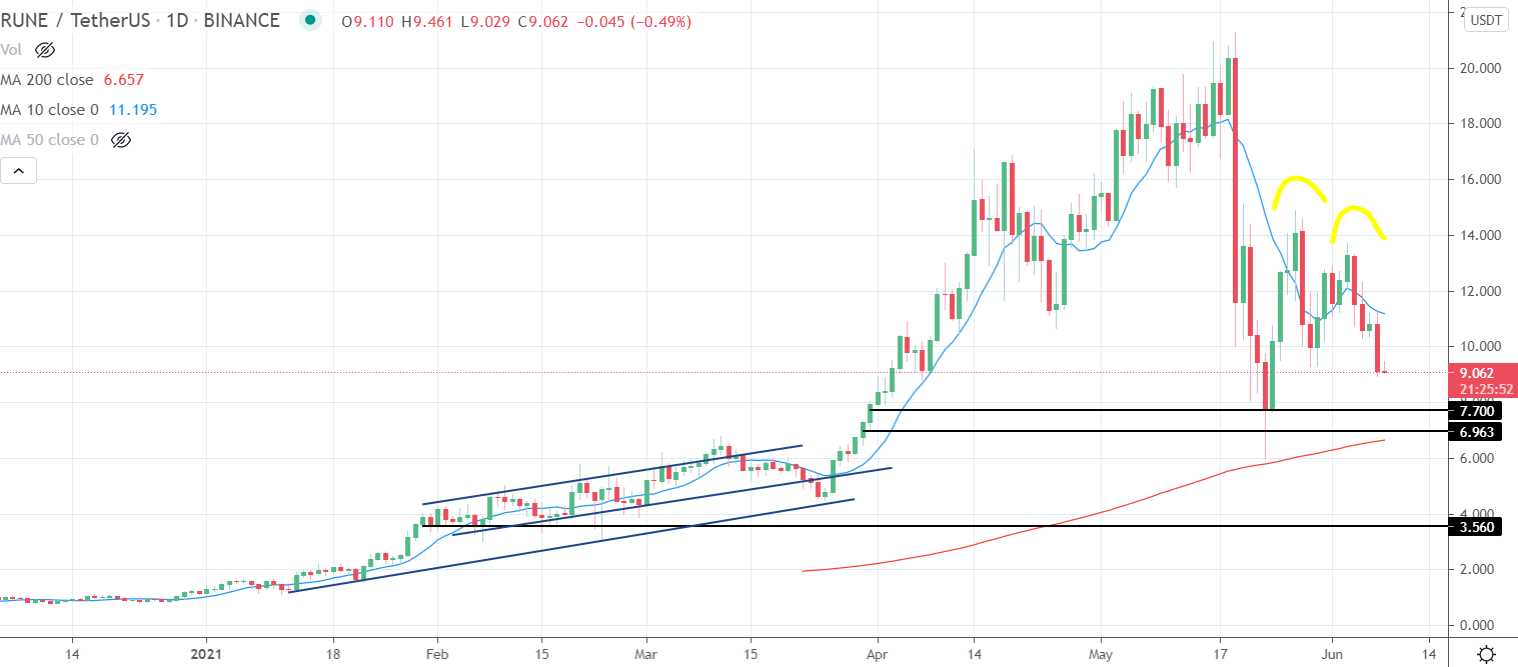 Looking at the chart you can see I marked the consecutive lower highs with yellow. Lower highs are never what we want as it is the opposite of what is needed for an uptrend.
In fact I have see this lower highs trend in many cryptos of late, it is something I have sort of been ignoring as I don't want to consider this bull market being over by any chance.
However, the reality is the daily chart on RUNE (and several others) looks bearish in the near-term atleast.
For RUNE the 7 to 7.50 support area is the next safety net that price looks to be shooting for.
Personally, if it gets there I will most likely add unless I see something I really don't like happening at the time. Either way that level is pretty important cus otherwise price is at risk of the 4.50 level which marks where the whole bull move started.
Posted Using LeoFinance Beta
---