The Weekly Leofinance AMA and NEW CUB KINGDOM Recap - 11-22-22
---
Each week of late brings awesome new updates and this week was no different with the launch of the new cub kingdom where variable stacking became an option.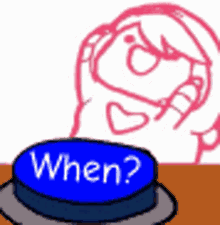 However, with new product comes new questions as we all look to understand how it works and the options that are offered.
We dove into all those questions so listening to the first 30 minutes of the AMA is the best bet, but I will cover some of that here.
New Cub Kingdom
First thing I will mention is that you get one time period, what I mean by that is if you decided to lock some cub for say 26 weeks, any cub you add after that will be locked for the same period (or whatever amount of time is left on that 26 weeks since your initial lock) so pay mind to that.
When you hit the "ADD CUB" button you will get the option to add more cub to your existing duration or to renew and extend which will set off another 26 weeks (example above) on all of your cub staked (the existing and what you are adding)
The "EXTEND" button is just that. It allows you to extend. So lets say that 26 weeks is passing and your cub is about to unlock. You can hit that button and lock it back up for whatever period of time you want.

Leofinance UI
Threads UI, the latest addition being worked on is the option to record short videos up to 60 second that will post on threads and also and post to 3speak.
Bitcoin, will it drop to even new lows???
Genesis Lending Arm may be in trouble and there is chatter that if they cannot raise fresh capital they will see a potential bankruptcy. This is part of Grayscale's business and created some turbulance in GBTC.
Curve so a potential attack on price. A whale player took a $20 million loan in curve on AAVE and then sent $10 million to OKex and began selling it all. Over the past week the player took $37 million in loans.
There are many theories but some believe it is actually an attack on AAVE as a big liquidation event on Curve would leave AAVE with a big chunk of bad debt.
Either way, it seems like it is blowup watch in crypto right now and big players even trying to create them. Interesting times for sure.
Posted Using LeoFinance Beta
---