The Weekly Leofinance AMA (WenSoon Show) Recap - 11-29-22
---
Onward and upward in another week of progress and fixes for the leofinance ecosystem.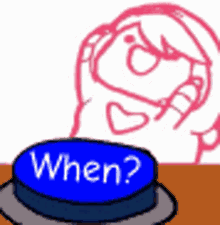 Of late, Cub Kingdom have been the focus. The new variable staking cub kingdom launched last week, but there were some hiccups. All of which have been resolved.
Cubbies and Kingdoms All Functional Now
Many of the kingdoms were throwing off errors when trying to deposit or withdraw over the last couple weeks.
This may have been due to the impact of the new variable cub kingdom, but this is more an assumption. Either way, after the latest UI update all is working well and I was able to deposit into a kingdom just before this post.
Burns and more burns
The burn fees continue and half a million cub a month being burned is becoming the norm. This should continue to grow as improvements are made with devs updating arb bots and such.
The Leo Dev Team Continues to Grow
Another DEV just joined the team and has experience on the HIVE blockchain after doing work for other Dapps such as Splinterlands.
To start, this dev's focus will be upgrading the Cub arb bot to make it much more efficient, thus profitable, which means more burn money.
The Daily Cub Report
If he haven't seen it, there is a daily cub report created. Latest post is here: https://leofinance.io/@cubdaily/daily-cub-report-or-bhive-and-bhbd-liquidity-continues-to-expand-and-p-e-ratio-of-cub-looking-better-this-month
This post covers many things, including looking at CUB using price to earnings ration (P/E Ratio)
bHive-bHBD bonds
This is on the board and will allow users to single stake Hive or HBD with options on how long to lock it up. Options will likely be flexible where it is instantly liquid or longer lock up periods that offer higher yields.
PolyCUB, where art thou?
With all the talk about cub lately, what's the latest with PolyCUB.
The proposal to stop the polycub halving was voted down. Though the idea had some good fundamentals too it and likely was needed, there was desire for more roadmap information and the plans for after the change, which is completely understanble.
There will likely be new votes in regard to polycub and inflation in the near future as the leo team re-evaluates options and best practices for the platform.
One Cub to Rule them All
We chatted about the growth of cub and polycub and what getting onto other blockchains looks like.
With Ethereum fees becoming reasonable after the merge, getting cub on ETH is definitely enticing. Rather than create another standalone platform, why not do a wrapped cub, so its still the same cub token but getting exposure to an ETH based defi platform.
This is just spit balling ideas, but definitely some cool opportunities out there.
Crypto Market Still Despite More Blowups
BlockFi filed for bankruptcy earlier this week. Marking the latest blowup of a centralized platform.
Bad news is no news must be were we are finally at as crypto prices barely reacted to the news. Maybe this means we've capitulated or maybe the selling pressure is just taking a rest.
Either way, things have been quiet in the land of crypto prices of late.
Many are worried who the next one will be to fall, even people are worrying about coinbase, but they seem to be holding up just fine even after the withdrawal of $3.5 billion worth of bitcoin coming off the exchange the past month.
Some may look at this as a positive for bitcoin as coin coming off exchange usually means it is getting HODL'd.
The crypto market is in an interesting place and that likely means opportunity is in the air over the coming months.
Posted Using LeoFinance Beta
---