The WenSoon (LeoFinance AMA) Show Recap - 9/20/22
---
It was the AMA time again and we talked about all the WenSoons and Now in the LeoVerse.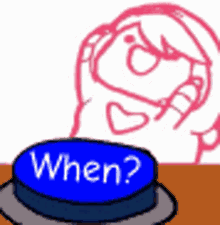 Threads
Threads continues to get better and faster since the launch.
Basically a rewrite of the back end created a more efficient system for storing and communicating with the hive blockchain.
Threads used to load just through lightning, now it loads through its own backend, yet to be named but could be called leoengine.
This is a win for two reasons, cus it doesn't jam up lightning which is good for the leofinance UI and threads now loads faster too.
Also, if you have not noticed there is now a threads link on your profile page next to blog so you can see all your threads.
Cub
Cub burns have continued to grow and we are seeing 15K cub a day being burned recently.
Pretty wild considering 28K cub a day is created.
Wrapping fees and internal arbitrage are ramping up leading to more and more burns.
517K Cub were burned all time before all this was launched. 7 weeks later there is roughly 900K burned. So basically a big fundamental shift has happened with the advent of the multi-token bridge and the liquidity in bHive and bHBD and now I can say burn baby burn!
LeoFinance Ad DOA
This is something that has kind of sat on the sideline for a while. The Ad revenue used to be used to buy and burn leo. The goal with the Ad DOA is to buy and then distribute the leo to users that hold LeoPower.
It is on the long list of the Sooniverse, but a pretty cool idea and benefit to LeoPower holders.
Crypto Market and Stuff
We closed out with some general crypto and economic talk per the usual.
Be interesting to see what the FED does tomorrow. We are still buyers of crypto at these levels and lower.
Posted Using LeoFinance Beta
---