Splinterlands - Tough brawl and some Gladius pack opening
---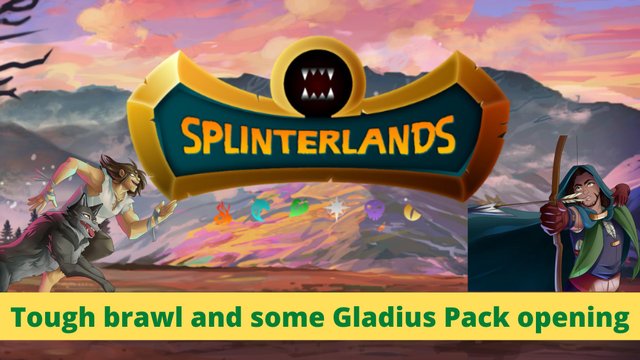 Sup
Hola folks, here we go again! Recently, I was always stick to work and do not have too much time to spent with Splinterland. But, I do try my best to complete my daily quests and brawls to hit my luck on those chests and packs. The end of season is approaching and I found that it is more competitive than previous season to climb the league, and those strong cards with maxed level have stonk rental price again. The reason behind is the returning bot farms I think. Maybe the reason behind is that people start finding the rewards attractive to collect in higher league. Anyways, it is a good signal for all of the fans of Splinterland.

Our brawl result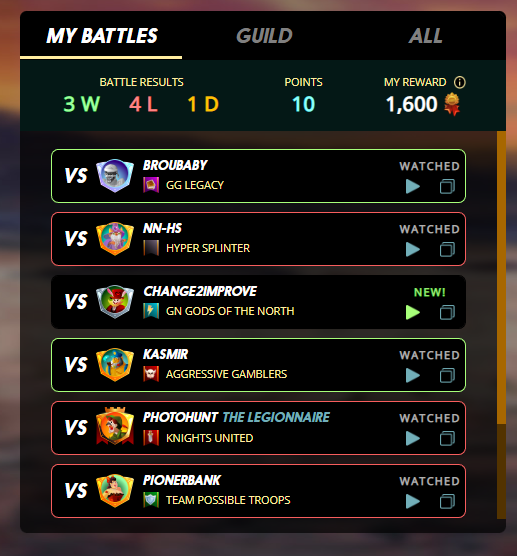 In general, my fray is Gold bronze and I just got 4 wins and 4 loss, which could have been a better result in some sense. In this regards, I think I should spent more time to dive into the new strategy to have some better line-up.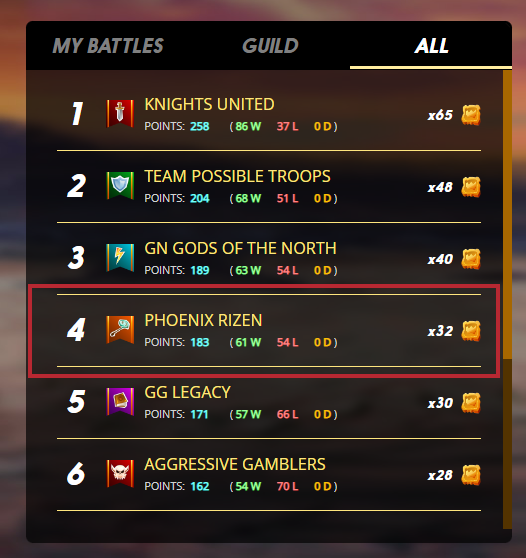 Actually this one was so close that we just reach the 4th rank in the battle result as a whole. And we are just 2 wins away from the 3rd place. I wish I could do better to strike more wins, my teammates also.

My Gladius pack opening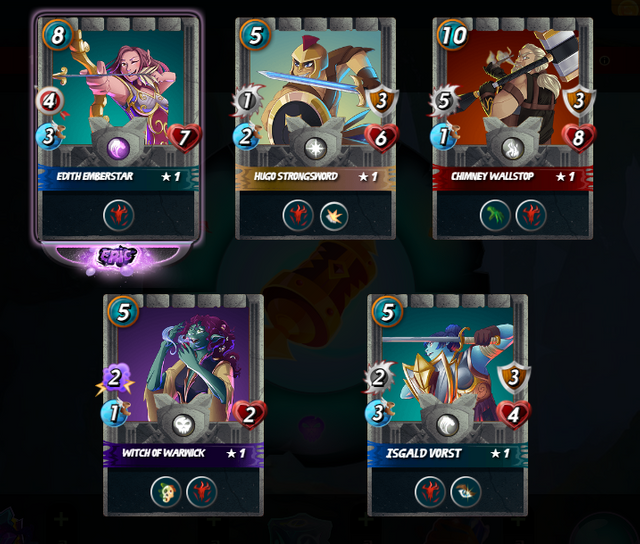 Still, due to the level of guild store, I do not have the chance to buy some Blood stones and Power stones to increase the drop of my glad packs. I will take it and I am satisfied with this result although there is only 1 single Epic card. Considering the ability of these little monsters, they are good enough for me. Currently I am doing the Gold fray and I do not have the chance to use all of them. But I believe I will give them a try in the coming future in case we have some new arrangements.

Story behind the monsters
EDITH EMBERSTAR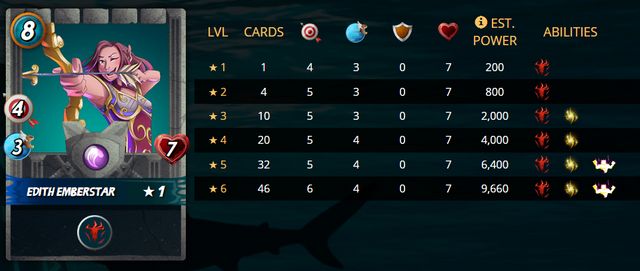 The Lyverian Sheriffs of Anumün never forget a crook… or a grudge. This is the story of how a young woman stealing medicine turned into a massive inter-Splinter fugitive hunt and brought two powerful civilizations to the brink of all-out war.
Actually it is a pretty good ranger with the cleanse and strengthen ability for 8 mana. The stats is pretty decent that with balanced health and speed. The only problem is that the cost might be kinda high and not applicable into every water batter usually.
---
HUGO STRONGSWORD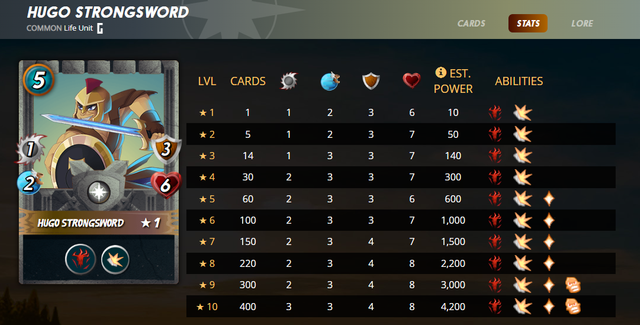 The tall tale of Hugo's birth could in fact be true, for he is a human born of a woman in Lyveria of the Earth Splinter, even though he lives in Khymeria. He is one of the rare inhabitants of the Life Splinter who has migrated there and been accepted by both the locals and the Order of the Silver Shield. At first when he inquired about knighthood, Strongsword was laughed at by the entire Cloudgard training yard. Within a few short minutes, once he had bested two dozen Knights in casual pugilistic combat, they stopped laughing.
Hugo is a decent tank in Life line up. He has the similar ability as Chaos knight at lower level. When we get him into level 5, the self heal ability could totally change his fate in battle as the increase of sustainability.
---
CHIMNEY WALLSTOP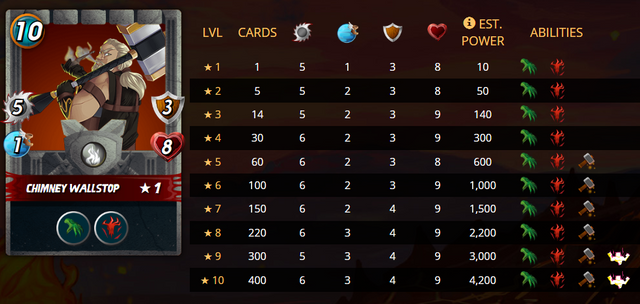 The burly, bearded man has been nicknamed Chimney so long that he may not even remember his given name. His surname of Wallstop may also be a nickname born of his incredible sturdiness and size, but it is difficult to say for sure.
Reach, repair and strengthen is definitely a good combination for the monster with heavy armor and decent health. Plus, the attack stat is pretty decent for it. The only problem is slow speed and high mana cost that would potentially take him down through 'giant killer'. Actually, I love using him in my brawl since I find the reach ability is good to use if you have a better front tank that can stand longer.
---
WITCH OF WARWICK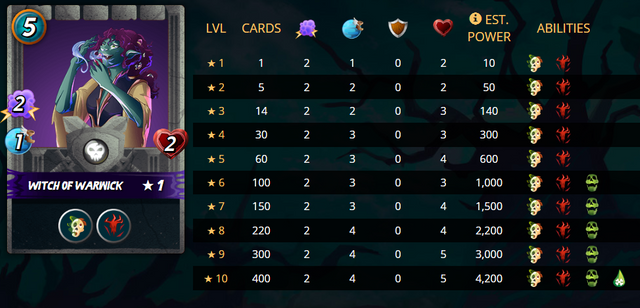 One of the most feared Gladiators in the Mount Mox circle does not even hold a weapon when she goes into combat. The Witch of Warwick's bushy purple hair however is filled with trinkets and tools of spellcraft. If her opponents watch closely, they can see her reaching into the unkempt hairy chaos atop her head, pulling things out and fondling them with her bony fingers.
Yeah, it is the typical death magic monster. Life leech, affliction and poison ability is the typical sign of death, not just behind the story. Considering the mana cost, 5 mana for such abilities is definitely a good choice for you in brawl to strike a win or counter your enemy in some cases.
---
ISGALD VORST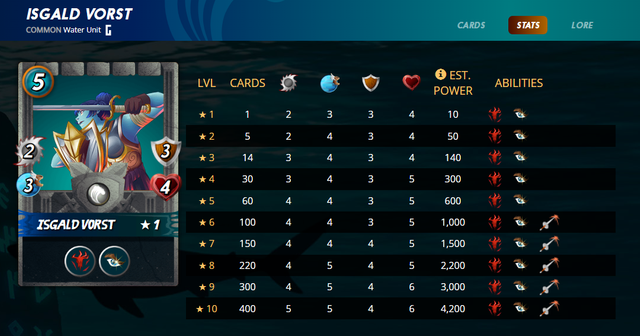 Some people of ΛZMΛRÉ have been battle-hardened by the most brutal land in the known world, the Frozen Hell ice shelf of the north. The clan Vorst is the largest ice clan that has inhabited this frozen world, and a young lady named Isgald is their champion. Through years of enduring bitter cold every day and night, her skin has taken on an eerily beautiful shade of blue. Several other members of the Vorst clan have similar complexions, but because Isgald is one of the only Vorst clanspeople who has traveled outside of ΛZMΛRÉ, she has become known as the blue princess. She is in fact not a princess at all; residents of ΛZMΛRÉ recognize the power of no government nor royalty.
Normally I would pick her in brawl since I love the opportunity ability which works well with the Bloodlust and target the monster with lowest health as I mention above. It helps her get into the snowball effect quickly.
---

---
Month recap of daily rewards: June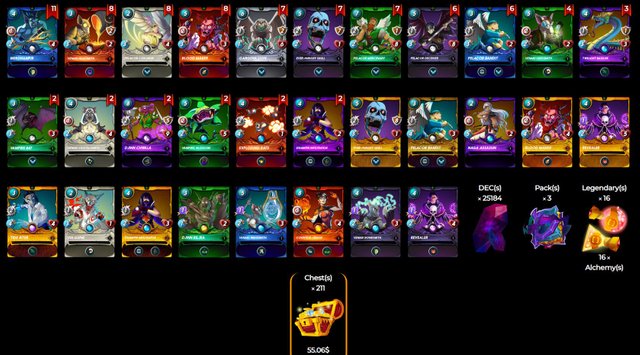 As shown, my rewards in late June seem not too impressive for me since Most amazing cards and rewards were pulled in early June. As a result, I do not have any good drop in the past week. But it is kinda fair since I believe there's a 'balance of luck', which means that if you are unlucky for a long time, then you will be super lucky in the coming future somehow. Or vice versa. The RNG god just pull me 2 Gold epic in the early June, and I took it!
Recap of reward printing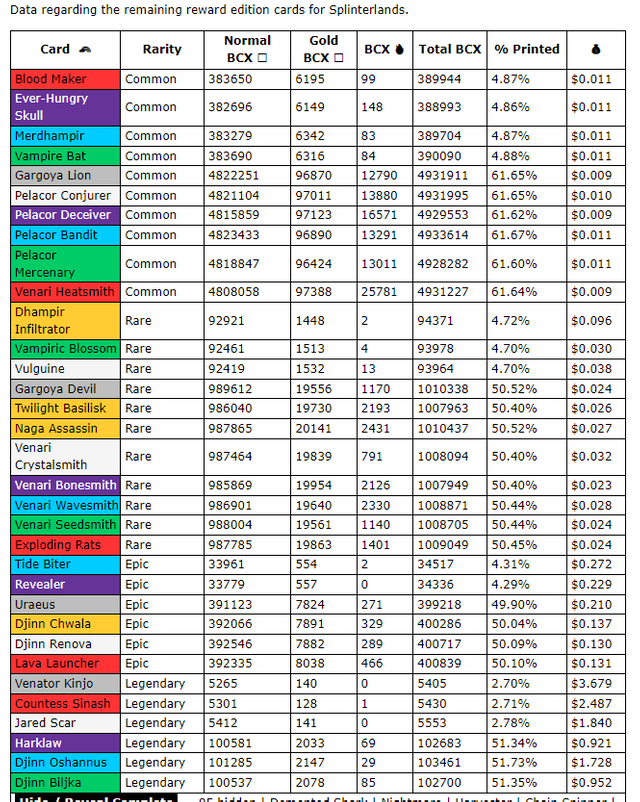 For the old version of reward cards, we just hit approximately 60%. It means that it is time to collect those cards and max them if you still waiting a chance or waiting. It is high time to grab some cheap cards and powers to prepare the new meta in the coming Q3 or Q4. Moreover, the plot is also going to require some solid cards to make it into function.
---

---
About LeoFinance

LeoFinance is a community for crypto & finance which powered by Hive and the LEO token economy. Basically it shares the same purpose as Hive based social media platform for finance related articles and discussions. As a result, I would like to start my blogging journey in LeoFinance to explore more in the lovely community, so please feel free to become one of us and grow together with the community.
Moreover, another thing that amazed me is the community token on its own. Leo is the token that can be earned when you use Leofinance as the platform in creating original articles and interact with others. As a result, being active in the community would reward you the with some extra earning both Hive and Leo token as long as you share the article and your thought in multi platform.
---

---
Hive Pizza Community
@Hive.Pizza, one of the most active communities in Hive, connects people all over the world with diversity of interests and topics like Games, Movies, Arts and Musics. The community airdrops !Pizza regularly and rewards the ones who are awesome and active. Come and join us to be one of the awesome people in the community and enjoy the approximately 12.9% APR of staking reward and spreading the love to the whole community.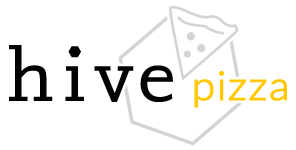 ---

The End
If you want to play Splinterlands, please feel free to click the Referral Link to enter my referral code. And I will transfer 200 DEC to you to help you with renting some starter cards to win the battle for more rewards.
Upvotes, Follows, and Tips are always OPTIONAL but highly appreciated. Your support is definitely the motivation for me to create more interesting and fun content.
Once again, thank you for sparing time to read my Blog and have fun!
Posted Using LeoFinance Beta
---