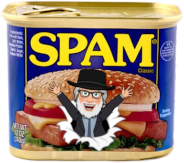 Now you don't want to be spammy. Thank you for the information, but your comment adds nothing to the contents of this article!
You would do better to make a post about your windfall. Maybe title it: Make Money to Invest in LEO Finance! It's Nifty!
Have a nice day and better tomorrow!
Posted Using LeoFinance Beta