RE: LeoFinance community Donation Drive - Check for more details
---
This is fantastic. As I have received help from others over my lifetime; I believe that I should pay it forward.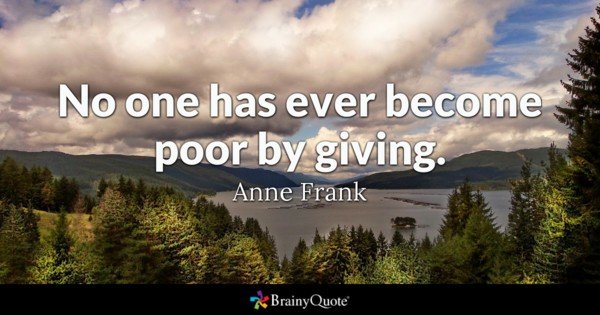 Image Courtesy of BrainyQuote®
Having said that; below is my small contribution to helping a fellow human being in need.



Click to Enlarge Image Above
Happy to help out in this benevolent endeavor by the generous people of the LEO Finance community!
---
Posted Using LeoFinance Beta
---