Calling Super Savers! The No Loss Lottery accepts Hive!
---
Did you know you can deposit Hive with a chance to win Leo!
The Prize Linked Savings Account called No Loss Lottery has always been open to Hive Holders.
-Yes the No Loss Lottery, a Super Saver Account or Prize Linked Savings Account accepts Hive for deposit and one (1) Hive will buy two (2) tickets.
Yes one Hive currently buys two numbers and is refundable as two Leo.
Hive deposits will be converted to Leo at the time of deposit.
This original amount of Leo will be credited to your Leo account and that's the amount you will be refunded regardless of any change in the price of Hive or Leo.
What is a Prize Linked Savings Account?
It is a savings account where every Leo token, and now Hive token, gives you the chance to win a Prize!
How do you win?
Every Leo or Hive you deposit buys one or two tickets. Each ticket is assigned a number. Every Sunday a random number generator is used to pick a winner and three lucky people win a cash Prize!
How much can you win?
So far first prize is between 80 to 120 Leo.
It varies depending on Cubfinance earnings for the week.
-All deposits are invested in the Cubfinance yield farm.
All earnings from all the Savings Accounts are pooled together and given away as cash prizes minus a 10 percent administrative fee.
Why would I want to save my money in a Prize Linked Savings Account?
Because each one Leo ticket could win a cash prize upto 120 Leo.
Your deposit qualifies you for the drawing every Sunday,
And you can withdrawal it at anytime.
Why not just put it in a bank?
Because the bank pays 0.25% interest per year. That's 25 cents per year per hundred dollars deposited. Whereas the Prize Linked Savings Account gives you a chance to win a Prize 100 times greater then the minimum deposit. That's 100x or 10,000% interest!
Why not just play a lottery like Florida's Powerball and win a million dollars?
Because the odds of winning are about one in ten million. Whereas the odds of winning this Prize Linked Savings Account are one in two thousand two hundred. So your odds of winning are about 500 times higher.

And once you buy the ticket for Powerball you get one chance to win, in one drawing, and your money is gone forever. But in a Prize Linked Savings Account you have a chance to win every Week and you can withdrawal your money anytime.
So a Prize Linked Savings Account gives you an unending chance to win a cash prize 100 times larger then the cost of your ticket and you can always withdrawal your money?
Yes

And you can buy one ticket with one Leo token.

And as of today you can buy two tickets with one Hive. Prices will change with the value of Hive and Leo.
How do you start Saving?
May I save more then one Leo or one Hive?
Yes, deposit as much as you like into your Prize Linked Savings Account.
Each Leo is assigned one number and each Hive is assigned two numbers.
You can withdrawal it anytime.
How Do I withdrawal my savings?
Send a wallet memo requesting to withdrawal your savings, and it will be transferred directly to Leo wallet of the Hive account you write the memo from.
Check your Leo wallet, not Hive wallet, as all Hive is converted to Leo.
Questions??
-Leave them in the comment section below.
Happy Super Saving!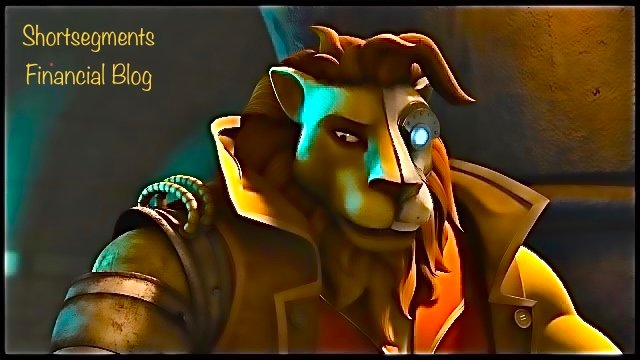 Shortsegments is a writer focused on cryptocurrency, the blockchain, non-fungible digital tokens or NFTs, and decentralized finance. He has been a community member for more then three years.
He is also a builder, with two current projects:
The first is the No Loss lottery, a prize linked savings account here on Hive, which awards more the 100 Leo in prizes weekly, and which recent surpassed 1000 tickets sold. @nolosslottery
His second project is Easy DeFi, which creates a community investment pool allowing community members not yet confident enough to invest on their own, a chance to easily invest in yield-farming and staking on Cubfinance. @easydefi
Yield Farming
Cubfinance is the Hive communities home grown Yield Farm and is audited by CertiK, a third party which certifies DeFi projects on Ethereum, Binance and polygon ecosystems.
Read more of shortsegments articles here: https://leofinance.io/@shortsegments
Leofinance, where you can blog or share financial topic content to earn cryptocurrency, as part of a passionate social media community.

GIF created by @mariosfame
Learn more about Leofinance with my Seven Minute Quick overview and QuickStart Earning Guide. Then you can Join for FREE! Signup takes 20 Seconds!

Posted Using LeoFinance Beta
---