Leo token: price is what you pay, value is what you get.
---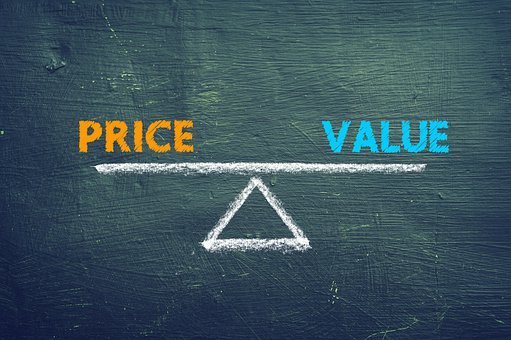 Price is what you pay, but value is what you get.
Price is The quantity of payment in return for some amount of goods or services.
Value is the monetary, material, or assessed worth of an asset, good, or service.
It is a resource that has future economic value, potentially creating cashflow for the individual or business.
LeoFinance is a blockchain-based social media community for Crypto & Finance, where you can engage with other people and share content on the blockchain while earning LEO token rewards.
Valuation of cryptocurrency projects
The valuation of a cryptocurrency project is usually based on an assessment of the strength of the community, the utility of the token and the amount of ongoing development of more utility or projects. Weiss ratings
The Leofinance community is fours years old, numbers over 22,000 discerning, critical, yet faithful supporters. The community prides itself on engagement and sharing knowledge which is economically useful.
The Leo token is used not only as a Reward token for the Leofinance social media engagement application, but also as a Utility token as an intergral part of the Multi-token Leobridge connecting the Hive blockchain to ethereum blockchain, binance smartchain blockchain and polygon blockchain.
These are the three biggest defi ecosystems in all of cryptocurrency. And you can get to all of them through Leobridge.
Next, in terms of development, the Leofinance development team has thus far created over ten applications, which are functional and being actively used with daily users numbers in the tens, hundreds and the thousands, depending on the application. In the next section I review all the useful applications developed by Leofinance so far, which not only are finished, but are in use every day creating value and money for Leofinance community members.
Leofinance Family of Applications.
Leofinance is a family of decentralized applications created by the development team at Leofinance.
The Leofinance community is led by Khaleel Kazi, and he is the face, voice and creator of the Leofinance Community and Family of applications. Which exist on three blockchains: ethereum, binance smart chain and polygon.
He is a known entity, and he is seen on the Leofinance AMA (Ask Me Anything) Livestream AMA's every week. Where he discusses the newest applications, developments, future developments, marketing efforts, and answers questions from the community.
You can also message him at the Leofinance Discord.
Or you reply to Leofinance Community Moderators on Discord, Telegram, YourTube and TikTok.
Media Links Below
..are a collection of decentralized blockchain applications providing knowledge value, monetary value and the potential to create economic value and cash flow.
These applications are:

Leofinance Social Media Platform, and Flagship application. Learn More

HiveStats a SQL like application to research transactions on the Hive blockchain. Learn more

Leopedia a dictionary of blockchain terms, cryptocurrency terms and other introductory information abot Hive, Leofinance, Bitcoin and Ethereum. Learn More

Wrapped Leo is a NFT of the native token Leo on ethereum. Learn more

Leodex is a decentralized exchange Here

LeoFi is a lending platform allowing you to rent your Leo or rent other peoples Leo, to earn more income on the Leofinance social media application.

Leoinfra is an application allowing people to create an account and join the Leofinance social media community in about 2 minutes. Leoinfra copies the mechanics of Facebook or Twitter to make it a familiar, easy process, and allows you to use your Twitter or Facebook name and signin information. It's mission is Ease of Use.

Lightening, is an application that speeds up everything on Leofinance. Cool!

PolyCub, is a decentralized finance application on Polygon. Learn more here

Leofinance Mobile, is a mobile version or smart phone version of the Leofinance social media application, because the world connects with the internet via their cellphones.

Leothreads is a twitter Like "short-form" content application allowing community members to earn cryptocurrency tokens for the equivalent of Tweeting@
Community, Utility and Development.
Value is the monetary, material, or assessed worth of an asset, good, or service.
I think the Leofinance collection of applications brings value to the world of cryptocurrency.
It is a resource that has future economic value, potentially creating cashflow for the individual or business.
Last words..
I think the Leofinance collection of useful and freqently used applications, coupled with it's 20,000 plus member community and massive ongoing development is a real ASSET to the cryptocurrency community globally, and it is a yet undiscovered GEM, except to the 20,000 memebers of the community. I also think the Leofinance token Leo will be a very valuable ASSET one day.
I really think you get a lot of value when you join the Leofinance community, in terms of the chance to earn cryptocurrency for engaging people on a social network community, and to learn about the next great technological frontier cryptocurrency, and the blockchain.
I think this type of knowledge is PRICELESS. And no one says it better then Warren Buffet, billionaire, and stock investor: PRICE is what you pay, VALUE is what you get.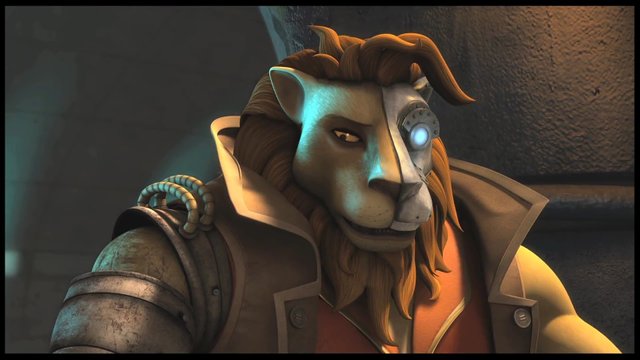 .
#shortsegments
.
.
.
If you prefer QR Codes, here is the Leofinance QR Code: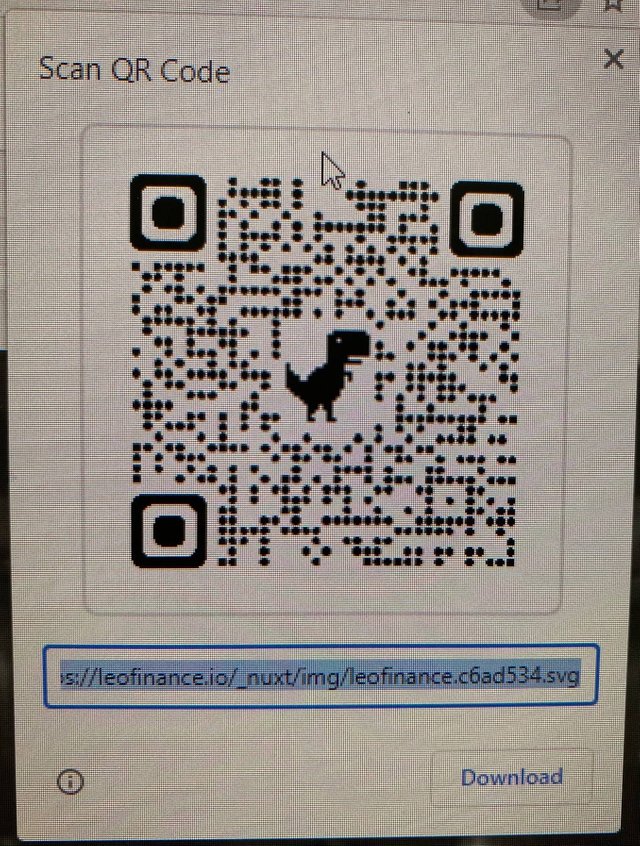 Posted Using LeoFinance Beta
https://leofinance.io/@shortsegments/why-does-leofinance-have-so-many-tokens-and-how-do-they-create-value-for-investors
https://leofinance.io/@shortsegments/why-does-leofinance-have-so-many-tokens-and-how-do-they-create-value-for-investors
https://leofinance.io/@shortsegments/leofinance-what-is-it-how-to-join-and-how-to-earn
https://leofinance.io/@shortsegments/leofinance-guide-for-beginners
https://leofinance.io/@shortsegments/the-starship-leo-of-leofinance
https://leofinance.io/@shortsegments/why-does-leofinance-have-so-many-tokens-and-how-do-they-create-value-for-investors
---