Leofinance and Hive : A Guide for Beginners
---
QuickStart Guide Hive & Leofinance featuring 20 Second Sign-up via Twitter, Hivesigner and a Metamask Signup guide for Ethereum Investors and FAQ on Hive and Leofinance.
Leofinance and Hive, a Social Media Platform where you own your own content and you can earn cryptocurrency for your content.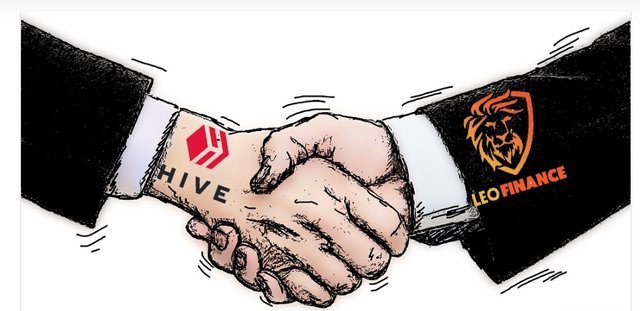 Social Media Meets Web 3.0
LeoFinance is a blockchain-based social media platform for crypto & finance content. Our tokenized blogging app allows users and creators to engage and share content on the blockchain while earning LEO token rewards.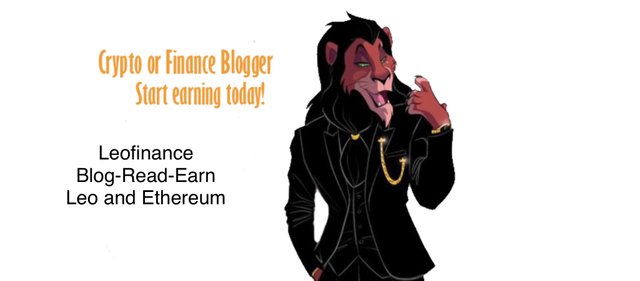 Create
Content creators on LeoFinance earn LEO token rewards for publishing blog posts about crypto and finance. Content is stored on the Hive blockchain - which means that it is both immutable and censorship-resistant. As users receive upvotes, they gain more rewards on a Proof of Stake basis.
Earn
LEO operates on a Proof of Stake model. Users can stake LEO into LEO POWER which gives them influence over the daily rewards pool. The upvote economy allows them to distribute a certain amount of upvotes each day to content creators. Creators and curators split rewards 50/50.
3 Second, Fee-Less Transactions
In order for LeoFinance to be possible, we need to efficiently distribute thousands of LEO per day to hundreds of different content creators. With 0 fees and 3 second tx times, the Hive blockchain provides the suite of tools necessary to run our project.
Wrapped LEO (wLEO)
Wrapped LEO is a cross-chain token bridge that connects our native token (LEO) to our ERC20 equivalent token (wLEO). This bridge allows users to stake LEO on the Hive blockchain and earn rewards for content creation and curation. When users are ready to trade LEO or use it for ETH dApps, they can use the cross-chain bridge to seamlessly wrap LEO into wLEO to their ETH address.
Tokenized Attention
LeoFinance's long-term model is focused on sustainability. Ads are displayed throughout the pages of our blogging interface. As the site attracts more readers, the ad revenue builds. 100% of ad revenue is used to buy and burn LEO.
100% Easy 20 Second Sign-up And Free Account
Just like your twitter account there are no charges or fees. You literally just click on sign up, click on Twitter, enter the name you want for your account and you are good to go. You can be posting and commenting in less than a minute. Try it out today and post an introduction post. As you earn crypto you can stake it or trade it for Ethereum or cash it out. Use it to try other dapps as there are some really good Ethereum games in beta right now with a lot more coming.
Ethereum Investors Use MetaMask Sign Up & Earn Ethereum for blogging or Vlogging
Learn How Here:
Learn about Leofinance at this Leofinance FAQ Link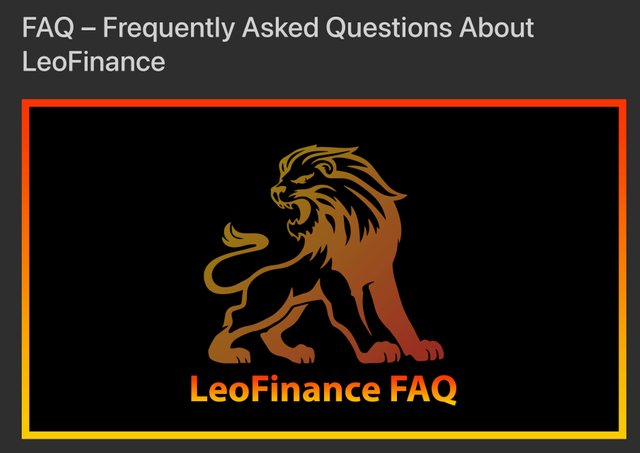 That FAQ covers all this:
The Basics:

What is LeoFinance?
What Kind of Content Can I Post on LeoFinance?
What is the LEO Token?
What Is Hive?
What is the LEO Price Based On?
What is a Token Burn?
How Do I Create an Account?
How Do I Spend The Cryptocurrencies That I Earn?

Intermediate:

How Do Token Rewards Work?
How Much is An Upvote Worth?
What is Token Staking?

How to Use LeoFinance & the LEO Token:

How to Login to LeoFinance.io
How to Create a Blog Post on LeoFinance
Post Payout and How to Upvote
Where Do I Buy LEO?
How to Stake LEO
How to Send LEO
How to Trade LEO
Learn About Hive Blockchain Link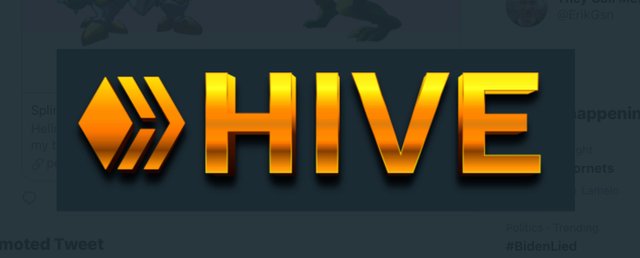 That FAQ covers all this:
Hive Basics
The Basic Idea Behind Hive – What it Is and Aims to Be in The Future
One Account to Rule Them All – How Hive Accounts Work and How to Get One
The Different Currencies On Hive and What to Do With Them (HIVE, HBD, HP)
The Hive Rewards Pool – What it is and How it Works
Communities on Hive and How They Work
Hive Witnesses and Delegated Proof of Stake (DPoS)
Development Proposal Voting and Decentralized Autonomous Funding (DAF)
Who Uses Hive?
Users
Content Creators
Developers
Investors
Communities
Applications
Applications & Interfaces
PeakD – An All-in-One Interface to the Hive Blockchain
dCity – NFT-Based Simulation Game
Threespeak – Censorship-Resistant Video Platform
Leofinance.io – Crypto & Finance-focused Community Interface
Hive-Engine.com – Layer 2 Tokenization on Hive
Tools & Resources
Hive Keychain Browser Extension
Hive.io – The Homepage of Hive
Hiveblocks.com – Blockchain Explorer
Hivedapps.com – Track the Usage of Hive dApps
Further Listening – LeoFinance Podcast Episodes About Hive
Leofinance Community
Join us on Discord at https://discord.gg/E4jePHe
Or on Twitter #leofinance
All Leofinance Social Media Contacts:
Daily LEO Newsletter: https://leofinance.substack.com/
Twitter: https://twitter.com/financeleo
Medium: https://medium.com/@leofinance
YouTube: https://www.youtube.com/channel/UCXZAjUMby8yDXBRo4h-6wrQ
Discord Invite: https://discord.gg/E4jePHe
Telegram: https://t.me/leofinanceio

Are you new to social media? Do you need help with terminology? Here's a quick introduction:
What is content monetization on social-media?
The answer lies in understanding a few terms and concepts.
The terminology of content monetization of social media.
#Content
The stuff you upload on Facebook, like pictures, poems, stories or anything else you upload is called #content.
#Content-creators
People who take pictures, write poems or stories, make music or movies, are called #content-creators.
#Publishing
When you upload stuff on Facebook, so that people can see it on your webpage it's called #publishing.
#Publishers
Some people who take pictures, write poems sell them through a #publisher. The #publishers help the content producers make money. The #publishers get a percentage of the money. Unfortunately most forms of Social Media like Facebook, Instagram, Tik-Tok or YouTube keep the money your content generates via Advertising revenue or data selling, with YouTube being the exception, in that once you generate a certain large number of subscribers and views you get paid.
#Monetize
This means to turn something into money, but it's not an actual transformation of something into money, it means use it to make money.
#Content Publisher or Content Publishing website
Leofinance is also called a #content #publishing #site.
#Leofinance compared to Facebook:
The big difference between Facebook and Leofinance is that people provide #content to Facebook for free. On Leofinance people can get paid for the same content they upload on Facebook for free. The application Leofinance is free just like Facebook. It is a webpage application, so you don't have to download it to your phone or computer. You just go to the webpage, type in your user name and password and see your personal webpage just like Facebook.
#Wallet
But because you get paid on Leofinance you have a special page called a #wallet page where you see all the rewards you get for your content.
#Rewards, #likes, #upvotes, #liking and #upvoting.
There are many things on Leofinance, you won't find on Facebook. One of the most important of these is called rewards. Also Leofinance has #likes but they are called #"upvotes". Instead of leaving a #like, you leave an #upvote. So instead of #liking content you #upvote it. The important thing about this is you receive a #payment or #reward for #upvotes. The [email protected] or #rewards for #upvotes on Leofinance are in cryptocurrency token called #Leo. But you can use your #Metamask wallet to receive your rewards in #Ethereum.
#Author and #Curation rewards
On Leofinance #content creators who upload content receive #rewards called #author rewards. They are considered the author of content they create. This includes written and video content. The rewards are a cryptocurrency token like Bitcoin, but it's a different cryptocurrency token called #Leo.
#Leo Token and #Hive #Blockchain
#Leo
You have probably heard of Bitcoin, it is a form of digital money called a #"cryptocurrency" token. Leo is a cryptocurrency token like Bitcoin.
#Blockchain
The book-keeping or accounting system which keeps track of Leofinance and Leo is called a "blockchain." You probably have hearing about this #new-thing called the blockchain. It's a new way to track money, supplies, events and store information. It is different from any other form of accounting isystem and it underlies Leofinance. But you don't have to understand it to be a content creator, because on Leofinance we want you to focus on creating content, engaging your audience, reading content and engaging authors or content producers.
#Simplicity
Leofinance utilizes a cryptocurrency and the blockchain, but the system hides all those complicated aspects and allows you to concentrate on making content, interacting with your followers and building your network. No special computer coding knowledge is needed, and other then creating content and interacting with your followers through commenting and upvoting comments, your focus can be on your passion, be it content creation, social interactions and networking or publishing.
That's a quick review of social media content monetization. The important thing is you can focus on content here and all the technical stuff is done for you.
✍🏼✍🏼 by @shortsegments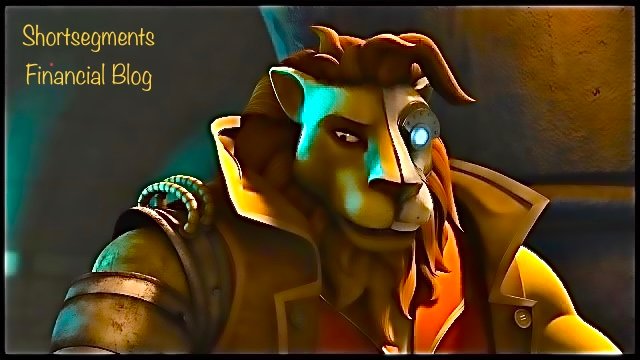 .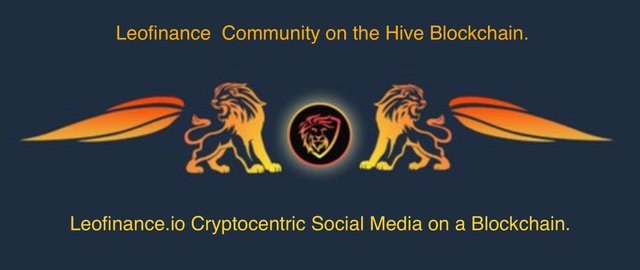 .


.
Another article I wrote about Leofinance that you may find helpful!

Leo Lions this is the Sunday January 30th Twitter Storm Article, please post this Link on Twitter!
https://leofinance.io/@shortsegments/leofinance-guide-for-beginners
The Author Rewards from this post will be used to reward those participating in Twitter Posting Storm!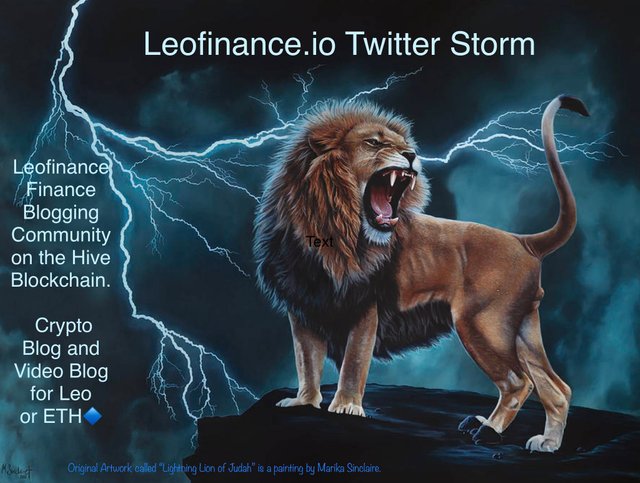 Please comment and give feedback. Thank you.
#khaleelzaki
@khaleelzaki
#trumpman
@trumpman
#taskmaster4450le
@taskmaster4450le
#scaredycatguide
@scaredycatguide
#rollandthomas
@rollandthomas
#nealmcspadden
@nealmcspadden
Posted Using LeoFinance Beta
https://leofinance.io/@shortsegments/why-does-leofinance-have-so-many-tokens-and-how-do-they-create-value-for-investors
https://leofinance.io/@shortsegments/why-does-leofinance-have-so-many-tokens-and-how-do-they-create-value-for-investors
https://leofinance.io/@shortsegments/leofinance-what-is-it-how-to-join-and-how-to-earn
https://leofinance.io/@shortsegments/leofinance-guide-for-beginners
https://leofinance.io/@shortsegments/the-starship-leo-of-leofinance
https://leofinance.io/@shortsegments/why-does-leofinance-have-so-many-tokens-and-how-do-they-create-value-for-investors
---