Potential Server Issues - Splinterlands
---
Log-in Issues
Today I was just about start my Daily Quest when I got automatically logged out of my account. Despite trying to sign-in a few times, the game said my username and password were wrong.


Eventually I was able to sign back in but then none of the links on the main screen were working. When I refreshed the page, I was able to click battle but in the middle of choosing my cards the game kicked me back to the main screen—this time with a red error message.


I signed out and let the game rest for maybe 10 or 15 minutes before signing back in. This time I had no issues and was able to select my Splinter, Summoner, and Monsters but got stuck on a loading screen with the moving-jaws for a while.


Once the loading animation, or what I like to call the Jaws Of Time To Do Something Else, finally stopped I was automatically signed out of the game again but this time with a possible explanation: server issues.


I guess this just proves how popular blockchain games, like Splinterlands, are becoming. The growing influx of new players is flooding the server. Guess it's time to expand the infrastructure for the game because I've only seen the game's popularity online growing more and more lol.

Well it's time to take my dogs out for a walk. One looks bored and the other one went back to sleep waiting for me to put my shoes on so time to wake that puppy up lol.



Hopefully when I'm back, Splinterlands will be less busy.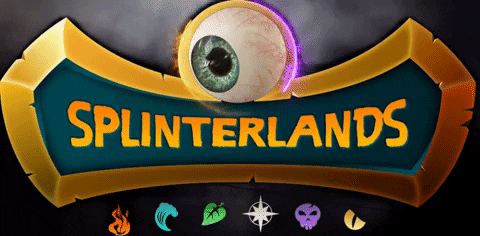 ---