How to distribute $BST to HIVE users – Celebrating LPUD Leo Power Up Day
---
Hello Lionsden! In this post I will power up 150 LEO or more so I can help our growing community and grow my influence on LEOfinance.io. #LPUD or the Leo Power up Day is celebrated on every 15th of the month. If you don't know how to power up your LEO scroll down you will find a video tutorial on how to buy and stake your LEO tokens! First I will be talking about the Bullshit Token or $BST and then we power up some $LEO
Disclaimer: Non of the contents in this blogpost shall be taken as any form of financial advice. Do not invest if you can not afford to loose 100% of your investment. Do your own research and always check the projects you want to get involved with! This article is for entertainment purposes only! This is a MEME post about a shitcoin! You seriously have problems if you buy this one!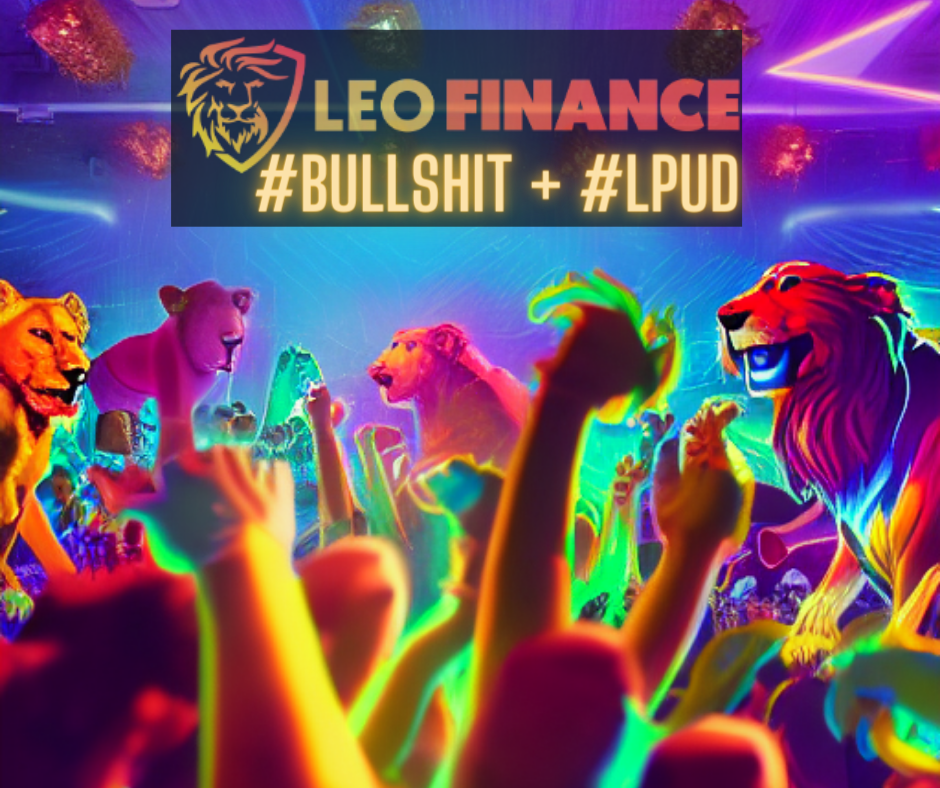 image made with stable diffusion discord bot by @ausbitbank and finished in canva
How to distribute $BST to HIVE users – Celebrating LPUD Leo Power Up Day
If you are using Threads on leofinance.io then you might have seen this one: By clicking on the image you can go there and read the #threadstorm I created. I messed up though with numbering them and also did not know that it was Friday already. I realized that about 8 hours later...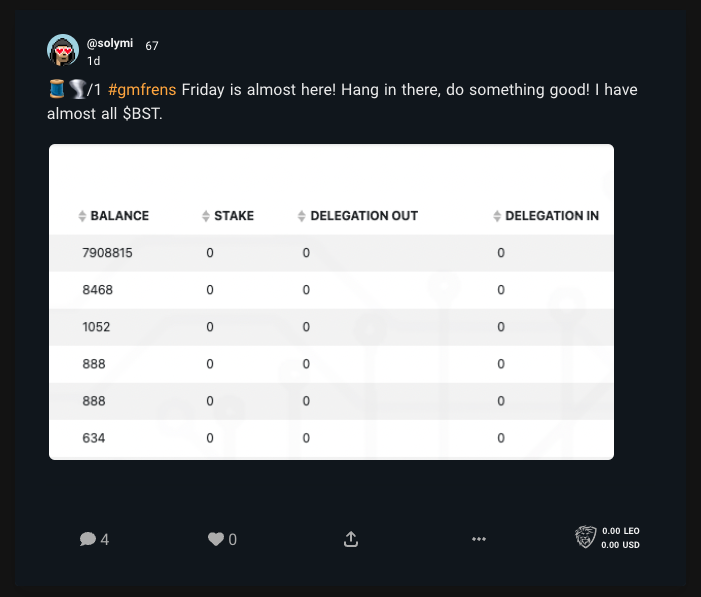 :
an unexpected gift in my hive-engine wallet
However the story started a few days ago, when I got this message from @st8z you also can find this message burnt into the chain witnessed by @ausbitbank on the block explorer of the HIVE blockchain. Block number 68,707,293 tx/b51ac5ab4f918343e6658834025976e2878b85bb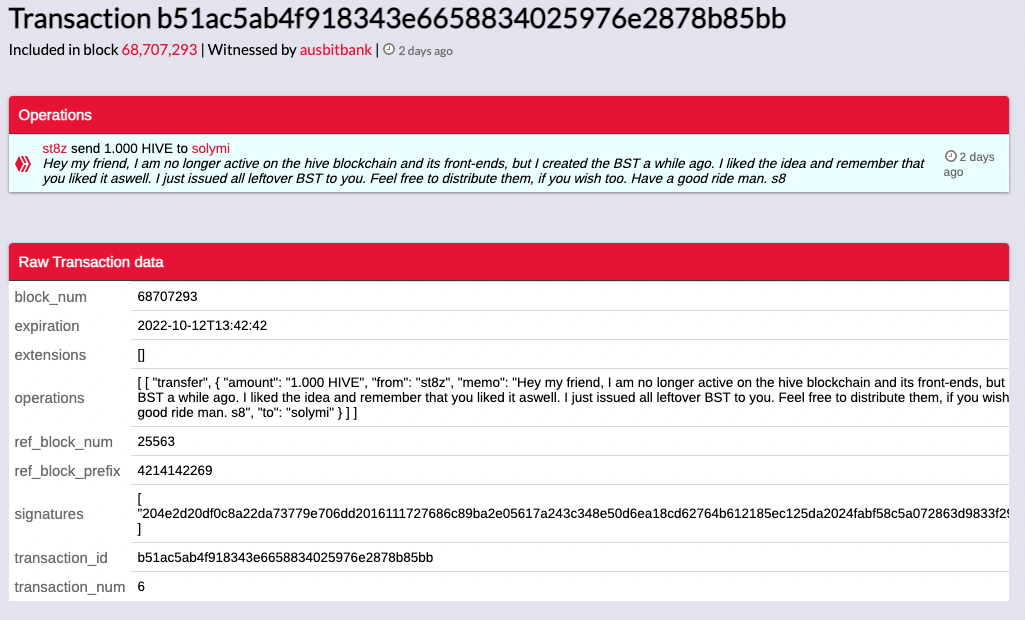 I am sorry that St8z has left us and I wish him well, maybe we see him back one day. Now I must say the original announcement of this project is worth reading! Check out the "white paper" of $BST the Bullshit Token.
Back in the day when St8z started this project you could write a story about your experience about shitcoins. If you used the #bullshit tag, you would mine a bit of the token for yourself.
I love parody and this is a very good example for on chain sarcasm and the fact that there is many shitcoins out there! The $BST has no utility! The $BST is not worth anything! DO NOT BUY it! OR buy it and make me rich! Don't!
So after I read the whitepaper I was immediately drawn in by the project and I started doing my own approach and tokenized the whitepaper. You can read my announcement for the NFT drop below, please take this with a lot of SALT and do NOT BUY THE NFT! Or buy it I don't care :D
So after I had tokenized the white paper nothing happened, and that was intended. Today you can see the editions are spread evenly between lovers of #bullshit Actually it is fascinating that I sold some of these NFTs. You can buy it too by clicking HERE
You should not do that instead you could buy this one: HERE
or that: HERE
But do NOT buy it! Or do whatever you want who am I to decide for you...just click HERE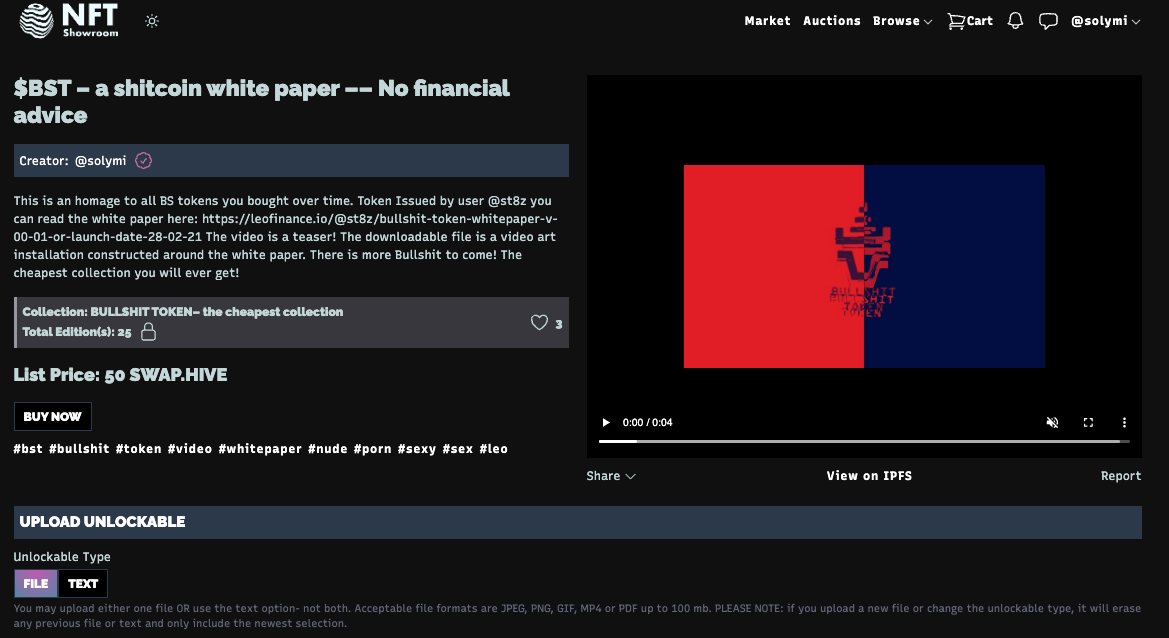 source HERE
My plans for $BST
I want to honor the project by not giving a shit. BUT of course the project is not over! I promise to put in the least effort possible to distribute the token evenly between all lovers of #bullshit
Since I hold over 90% of all tokens this has to change quickly. I hate to be a shitcoin millionaire. Everything I have in my portfolio that shows 6 figures or more is worth nothing...
You can buy it on the market, which you should not do! Seriously if you buy that token you can not be helped! Just look at the richlist of the token and you will see that we can not be helped indeed. Anyways I set some buy orders and I can promise that all funds that are raised via the token sale will be used for big parties (I am turning 40 SOON™) and drugs. I might also buy a new PC and some BEER
DO NOT BUY THE TOKEN THIS IS NO FINANCIAL ADVICE DYOR!!!
A link to the current BST market on leodex.io: click on the poo-->
state of the $BST: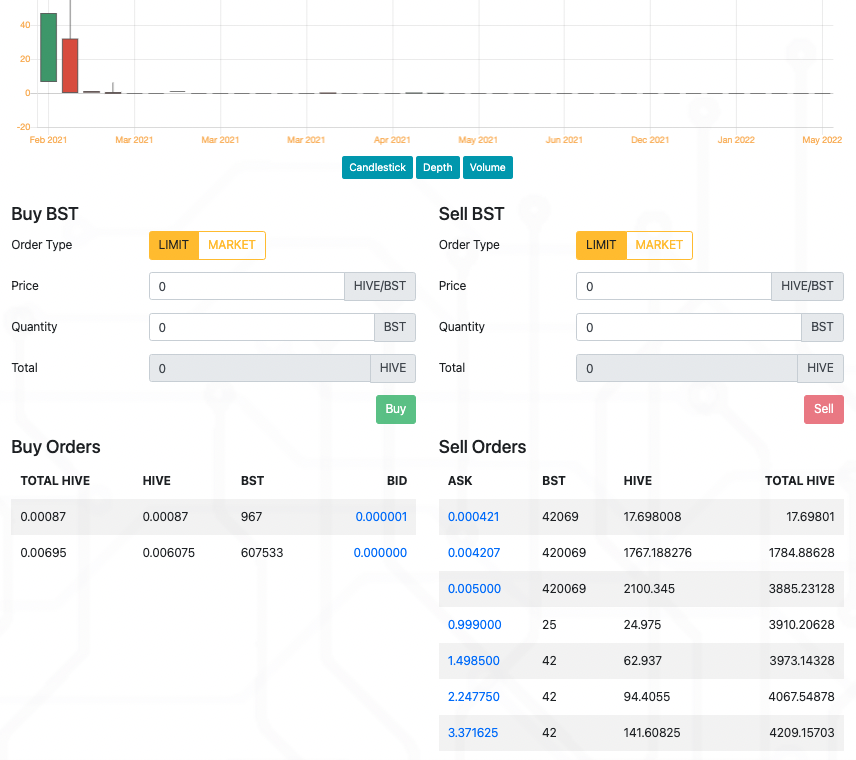 DYOR!
Do not buy the token! Or buy it I don't care. If you have not read the white paper it is your own fault! We will stay true to the core values of the team although the team is only me! You can send me some satoshi by scanning the QR code thanks! All HBD and HIVE coming from this, will also be used to buy beer for my birthday party. So if you are an eccentric $BST millionaire and want to surprise me send Satoshi!
Distribution of $BST
Buy now you know the bullshit. I mean by now. Do not buy $BST or buy it I don't care.
I found some means of distribution:
You can earn $BST by creating a thread and using the #bullshit tag.
I will transfer random amounts because I as the almost only centralized entity behind this project can do whatever I want. An what I want is to distribute #bullshit as fast as possible so I can do something else.
The #watchtoearn program of @splinternews will be the second way to get that token! 1 million have been sent to @snvault the treasury of watch to earn.

You can claim the $BST with your channel points. Channel points can be earned by watching the stream. If you wanna know how a stream like that looks like find it below:
The holders of the NFT version of the white paper will receive random $BST airdrops all done manually because the Team (me) does not give a shit. We are staying true to our core values as described in the original whitepaper. If you have not read it! Buy the token! HERE
No no no do not buy! OR whatever...if you want to buy it click HERE
At some point I will just burn all the rest but not before we have reached our goals... That can be found in the white paper!
Go and (DON'T) BUY $BST! I warned you multiple times I repeat it:
THIS IS A SARCASTIC POST AND IT IS A JOKE! NON OF THIS IS FINANCIAL ADVICE!
As promised we will not give a a damn if you still want to buy the token click on the poo. Or don't!
Powering up LEO and celebrating LEO Power Up Day
As I mentioned in my fresh series on How to maximize your LEO experience, #LPUD is a must for every #newlion
I followed all the rules of participating and you can do too The ground rules:
Some ground rules to participate in LeoPowerUpDay:

Your total Leo Power (on the 15th) must be less than 20k
You must power up at least 150 Leo on October 15.
You must not have powered down Leo since August 15.
Make a post on Leo Finance about LPUD, our curators will be on the lookout for amazing posts using the tag #lpud, so make sure to make a kick ass post and perhaps you'll get a visit from @leo.voter!
source: It's LPUD stacking time | Make a post for a Community Page and stack some Leo!
If you don't know how to power up LEO find out in this VIDEO
My LEO POWER has grown oh yeah: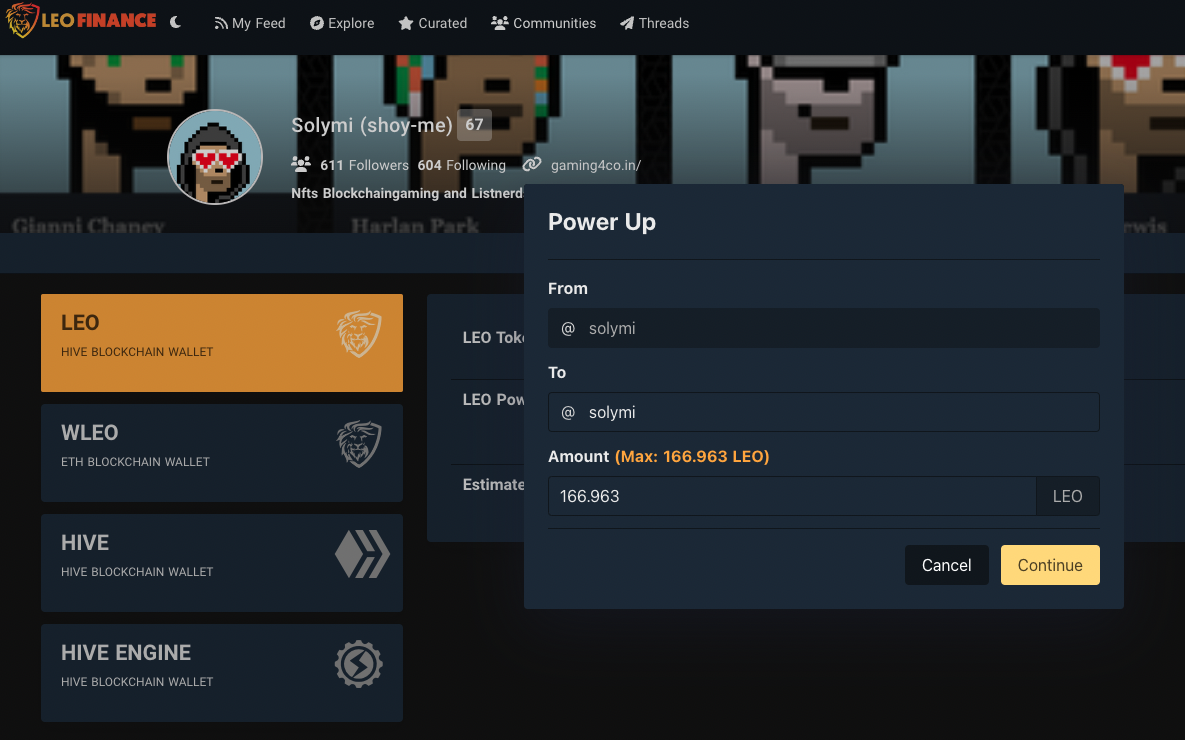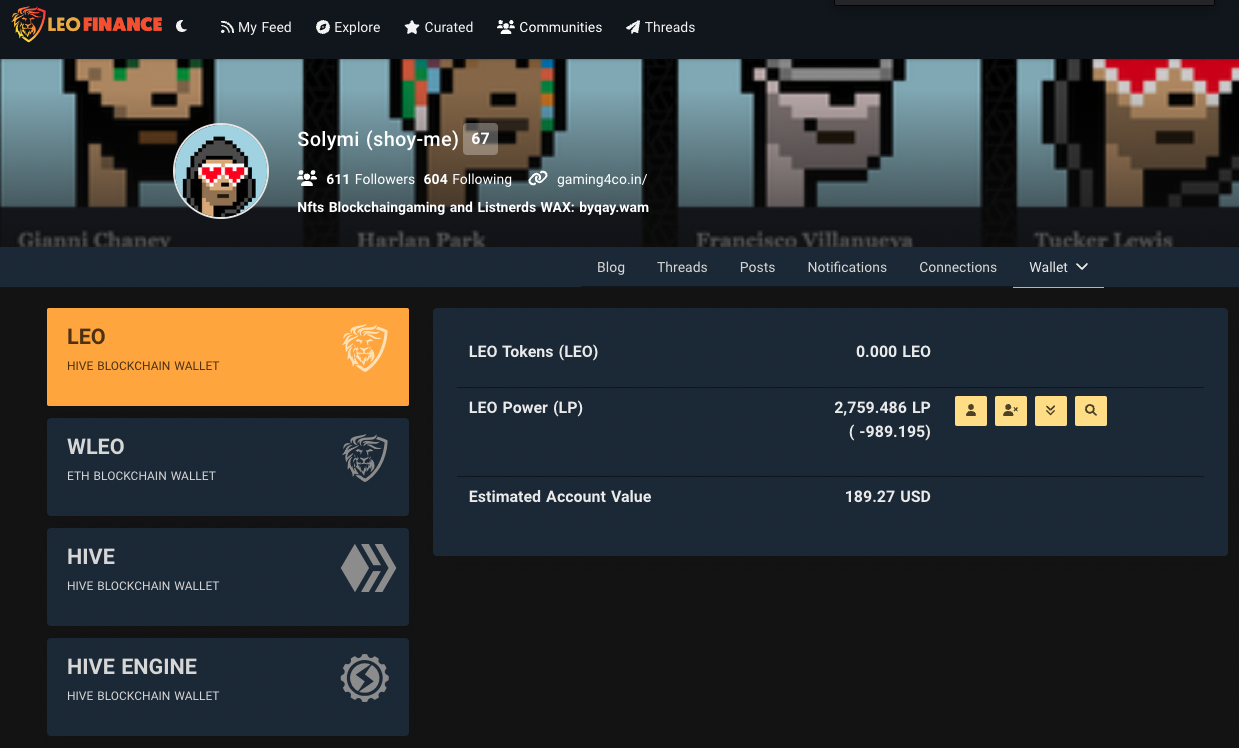 Thanks for reading my #bullshit have a nice weekend! If you found value in my #bullshit please leave an upvote and a comment also please feel free to share this on whatever platform you want!
Previous posts really worth reading
visit my website!
Posted Using LeoFinance Beta
---