YOU WANT IN? – how to join the ONEUP CARTEL
---
---
DISCLAIMER
The Post and the video are my own thoughts and I am not paid by the Cartel to promote it. I am a member of the Cartel though thats all I can say!
None of this is Financial advice! DYOR! Never invest funds you can not afford to loose! I am not a tax expert either so better check that out yourself as well!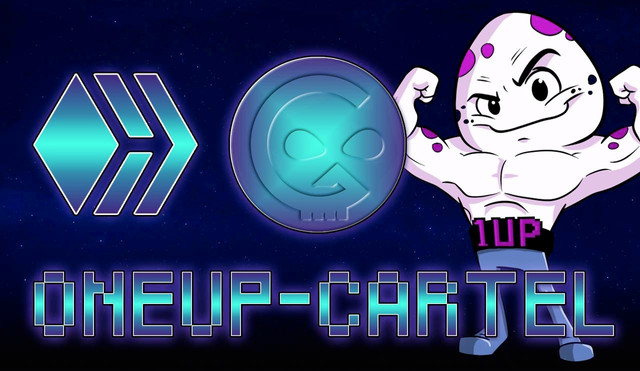 With the recent rise of playtoearn gaming just like Splinterlands, Axie Infinity, Illuvium the role of gaming guilds like YGG, and WAIFU DAO become more and more significant.
A guild in its traditional online gaming meaning is a group of entities that form an allience for specific games to have adavantage and/or to gain extra perks within the games. These guilds are especially necessary or popular in MMORPG games. (see Rise of the guilds by Richard Goldman here https://medium.com/gasworks-crypto/blockchain-gaming-guilds-143095d67066)
In the play to earn way there is even a bigger meaning to forming guilds: the potential bonus earnings a game gives when you play as a group. (Splinterlands Brawls, DEC bonus for guild members etc.) Now gaming guilds do not only exist in one single game but can span across multiple games since the members of guilds have often NFTs in other games as well. @acolytesofhelio is a good example of how complex a gaming guilds economy can be.
Gaming guilds like YGG span across multiple games and unite thousands of players in a governance system backed by their own gaming guild tokens.




The newest amongst these gaming guilds is on our very own beloved hive blockchain and just recently started. I am talking about the Oneup Cartel founded by @flauwy, @e-rich1, @ricorose & @r0llingh00d.
In this short video I will show you how to buy CARTEL tokens and give you a little insight whats behind the tokenomics of the cartel.

The easiest way to get all the information on the cartel is on the discord server of @nftstudios that also serves as the headquarter of the 1up community and the freshly founded ONEUP CARTEL.
CLICK ON THE GIF TO ENTER DISCORD!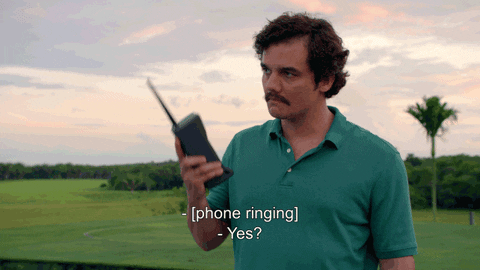 If you want to read up everything possible on the cartel you will find these posts interesting:

The CARTEL Tokenomics
The maximum supply of CARTEL tokens is 75,000, with a precision of 2 decimals (0.01 CARTEL is the smallest unit). The initial sale will offer 25,000 CARTEL, each 1 CARTEL at a fixed price of $10 USD. The sale will run for 30 days or until all 25k CARTEL are distributed. The remaining 50,000 CARTEL will be held in the treasury for future distribution at a higher value than the initial distribution. 100% of the funds generated through the token sale will be mostly invested into gaming assets and tokens and to a small degree into promising NFT projects (like @hivepunks and @hivefolks) as well as other dividend tokens. All assets will be owned by the CARTEL treasury and hence indirectly owned by the CARTEL token holders. The 1UP-Cartel will manage these assets for the token holders for an operator fee, that is split between the players of our game investments and the managers of the 1UP-Cartel. Each game will have its own unique operator fee because some games require very little time investment, while others require a lot. This will be a constant work-in-progress and needs rebalancing over time for every single game we play. From the remaining revenue after operator fees, we will use 45% to buy more assets, 45% to pay out to token holders and 10% for the 1UP treasury, to partly finance future development and also to buy ONEUP from the market and add it to our own liquidity pools, providing more and more liquidity over time and strengthen the ONEUP token. The liquidity added to the pools this way will be blacklisted from LP rewards, to reserve all rewards for the other LP providers.
Source is the Announcement post.
For a quickguide on how to send your payment for the CARTEL token head to the discord (slightly scroll back and click on the picture!)

Thanks for reading! If you like these kinds of tutorials please leave a comment below what I should cover next. I am always happy about your input.
The Post and the video are my own thoughts and I am not paid by the Cartel to promote it. I am a member of the Cartel though thats all I can say!
None of this is Financial advice! DYOR
--
music provided by https://linktr.ee/shani_ace
and @ravenmus1c https://pandabeatsmusic.com/ Tracks:
---
▶️ 3Speak
---