Happy New Year - Spinvest-leo weekly update 2 Jan 2022
---
Welcome to the first weekly update for Spinvest-Leo for 2022. For those that see this report and don't know what it is all about, @spinvest is an investment token (club) on Hive engine, and this post is a weekly report on wallet activity for the branch I manage - @spinvest-leo.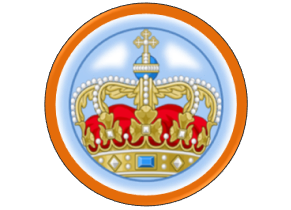 Splinterlands
Claimed 396.338 SPS
Staked 200
Sent the rest to Binance Smart chain.
Traded those SPS to BLEO - 201.607
Value for dividend = 201.607 * $0.223 (BLEO price) = $44.96
Asset value this week - $397.53 - Up $45.57 from last week.

CUB Finance
Slight change to the routine this week. I'm happy to hold at 10,000 CUB in the kingdom, so each week now the CUB earnings here will be withdrawn, and added to the CUB farmed from the LP farms.
Farmed a total of 444.94 CUB from farms and kingdom.
Traded 1/2 to BLEO - 370.729 received.
Value for dividend = 370.729 * $0.223 = $82.67
I then added the remaining CUB into the CUB/BUSD farm. Will rebuild this farm position by putting the weekly compounding funds in here till further notice.
Asset values this week: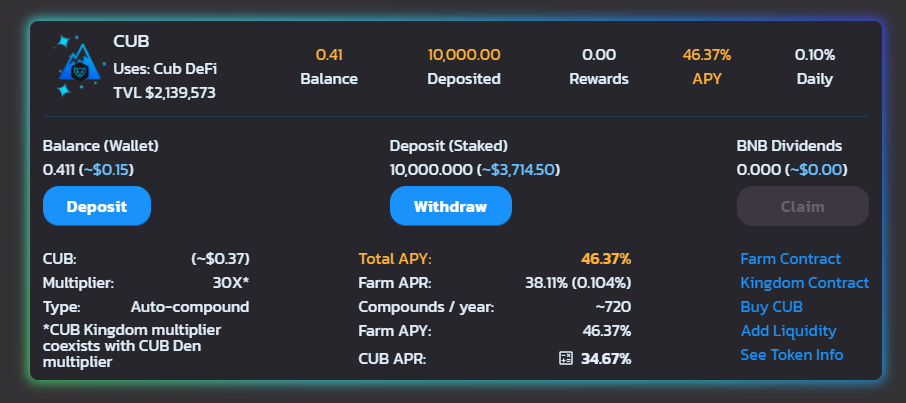 $3714.50 - Down $294.81 from last week.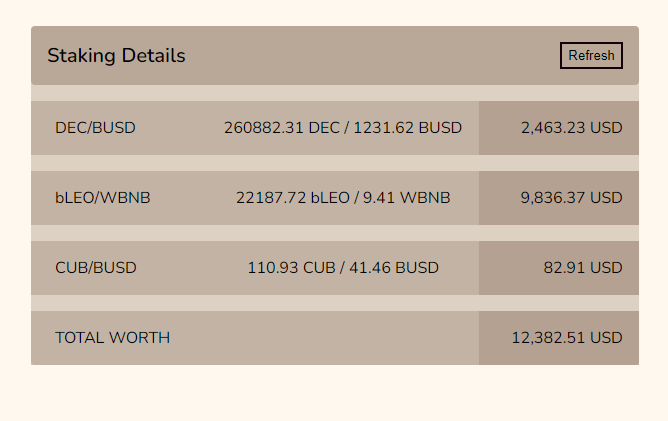 $12382.51 - Down $806.11 from last week.
No post payouts this week, post from last week has not hit at time of publishing.

Summary.
Total funds for dividends: $127.63
Total Asset values:
$397.53 SPS
$3714.5 CUB Kingdom
$2463.23 DEC/BUSD farm
$9836.37 BLEO/WBNB farm
$82.91 CUB/BUSD farm
Total = $16494.54 - Down $1055.35 from last week.
That's it for this week, Hopefully the PolyCUB airdrop and platform will role out soon and we will have a new platform and asset to play with. My plan is to leave everything where it is, and just build up funds on PolyCUB from the airdrop. I think the yields on existing holdings will increase, and PolyCUB will be volatile early so will take the cautious approach with Spinvest funds and keep to the existing approach and add income streams from the PolyCUB drop whenever it starts.
Cheers all, here's hoping 2022 is a good one for Crypto.
See you next week,
JK
Posted Using LeoFinance Beta
---