Introducing the Not-a-Lottery - authored by @thatgermandude
---
Welcome to another guest authored post here on @spinvest-leo! Today we have @thatgermandude here on our little stage, who is taking the opportunity to promote his Not-a-Lottery betting game to our audience. @thatgermandude joined the STEEM platform early on in 2017, made a long break, and recently restarted his endeavors here on HIVE. Besides his daily betting game, he is posting about politics in English and German and is very open to debating controversial topics. He has a reputation of 60 and 1192 followers.
If you are also interested to show your writing skills as a guest-author to this audience, contact us on Discord.
What is the Not-a-Lottery?
The Not-a-Lottery is a daily chance for every hive user to win some Leo and HBI-Shares by guessing the price of LEO for the next day. All you need to do is comment your guess and you are playing. I have recently discovered that @spinvest and @no-advice do a similar guessing game for BTC and ETH on a weekly basis. I was flattered when I first thought they copied my concept, but they have been actually around for much longer than me :D. My actual inspiration was a daily giveaway by @kryptodenno.
The Triple D Collabo
@no-advice has been a big supporter of my Not-a-Lottery since day 1 and after showing me his guessing games asked me if I want work a little closer with him and @spininvest. It seems like a great opportunity! People interested in my guessing game sure would like to play his as well and vice versa. We will also order matching Lion Mascots in our new artwork overhaul. Why Triple D? Only insiders will know :).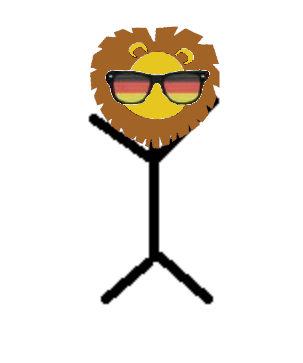 The current version of the Not-a-Lottery Mascot v0.1 by @friendlymoose
Where are the funds for the Not-a-Lottery coming from?
My LEO Rewards for the Not-a-Lottery posts are split as follows: 60% goes into the prize pool of the Not-a-Lottery in 8 days, 20% goes into the fund for better art, 20% goes to me. My hive rewards get completely converted into HBI-Shares and given out in the Not-a-Lottery 8 days later. Not quite sure what will happen to other Tokens, so far I didn't get any significant amount, but I recently started using some generic tags recommended by @trumpman.
Thoughts behind the Not-a-Lottery
It is a way to support daily active users and makes them pay attention to the price of LEO. From a player perspective it is gambling with no risk: you either win or you lose nothing but a few seconds of your time. Not sure how healthy it is to release a drug with no drawbacks out onto the hive ecosystem, but I sure am bullish on its success.
It seems there are already some bigger users who seem to get the idea of rewarding and fostering activity on hive and Leo through my lottery. Namely, @trumpan and @no-advice made it so that the Not-a-lottery has a decent daily prize pool of about 0.5 - 3 LEO. With the new addition of @onealfa to my supporters, we have some really bonkers price pools coming up. Today 10 LEO! That is partly why I am writing this post for @spinvest: to draw some new players to the recently increased prize pool.
The Secret Sauce
The trick I copied from @kryptodenno to keep players playing, is to comment to every guess, telling them if they won or not and linking them to the next lottery. I have experienced this from a player side and it is really handy to just click the link, comment, done. It was one of the routines I was actually looking forward to when I had nothing else to do on hive.
New Artwork for the Not-a-Lottery (and the ETH guessing game)
You can read more about the current artwork update of the Not-a-Lottery here. To sum it up we managed to get @rockgs to work for us on original art for the price of 80$, payable in hive. As soon as my funds for art are a quarter way there (20$ = 70 hive/30LEO) I will set up a contract post providing details on the agreement.
Leo Lottery vs Not-a-Lottery
It would be unfair if I didn't mention the name change I suggested. Most people like to keep the name Not-a-Lottery, my reasoning for the name is that I hate state-run Lotteries because it is a way to make poor people even poorer. I want to make them richer. However, I could see why the name is a little irritating. 'Leo Lotto' would be much more snappy and explains more what this is about: A lottery posted on Leo, you guess the Leo price, you mainly win Leo. Since @no-advice is not only a big supporter but also now my partner in crime, I surely weigh his opinion to change the name to Leo Lotto a little bit more. I am also yet to hear what @trumpman or @onealfa think about it. What do you think? Keep the name or change it?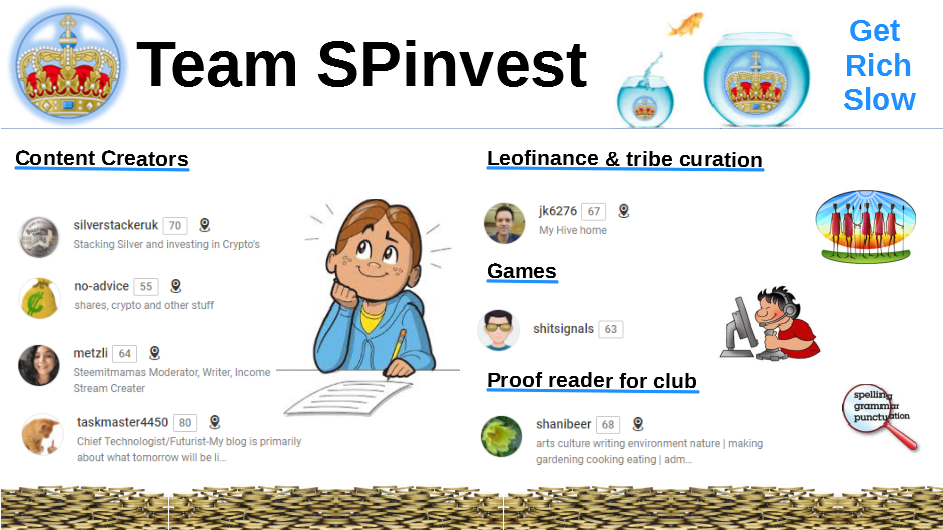 Image by @mariosfame

Posted Using LeoFinance Beta
---