2 Amendment suggestions for the SPinvest's partnership agreement - Lets open up Governance to all
---
Hello and welcome to this SPinvest post
SPinvest is a tokenized investment fund/club for all users of social blockchains. Everyone is welcome! The concept of SPinvest is to get rich slowly by using time tested methods of earning, saving and compounding long term. This lets SPinvest offer an ROI of 20% per year on SPI tokens. We encourage long term investing on and off the blockchain. We hope someday everyone will HODL some SPI tokens that can be bought directly from @spinvest are through the hive-engine
.
---
Good day investors. Today we are going to talk about the SPinvest partnership agreement. The agreement we have in place now wrote for SPinvest during its funding stage and now that we are past that and paying out dividends, we need to make some changes. When looking through the partnership agreement, I see a few things that should maybe apply to all token holders and with a year's experience behind us, I think we can produce a better agreement that opens up governance to all token holders while being able to reward members that are actively contributing towards SPinvests growth are performing a required need.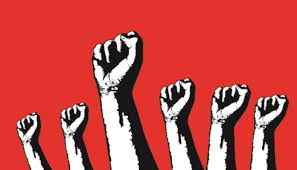 2 suggestions for feedback
Going with the idea of having the agreement in 2 parts is what I have been thinking. Part 1, Investors Part 2, Team members. Investors are not required to agree to anything but have voting rights while team members will be required to agree to something.
1/ Get rid of the investment club & make all token holders the same (Investors)
What is the SPinvest club after 1 year? It's not really everything when we look at it, it's 35ish people who become club members over a year ago with half at the best taking part in a few votes. Maybe I should have pushed it more, maybe HIVE's falling user numbers did not help, maybe it's not a project that requires a club, maybe this, maybe that, we know it's not a proper investment club in the sense of a group of people all working together toward a common goal. It's a small group within the club pushing the project forward. Without mincing my words are using soft talk. There is a difference between supporting a project and contributing to a project without sounding ungrateful to supporters.
I would suggest replacing "club members" with "investors" with no action required other than holding 10+ SPI tokens in their hive-engine wallet. That means all token holders with a minimum holding of 10 SPI tokens after the new agreement is released should have voting rights to future votes based on the voting weight that are already in place. There will be no action required from the token holder, other than holding 10 SPI tokens to gain "investor" status.
10-99 SPI's will earn a vote equal to 1
100-499 SPI's will earn a vote equal to 2
500-999 SPI will earn a vote equal to 3
1000-2499 SPI's will earn a vote equal to 4
2500+ SPI's will earn a vote equal to 5
Currently, non-club members receive dividends from 70% of the dividend reward pool, this can increase to 80% which is good news for 400+ token holders. This will also spread governance of the fund to x10 more people which in turn dilutes the voting power of dominant whale accounts holding 2500 plus SPI tokens.
2/ Have a team responsible for SPinvest's maintenance and day to day running (Team members)
With a little more than a year's worth of experience behind us, we can see who does what within SPinvest with actions and banked HIVE speaking louder than typed words. We know who runs which accounts, who posts for SPinvest, who runs gaming accounts, etc. I think going forward, having a smaller team were everyone has an active role will be easier to manage and will increase productivity overall. Everyone now who does something for SPinvest is someone that is easy to contact, is dependable and never requires to be brought up to date with current going ons.
Part 2 of the new agreement will include terms and conditions for anyone that wants to become a team member and holds 100+ SPI tokens. This will require an agreement like the last but using an easier format other than having to produce a post for confirmation. This agreement will require you to be active, you will be reviewed quarterly and you will have to renew to the agreement yearly. I make it sound appealing?
Benefits would be receiving the investor 80% dividends plus the new 20% team member dividend. In theory, a team member dividend payment will be 25% more than an investor so the reward is not that great to be honest but maybe a team member should be motivated by SPinvest's long term success over short term gains. Voting weights for team members would also be increased by a factor of 3
100-499 SPI's will earn a vote equal to 6
500-999 SPI will earn a vote equal to 9
1000-2499 SPI's will earn a vote equal to 12
2500+ SPI's will earn a vote equal to 15
---
Lastly, Discord server update
The discord server has remained the same since it was opened and its maybe time to sort it out and make it a better place to visit. We could remove all current roles and have "guests" for non-token holders, "investors" for token holders and "whatever the role is" for team members. I'll will look into some RSS feeds for market prices, adding a few useful bots, new channels and giving the place a do-over. I don't think we are using discord to its full advantage and it could help with making a few tasks easier. This post to gather some feedback from token holders with the new agreement being released before the end of the end.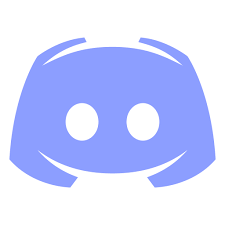 ---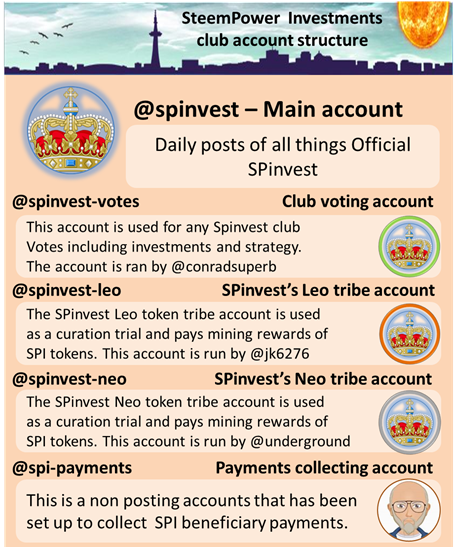 .
SPinvest's content is contributed by @silverstackeruk, @underground, @no-advice, @metzli & @taskmaster4450
Today's post comes to you from @silverstackeruk

Posted Using LeoFinance
---