Introducing the LeoFinance Community Witness for Hive
---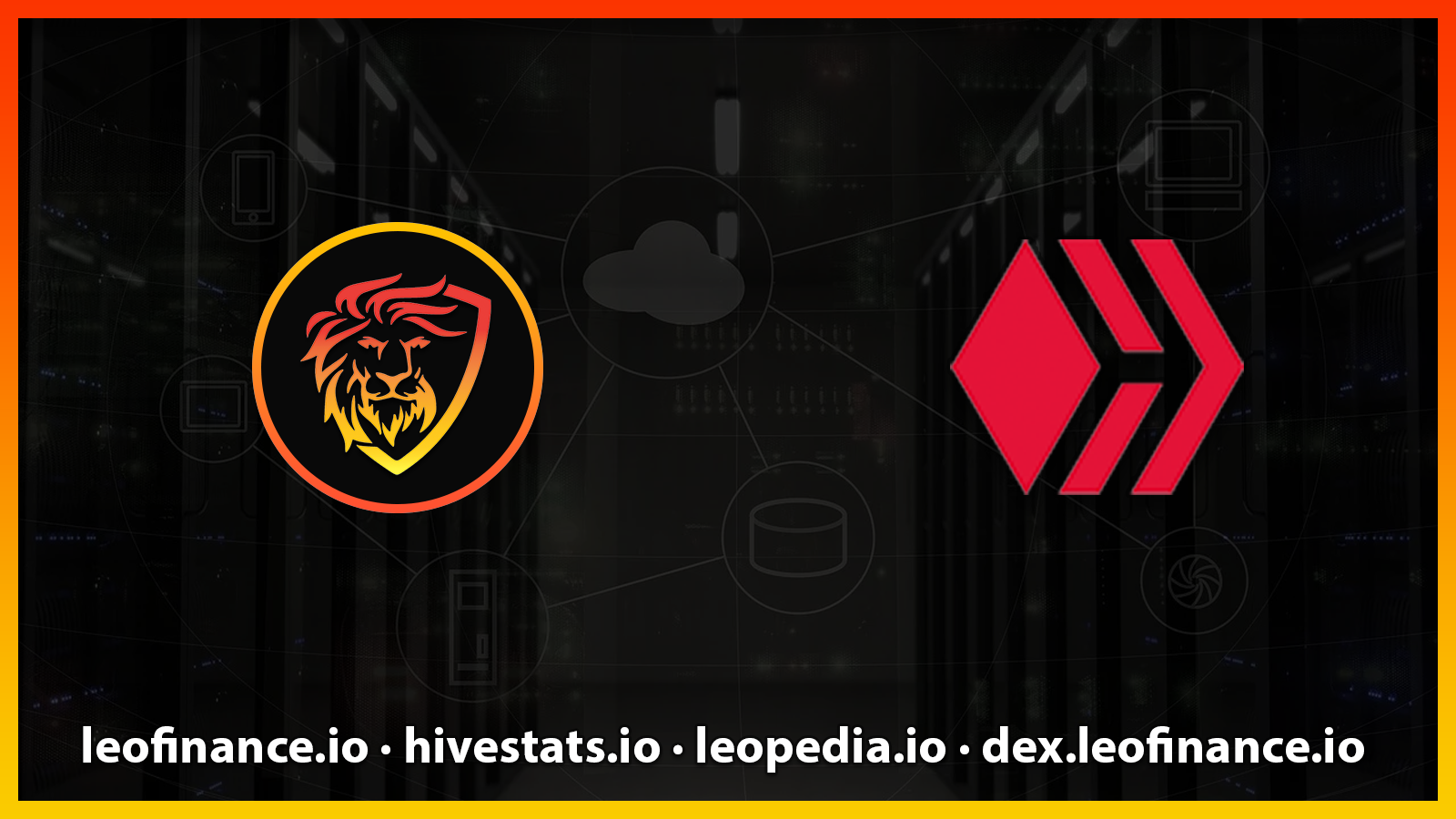 Launching a witness server is something that we've wanted to do for a while. Especially after the whole JS/Steem debacle, the importance of having a wide variety of witnesses serving the blockchain in various ways has never been so important.
One of the main reasons for waiting to launch the witness was the value that we bring to the Hive blockchain ecosystem. We wanted to make sure that prior to launching our witness, we were providing enough value to Hive to warrant asking for votes on our witness server.
Now that https://Hivestats.io has been released and is seeing regular progress toward our V2 roadmap and all of our other main projects have been migrated from Steem to Hive, we feel that it's time to launch our community's witness and ask for your vote.
What We Do For Hive
LeoFinance
LeoFinance is one of the largest communities on Hive based on activity and engagement. We run an interface to Hive-based content at https://leofinance.io which displays payout values in terms of our Hive-based token: LEO.
The name gives it away: our community is centered around crypto & financial content. Everyone on Hive (or in the crypto space, for that matter) has some relation to finance in one way or another. Our blogging interface brings in about 2,000 unique visits per day (a mix of Hive and non-Hive traffic).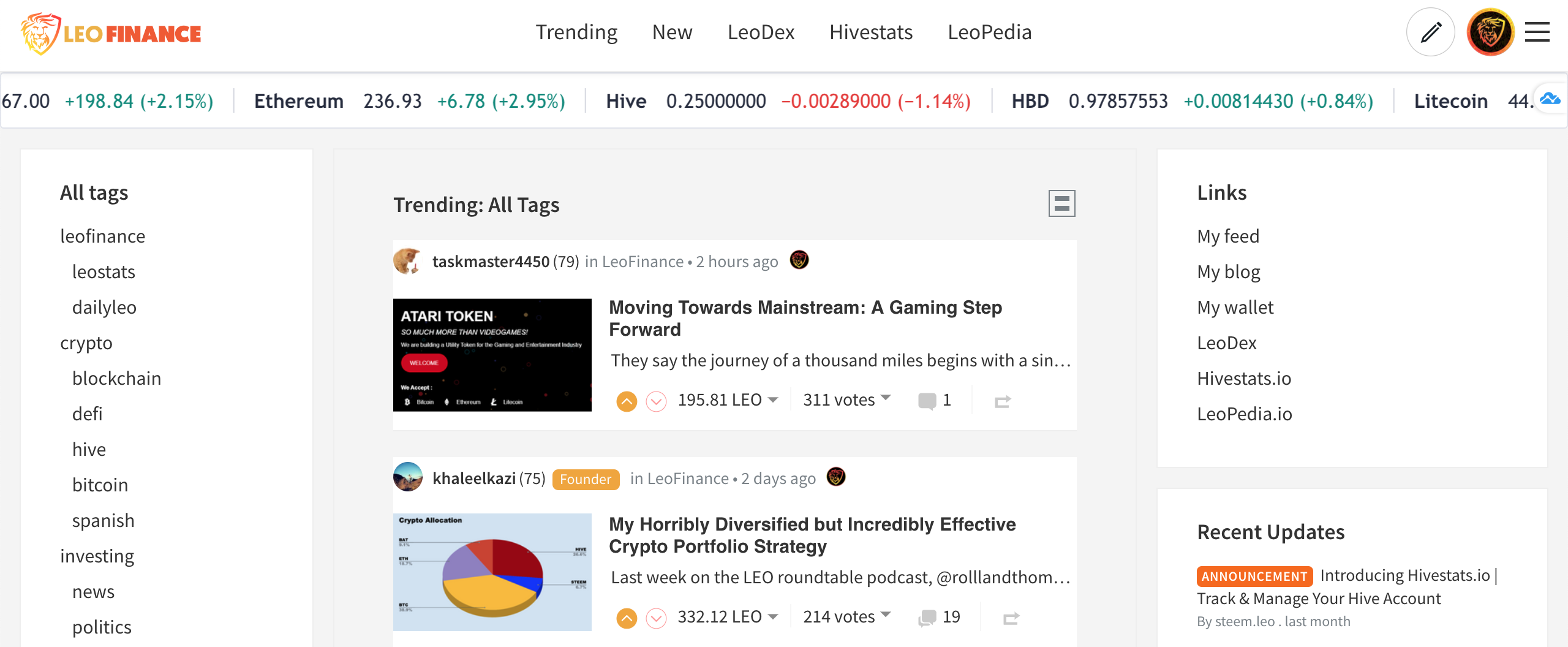 Hivestats
About 1 month ago, we launched the https://Hivestats.io project with the aim of providing a fast & clean interface for tracking and analyzing your Hive account. The site brings in about 500+ unique daily users (and growing) after just 1 month in production.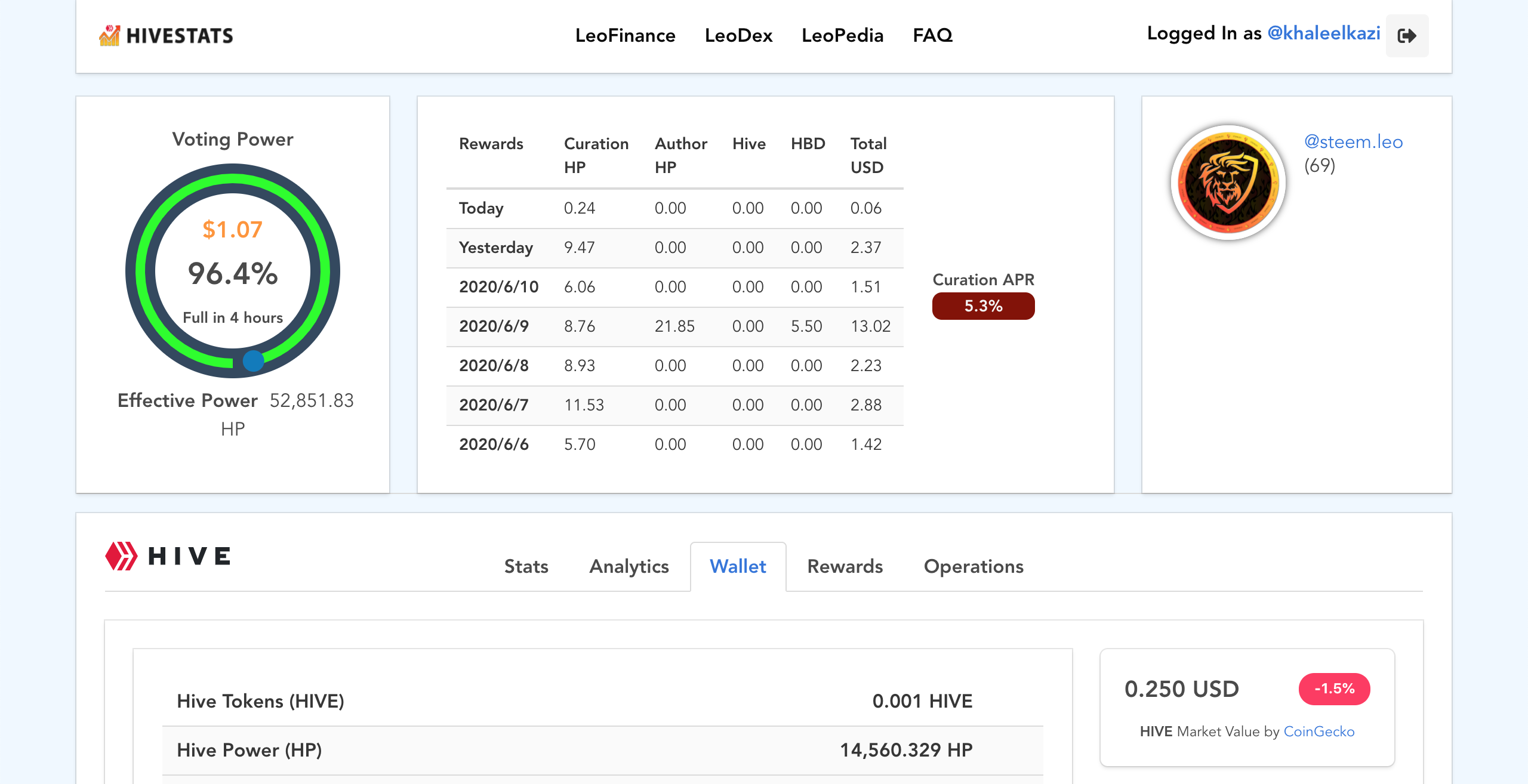 LeoDex
One of our other core projects is the LeoDex where we run an exchange interface that plugs-in to the Hive-Engine backend, allowing our users to trade & interact with Hive-based tokens. Again with the core mission of a UX-driven experience that is fast and easy to use.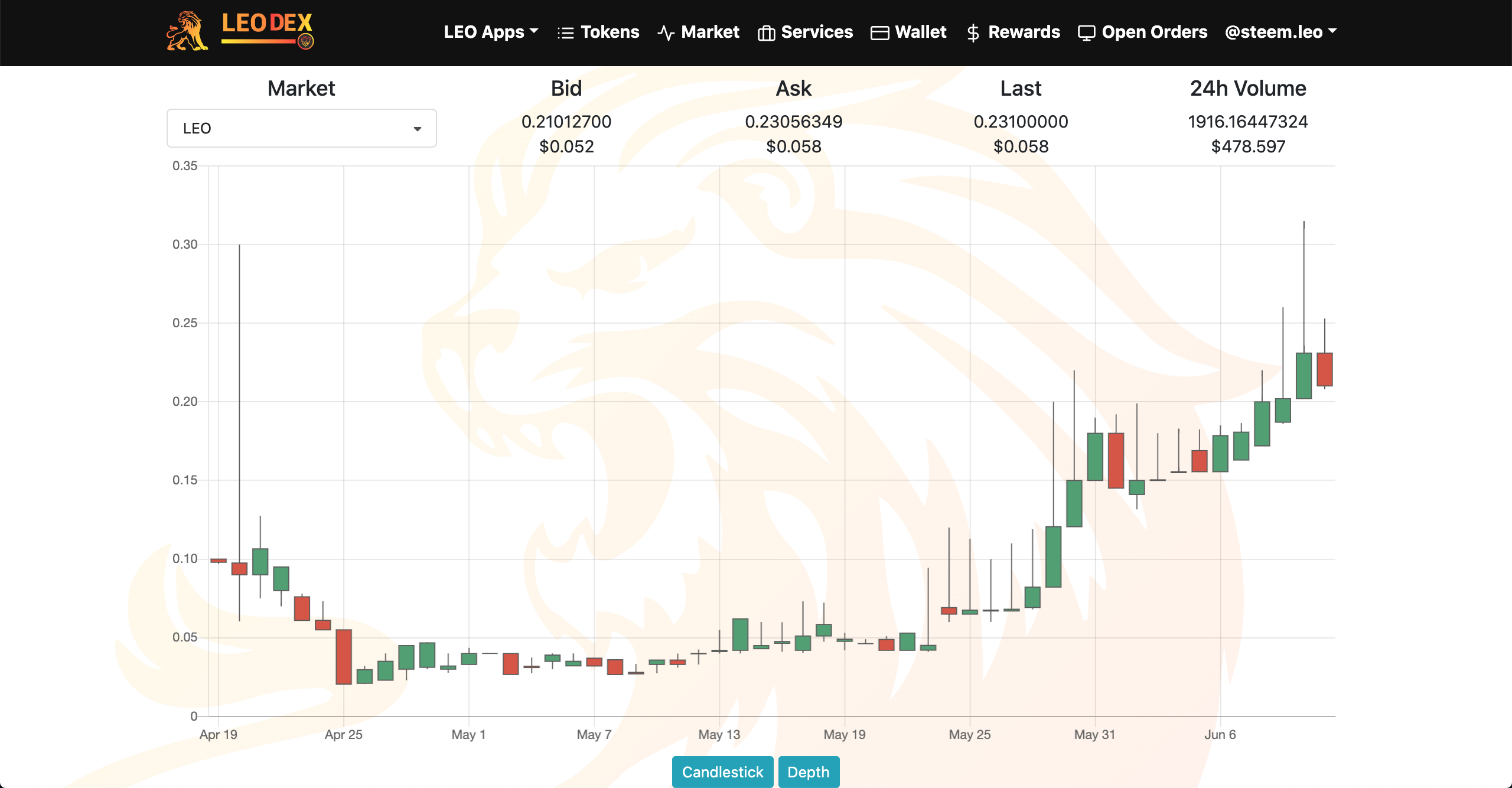 LeoPedia
LeoPedia is a project that we launched about 1 month ago and it serves as a resource for anyone who wants to explore the crypto space. We like to think of this as a more formal version of https://leofinance.io in which we organize crypto-based content and aim to onboard the broader space into the Hive & LEO ecosystems. Our most popular guide on there is the Complete Guide to Hive which gets hundreds of views per month and aims to teach users about Hive.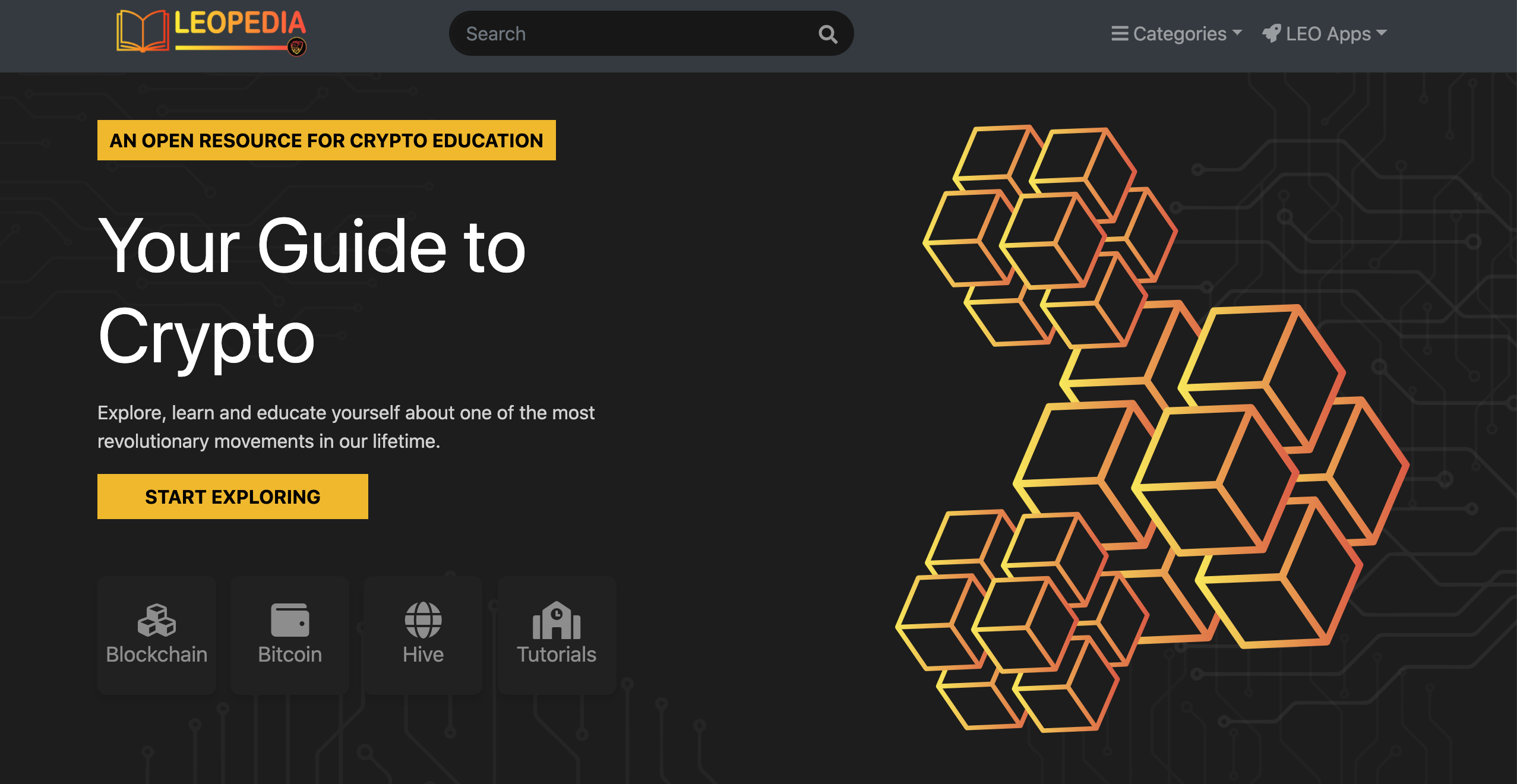 Our First Block
We just setup our server a few days ago and mined our first block to make sure everything is working properly. Now we're all set and ready for your vote 🦁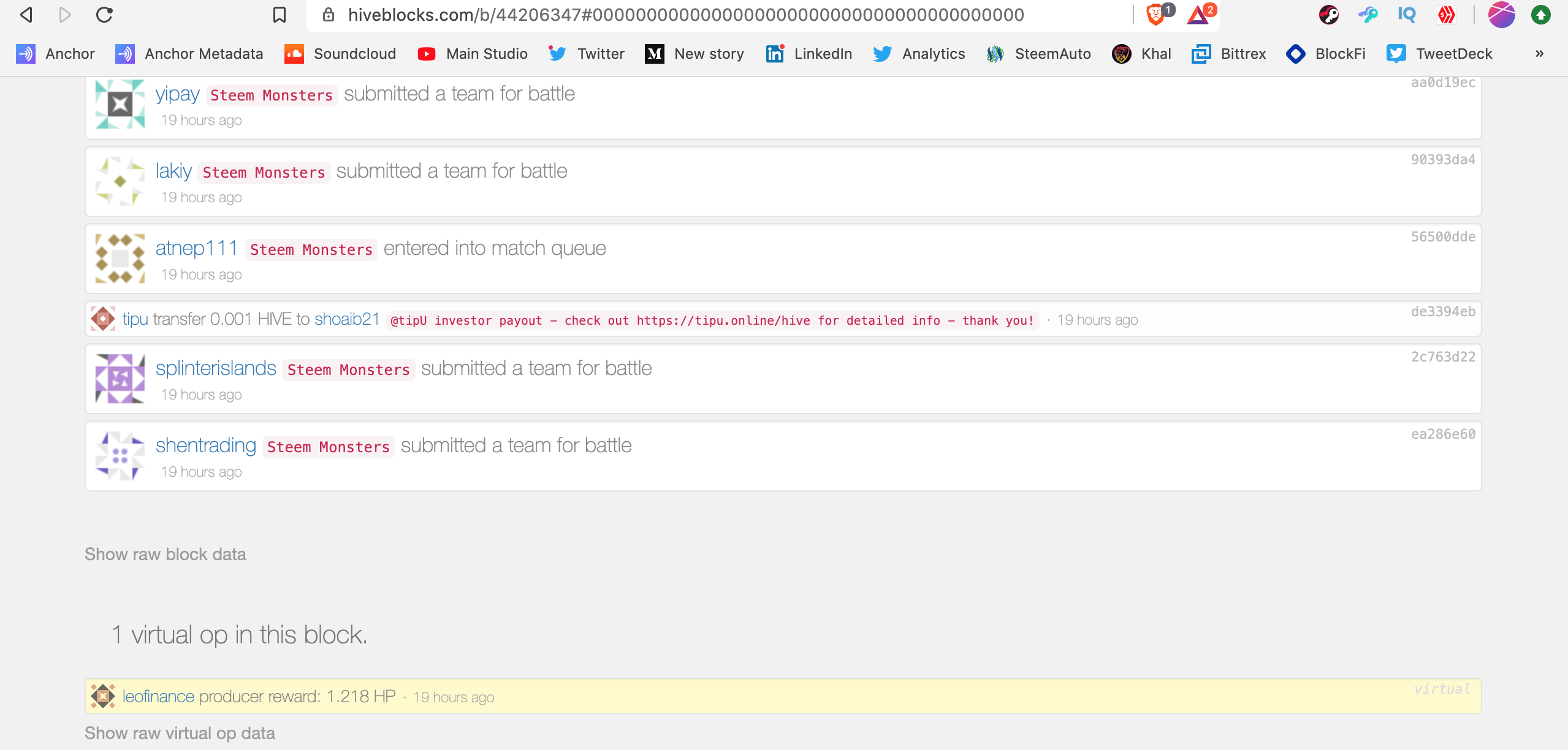 LeoFinance's First Block

https://peakd.com/witnesses
Account Transition
The witness is running under our new official account: @leofinance.
Our old account @steem.leo obviously has a bit of a naming issue, so we are going to slowly phase out the announcements from this account and move all of our activities to @leofinance.
If you'd like to support the LeoFinance community and believe we provide value to Hive, consider voting for our witness.

Posted Using LeoFinance
---