Status of my Personal Crypto Account
---
Greetings, everyone!
Real life during the last few weeks was crazy enough to defocus me a little from my crypto strategy. Nevertheless, now I've put things a bit in order, and ready to restore my personal challenge.
I compiled now an update of my crypto holdings, and it is ready to share it with you: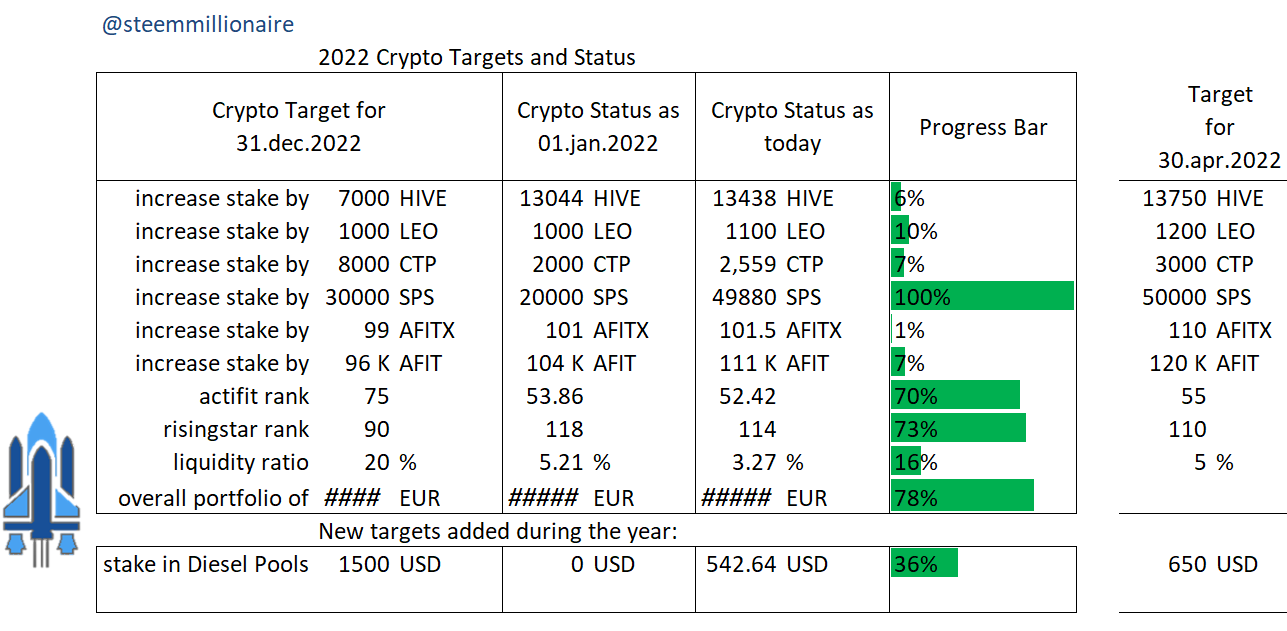 Looking at my portfolio, almost everything is declaiming these days, with a notable exception on my SPS Stake where I'm already reaching my target for this year.
The most critical track is the one related to my HIVE Stake, and it is not a surprise. With little time dedicated to curation, and no passive source of HIVE, I'm very much behind my schedule. Things must change for April, and I need to work on my discipline, and for this reason I take part of the Hive Power Up Month program.
The second track where I will focus in April is the AFIT Stake. For those not familiar with this project, Actifit is an dApp rewarding people for staying physically active. I like these project that add utility to the blockchain, and for this reason I plan to push it forward.
What about you? How do you stand with your objectives?
Posted Using LeoFinance Beta
---