My Token Goals 2021 ....... Just 8 Weeks Left!
---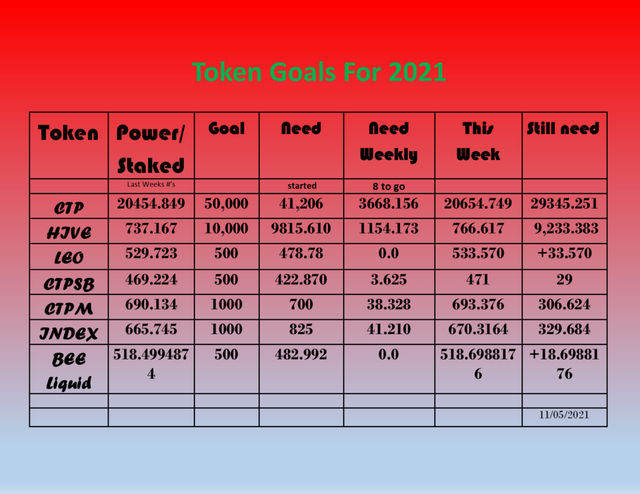 Weekly update to my goals.....
Just 8 weeks left and things are close to finding out what I have achieved for this year.
With things still tight and I don't see it letting up for a few more weeks, I have no idea if I will complete my goals as anticipated. I know I will grow some more but I don't know how much.
In this weeks activity, thanks to hive power up day I was able to grow my hp a little more then normal. my #LEO & liquid #BEE still increases passively while the rest is still up in the air. I believe that my #CTP will reach at least the halfway point, which is good. However, all-in-all it's been a good year!
See Ya next week!!
Posted Using LeoFinance Beta
---