One Goal Reached | Plans Moving Forward
---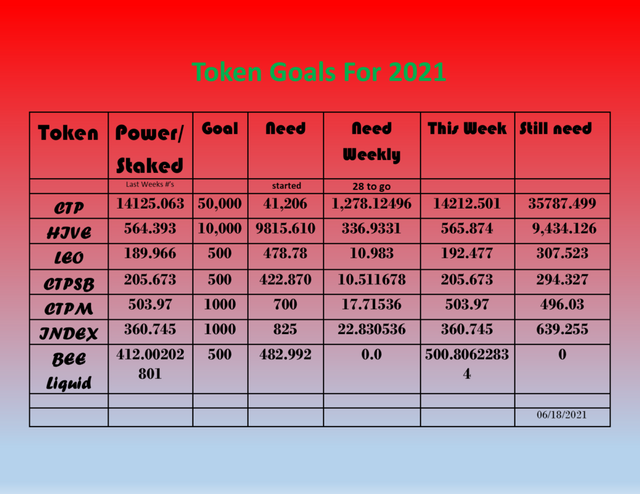 Weekly update to my goals.....
This week is a great week!!
I have reached my goal of 500 liquid BEE. This is a great feeling amd makes me feel that I have accomplished something very important to me and now I can move on and continue building to my overall goal.
Now to move forward and accomplish a little more to reach my goals for the year, I will now build upon #LEO and #CTPSB since thes two are the next smallest of 500 tokens each to build.
If I could buy what I needed to buy today it would cost me 727 #HIVE to reach these goals. At the rate of what I can purchase based on today's rates, it would take approximately 9 to 10 weeks for me to get to where I need to be. However, with #LEO I have the option to earn some which could help me reach my goal a little quicker.
These figures are based on the use of about 64% 0f tokens bought each week to purchase #CTPSB & 36% to purchase #LEO. Of course these numbers could change with many factors such as if the rates go up or down, if I have more than normal to invest ect.
Until next week!!
Posted Using LeoFinance Beta
---