1 oz. Pure Silver Coin – Discovering Dinosaurs: Mercury's Horned Face
---
The first time I saw a black Rhodium plated coin I knew I had to add one to the collection, but at the time the coins available were either not my style or too expensive...until now.
I read a post by @silverd510 and in it he mentioned Money Metals Exchange, a website I don't often use (or check) so I thought I'd browse a bit and am I glad I did!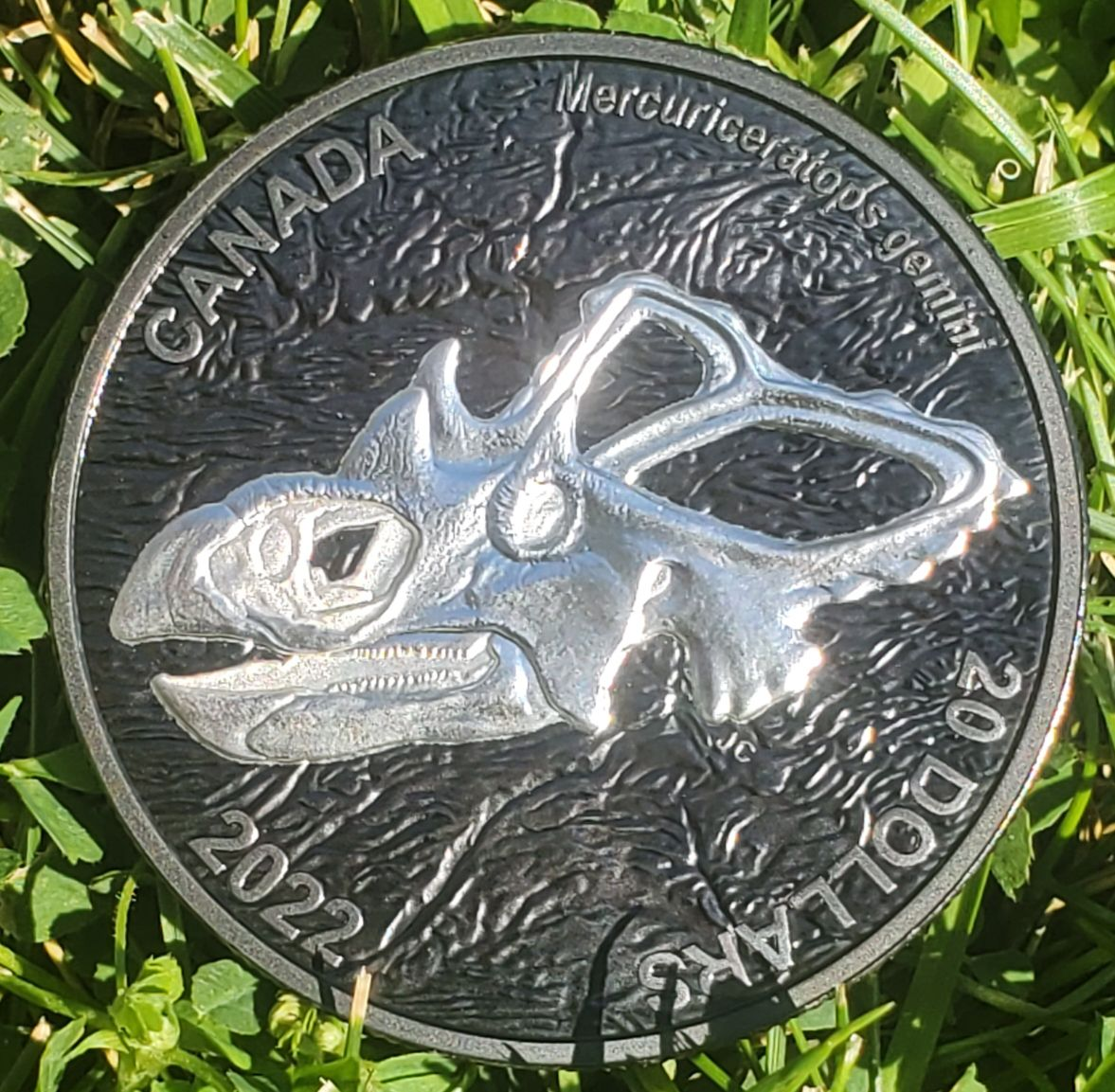 Rhodium
Rhodium is a type of platinum that is rare, very hard, and corrosion resistant. Given this metal's higher melting point and durability, jewelers typically use rhodium as a plating, rather than a solid metal, to make gold or silver jewelry extra bright and shiny.
Black Rhodium
Black rhodium is, in fact, just one of many colors of rhodium. In its natural state, rhodium is silver-white and is typically plated onto white gold to give it a brighter, more luminous finish. By binding ink to rhodium, however, dark colors can be created that vary from light gray to black.
The coating is super cool and matte so I was extra careful not to touch it with bare hands. Instead I popped it out of it's plastic case directly onto the grass :o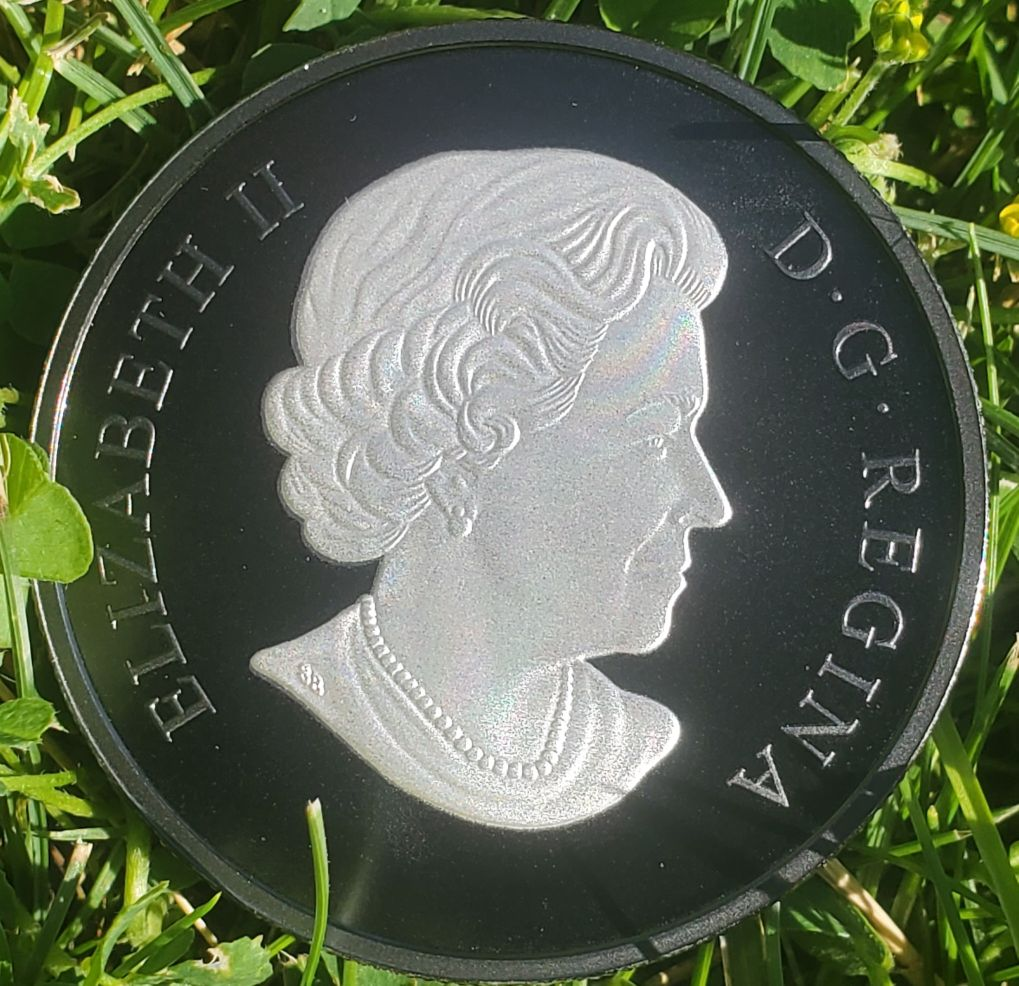 Coin Features

I'm a big rock-hound and I love to dig fossils so I knew this was the black rhodium plated coin for me
Science
Found this at the bottom of the listing on mint.ca
Its unusual frill may look scary, but it likely helped Mercuriceratops to attract a mate. Unveiled in 2014, this six-metre-long herbivore was described from near-identical skull fragments of two individuals—one recovered from Dinosaur Provincial Park in Alberta and the other from the Judith River Formation in Montana (United States)—hence the species name, gemini ("twin" in Latin). The genus name, Mercuriceratops, means "Mercury's hornedface." It was named after Mercury, the Roman messenger to the gods, who is often depicted with wings on his helmet.
🤓
Here's a sexy coin youtube...

Do you have any black rhodium plated coins or jewelry?

Posted Using LeoFinance Beta
---