Caught in the Net
---
There is another year-long airdrop ongoing, this time from the Genesis League Goals game. The drop of GLX is based on SPS stake and staking of the GLX token. This is similar to what Splinterlands did with SPS earlier and it has seen some pretty large increases in value where it was getting well over 1 HIVE per GLX for a short period. I didn't expect this, so I dumped most of mine at around 0.33 HIVE at the first opportunity I could - silly in hindsight.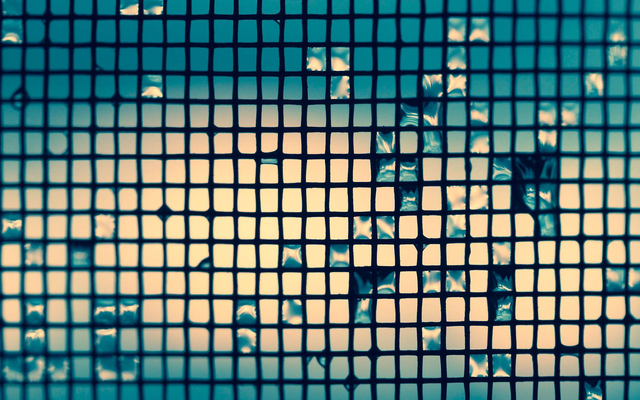 But, it seems that the party has somewhat ended on GLX for the time-being, as the price is again around the 0.27 HIVE range and I suspect it will keep falling, because there are I think obviously, going to be more net sellers than buyers. I think that because it is a free token being dropped on something that already has a lot of support, at least early on, there is going to be a large amount of dumping, because even with a high APR, the supply is going to increase rapidly and people know that it is going to fall rapidly too.
For me at least, one of the reasons I haven't been staking any so far is that I am unsure whether I have the will to get involved with another game. While I may regret it later, I am "fatigued" and literally don't have the energy to spread my attention any further than it already is - which is still far too far.
But it has been surprising to see how much market enthusiasm there has been on GLX, considering how rapidly the value is expected to fall. From the high only a couple days ago, the value is down about 80% since and will likely keeping dropping away, as there is essentially sell pressure from the airdrop until it hits a low and those same people will start buying again. At what point will that be though, because the supply is going to keep pumping up for another 11 months still and even those who aped in early, will likely start selling their yield to claw-back a return.
I have sold about 6000 GLX for around 3000 HIVE and right now, I can buy about 10,000 GLX for that. And as the supply increases and the largest net-sellers keep dropping on the market, the value will come down more, meaning that in perhaps a month from now, I would be able to get double or triple. Of course, the lower the price gets, the less willing people will be to dump, so they might start staking too and an equilibrium will be found, but I suspect that the "balance point" is far lower than the price is currently sitting.
But, I don't know much about the future, as this is crypto and "anything can happen" especially at the moment. However, I am am basing my GLX position on the past with SPS, where the price rocketed up and then dropped consistently downward to where it is resting now at around 4 cents.
This can change though.
But for it to change significantly, it is likely going to have to take bull market conditions, which is fine, but this also tells that the price of GLX is likely overvalued based on the hype and promise of high APR, and as most of us know, neither last long.
Like many, I am hoping that by some miracle, the global economy turns around and crypto gets back into the swing of things - but the chances of that happening are pretty slim at the moment, unless something very dramatic happens. There is far too much fear in the economy at the moment and the desire for riskier assets is very low, as people are looking to weather the storm, not go surfing.
While most people are scaling back however, I was reading that in Finland at least, there has been a large increase of people financing their lifestyles by taking on more debt. This is not necessarily a bad thing for some, but the more prolonged the downturn, not only the more costly, but the high the risk of losing jobs become too, which would leave people unable to service their debt obligations. But most seem to take the, "worry about that when it arrives" approach.
Caught in the net.
Debt is a trap that most people see and therefore think that they aren't going to fall into it, let alone get stuck there, unable to get out. Yet, the numbers of people struggling under the weight of debt, tells the true story - the state of this economy is just another turn of the thumbscrews.
Once in the net...
Taraz
[ Gen1: Hive ]
Posted Using LeoFinance Beta
---