3-D Printing And Spare Parts
---
For those who take a courtesy look at technology, it is easy to see how some things are touted as being promising yet miss what is taking place to truly revolutionize things. This is because a lot of the nitty gritty is not written on the mainstream investing or business sites. Instead, they cover the top-level stuff while omitting many of the finer details.
This is fine since that is the audience that is being targeted. It is, however, why many are caught off guard when things seemingly explode.
One such area is 3-D printing. By now, most have heard of this. Personally, I wrote a number of articles about this technology, especially as it pertains to housing. That is far from the only area we are going to see an impact.
While the contour manufacturing market is just getting started, we are seeing another area that is really beginning to take shape. It is further along than what was just mentioned and already starting to have an impact.
It is expected that one of 3-D printing's greatest contributions is in the area of parts. This is somethin that drives businesses crazy. Who has not worked for a company where a machine was down because "they were waiting on a part". This affects offices with the copy machine and manufacturing with far more advanced equipment.
Those days might end up being gone in a few years. 3-D printers are starting to step in as a solution to this problem.
Hewlett Packard is one of the companies that is making headway in this market. They are quickly becoming one of the leading 3-D printing companies. Recently, Daimler started to leverage the HP technology to set up mobile printing facilities to handle the parts creation for the buses they manufacture.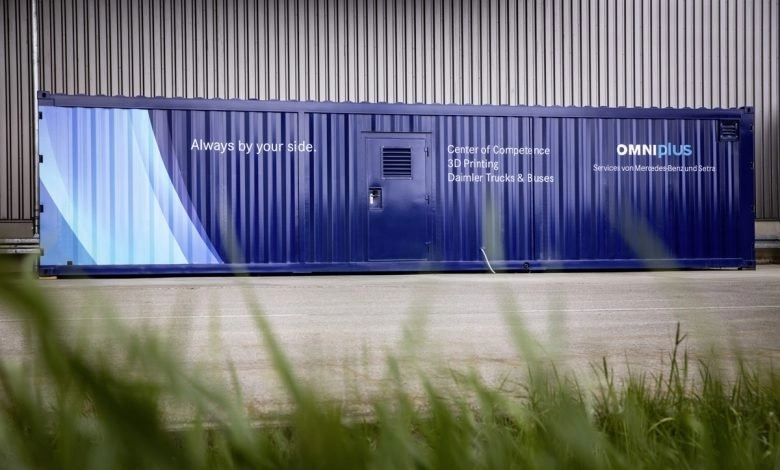 Wait time on parts is something that Dailer is looking to eliminate. Setting up pilot projects in Germany, the hope is they can be closer to their customers, thus getting parts there quickly. Plus, the printers can print what is needed immediately, from the growing catalog of parts.
Using 3D printing Daimler Buses can react fast and flexibly to urgent customer requirements, for example when customers order rarely required parts or have special requests. Instead of a wait of several weeks as for conventional spare parts, production and delivery of a 3D printed part take only a few days. Just under 40,000 bus spare parts are already 3D printable today.
This cuts to the core of the 3-D printing debate. While it is still slower than conventional manufacturing processes, the later occurs when running at max production. When, however, individual parts are needed, then things can get very hairy if it is a part not utilized frequently.
3-D printing offers the ideal solution.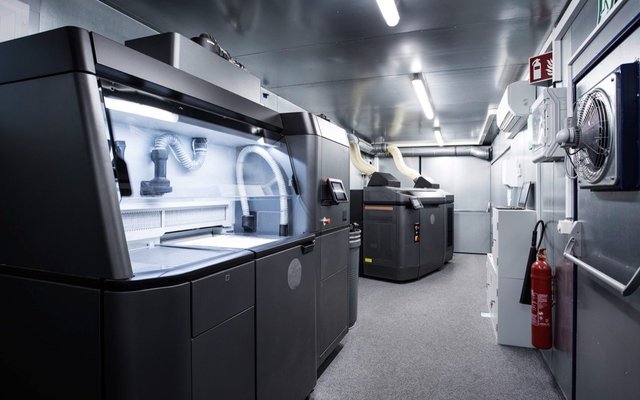 What we are seeing is all a part of decentralization. We often discuss this concept within cryptocurrency but technology is allowing this to take place everywhere. As the pictures above show, a cargo bin can be easily reconfigured to be a mobile print shop, generating parts locally as opposed to some central location.
It is a concept that is going to have major implications upon supply chains. One of the worst things that any company has to deal with is the attempt at stocking of parts. Whether it is the end user or the servicing entity, it is impossible to always have the right mix. Nobody knows when a particular part is going to be down. This extends all the way up to manufacturers who often are caught blind, missing a particular part on a global basis. This is why part delays can take weeks.
That is a lot of lost production, something that customers are not happy about.
Yet, this concept is only a step in the process. There is another step that is intended to take the decentralization further.
In the next step, Daimler Buses intends to further expand and decentralize the business model: customers will then be able to purchase 3D printing licenses from the "commerce" section of the Omniplus On portal and have the corresponding parts produced in a 3D printing center certified by Daimler Buses. As printing centers of this kind are still uncommon, these mobile mini-factories represent an expansion of the planned business model.
Source
The next step will be to have Daimler's customers set up their own mobile mini-factories complete with the 3-D printers and, through licensing, have them create the parts themselves.
Ultimately, this is a major paradigm shift. What 3-D printing is doing is changing the entire mode of distribution.
Instead of having a manufacture then distribute model, we are heading towards distribute, then manufacture.
Since it is quicker, easier, and less expensive to send a digital file, that will be distributed electronically with the physical item manufactured locally.
It is fairly obvious this impact this could have and how many different industries (and countries) this could affect.
Images from article linked
---
If you found this article informative, please give an upvote and rehive.

gif by @doze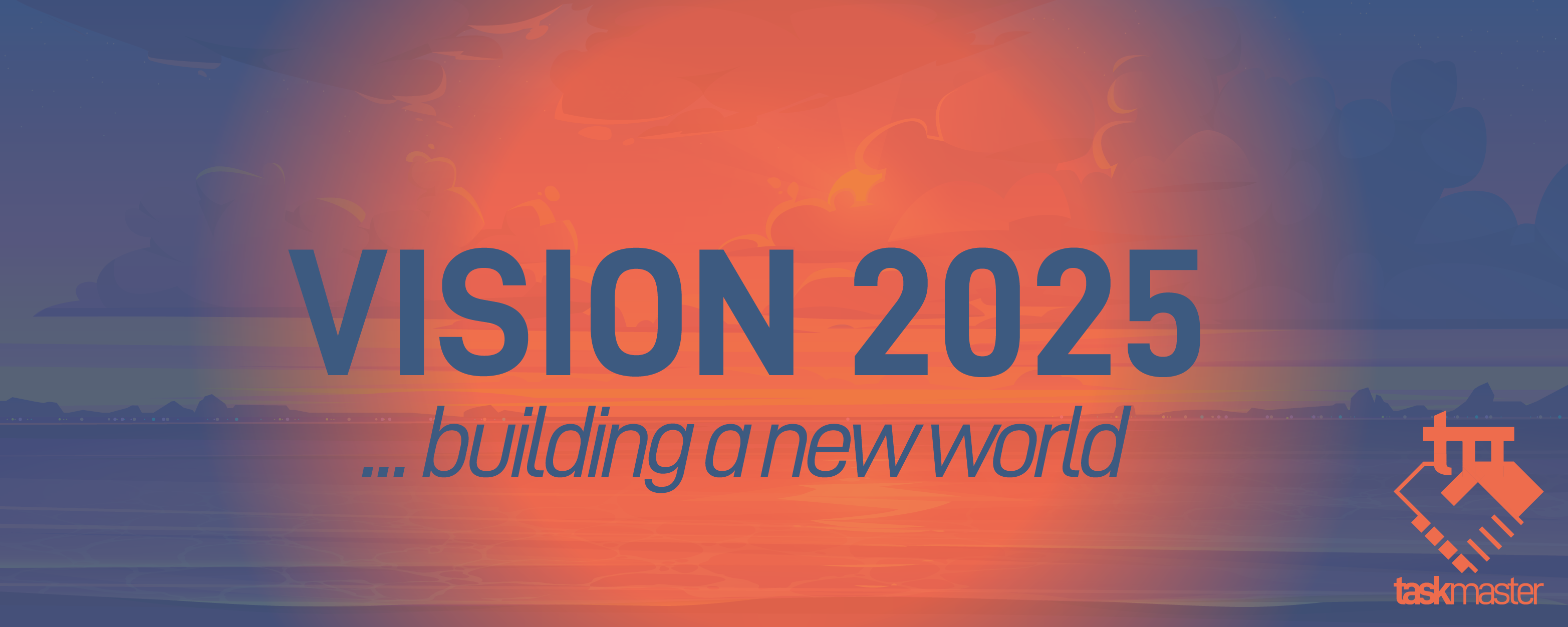 logo by @st8z
Posted Using LeoFinance Beta
---