Polycub Builting Out Value For pHBD
---
This is an overlooked topic in the stablecoin world and I am glad that the Polycub team is approaching it.
During the week, we saw this Tweet sent out: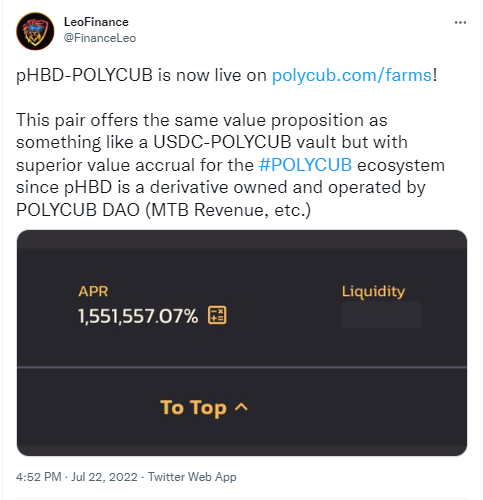 There is now a pHBD-POLYCUB liquidity pool on Polycub.
Here is what the farm looks like:

A nice APR although not a lot of activity in it as of yet.
This is a very important development in the expansion of pHBD.
Building Value On The Stablecoin
When it comes to a currency, it is vital to build value. This is something that appears overlooked in the world of cryptocurrency.
We noted what we can learn from the strength of the USD. While many focus upon the payment aspects of a currency, there are actually many other layers.
With pHBD, we are seeing expansion that can, in time, help to build value on it.
At present, there are two liquidity pools for the token. This means that people can acquire it by swapping either USDC or $POLYCUB. Both will net the individual pHBD.
Obviously the pools are lacking in their depth. We can see the numbers are not enormous. Of course, this is not surprising considering where HBD stands. This has a very low circulating supply, something that will have to change over time.
For now, we are without use cases so it is not the end of the world.
The next challenge is going to be to provide some use cases for pHBD. This can include it as a payment system for other investments. As explained in the past, getting into the derivative along with synthetic asset markets is vital. At the same time, we could develop something similar to Treasuries by building a bond tree.
One of the keys with bonding of this nature is that it will lock up pHBD for a period of time. Whatever time vault the user enters, the tokens are locked away. This means the liquidity has to come from a secondary market which is a huge opportunity for Polycub and the protocol.
Pushing Value To Hive Backed Dollar (HBD)
It is important to mention that pHBD is really a derivative. This is "backed" by HBD. Essentially, it is simply switching form.
Think of it this way:
HBD is water. If we freeze it, we get ice. What is ice? Water in a different form. Melt the ice and you once again have water.
Under this scenario, all pHBD has a 1:1 backing of HBD. The way pHBD is created is by using the LeoBridge to swap HBD for pHBD. If one reverses the process, once again he or she has HBD.
Since pHBD is a derivative, it helps to push value back to the original coin. This means that, as pHBD enjoys more success, this will translate into the same for HBD. More importantly, pHBD is a way to provide resiliency to HBD.
Of course, once the features of Polycub are rolled over to Cubfinance, we will see the emergence of bHBD. This is another opportunity to duplicate the same scenario. With each new iteration, along with the different use cases tied to each, more resiliency (and value) is driven to HBD.
Rinse and repeat.
The real excitement of pHBD, HBD, and bHBD is going to be the other aspects that are built out. If we see Polycub bonds, we could have a major use case within the fixed income market. Naturally, if this is created and duplicated, we can see how each EVM chain will incorporate this.
According to what was discussed, the intention is to have at least 4 or 5 Ethereum forks with a platform like this on it. Therefore, if each has 4 or 5 use cases for the wrapped version of HBD, then we can see how this will impact HBD.
Suddenly, we could go from something depending upon arbitrage and trading bots to a coin with a number of derivatives used for many different purposes.
This is the first tier which would then begin to separate HBD from the rest of the stablecoin market.
---
If you found this article informative, please give an upvote and rehive.

gif by @doze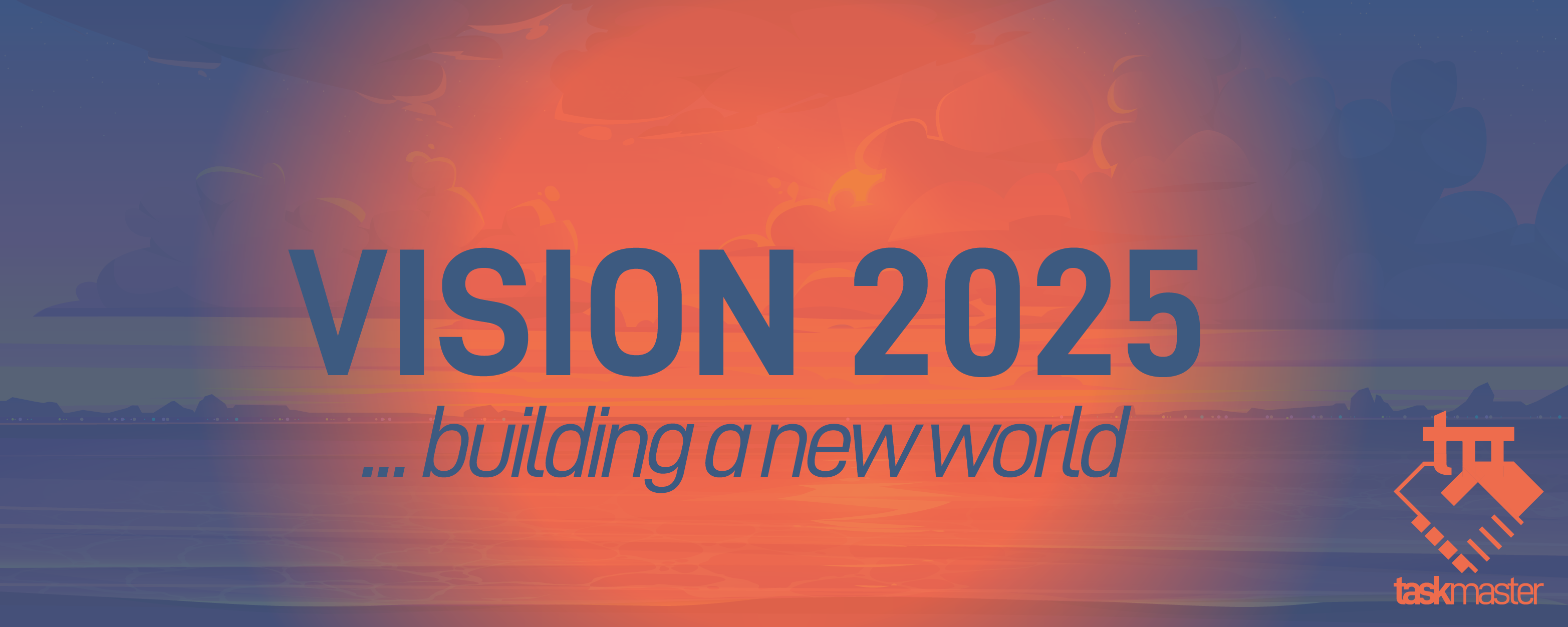 logo by @st8z
Posted Using LeoFinance Beta
---