Self Driving Technology Is Here-But Not Where You Think
---
There is great debate. We are seeing the push for self driving technology in many different fields. At present, there are trillion dollar companies like Google and Tesla seeking to make it a reality. We also have a number of startups that are pursuing this end. Of course, we would be remiss if we didn't mention the likes of Apple who are reported to have a self driving division.
With all this taking place, who is going to be the winner?
The answer is not futuristic. It already happened. Self driving technology is a reality and the product is now for sale. This was already introduced and is not a future projection like Elon Musk is apt to give.
So who beat everyone else to market?
Deere!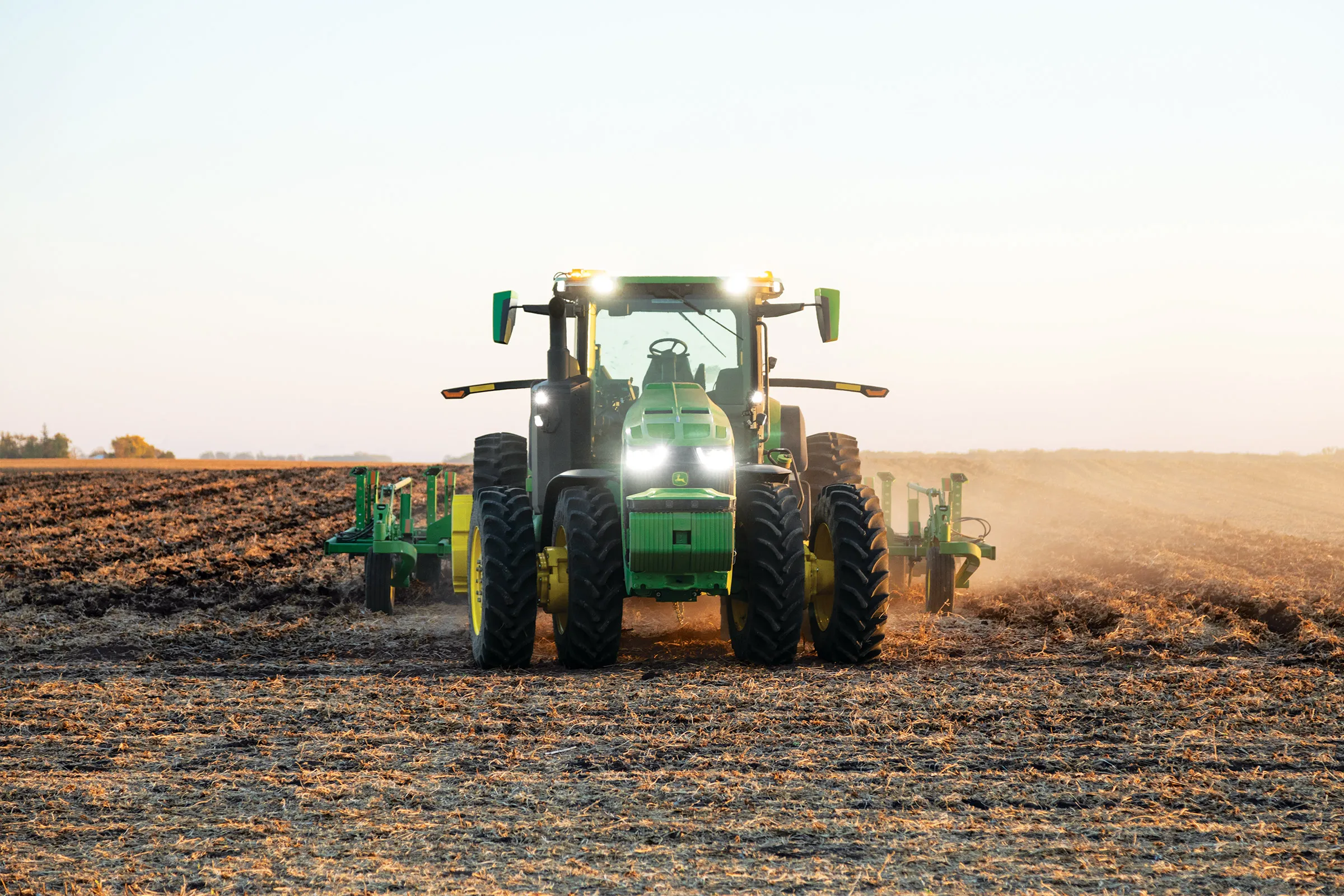 Source
Farming Going Robotic
Deere & Co is rushing to market with the first autonomous tractor. This is a major leap forward in the agriculture industry. It is literally going to change the face of farming.
John Deere's new 8R tractor uses six pairs of stereo cameras and advanced artificial intelligence to perceive its environment and navigate. It can find its way to a field on its own when given a route and coordinates, then plow the soil or sow seeds without instructions, avoiding obstacles as it goes. A farmer can give the machine new orders using a smartphone app.
Some tractors already operate autonomously but only in limited situations—following a route defined by GPS, for example, without the ability to navigate around obstacles. Others feature limited autonomy that still requires a farmer to sit behind the wheel.
Certainly few were predicting this to be the winner. Nevertheless, it makes a great deal of sense. On a farm, there is a lot less obstacles that could affect the path of the tractor. The environments tends to be stagnant in the sense there are not other vehicles or pedestrians to account for. Tractors tend to go in set patterns are designed by the layout of the crops.
Of course, when it comes to the actual work it does, here is where the technology had to advance. Over the past few years, we saw a number of breakthroughs in camera and laser technology. We now have AI that will kill weeds using a laser while leaving the crops alone.
All of this was building to be incorporated into the agriculture industry.
In an era where there is a need for more efficient food production, something like this could be a major boost to the industry. This is coinciding with less people going into the agriculture industry, hence the proverbial "more with less" is cropping up. This is where technology enters the picture.
Being one of the most recognized names in farming, Deere seeks to become the leader in AI technology within the industry.
The Facebook Of Farming
All are not sold on the idea of Deere & Co taking over.
"I'm all for innovation, and I think John Deere is a helluva company, but they're trying to be the Facebook of farming."
There is a major concern, as always, with a major corporation compiling so much data. This is something that we see throughout the technology world where mega-corporations like Google, Amazon, and Facebook amass obscene amounts of data. The challenge is they are closed systems, turning a profit on it.
With Deere, this concern is being raised by some. They foresee a time when this company looks to profit off the data, by selling it back to the farmers who created it in the first place.
Kevin Kenney, an agricultural engineer who has criticized Deere's limits on farmers' ability to repair their own equipment, believes that AI and autonomy could ultimately also give farmers less control over their operations. They could become increasingly reliant on Deere, he says, and less able to make critical decisions if they need to rely on an app to tell them what to do. "I'm all for innovation, and I think John Deere is a helluva company, but they're trying to be the Facebook of farming," he says.
Source
Of course, those of us in cryptocurrency know what the answer is: blockchain. The data collected could reside in a permissionless data base which would then not put it in the control of Deere & Co. This, we can presume, is not a desirable solution from the company perspective.
Yet it does highlight how important it is for Decentralized Autonomous Organizations (DAOs) to be formed. Here we see a prime example where the data from the tractors and other farm equipment could be set up as a DAO. The farmers would be compensated for their contributions and the data could be them utilized for research as well as by individual farmers.
Nevertheless, here we are in the early 2020s with the corporation still reigning as king. For this reason we need to keep considering the power we give these companies. Data is extremely valuable as we learned with Web 2.0. Ultimately, anything that is digitized is going to be a part of that unless we insist they be built upon Web 3.0.
In the meantime, we see autonomous driving technology being pushed ahead. The agriculture industry is going to see a massive explosion over the next half decade. It appears that it is running ahead of the rest of the other self driving pursuits. Of course, the fact there is a lot less regulation and the tractors interact with a lot less people only helps the speed to market.
As they say, the future is now.
---
If you found this article informative, please give an upvote and rehive.

gif by @doze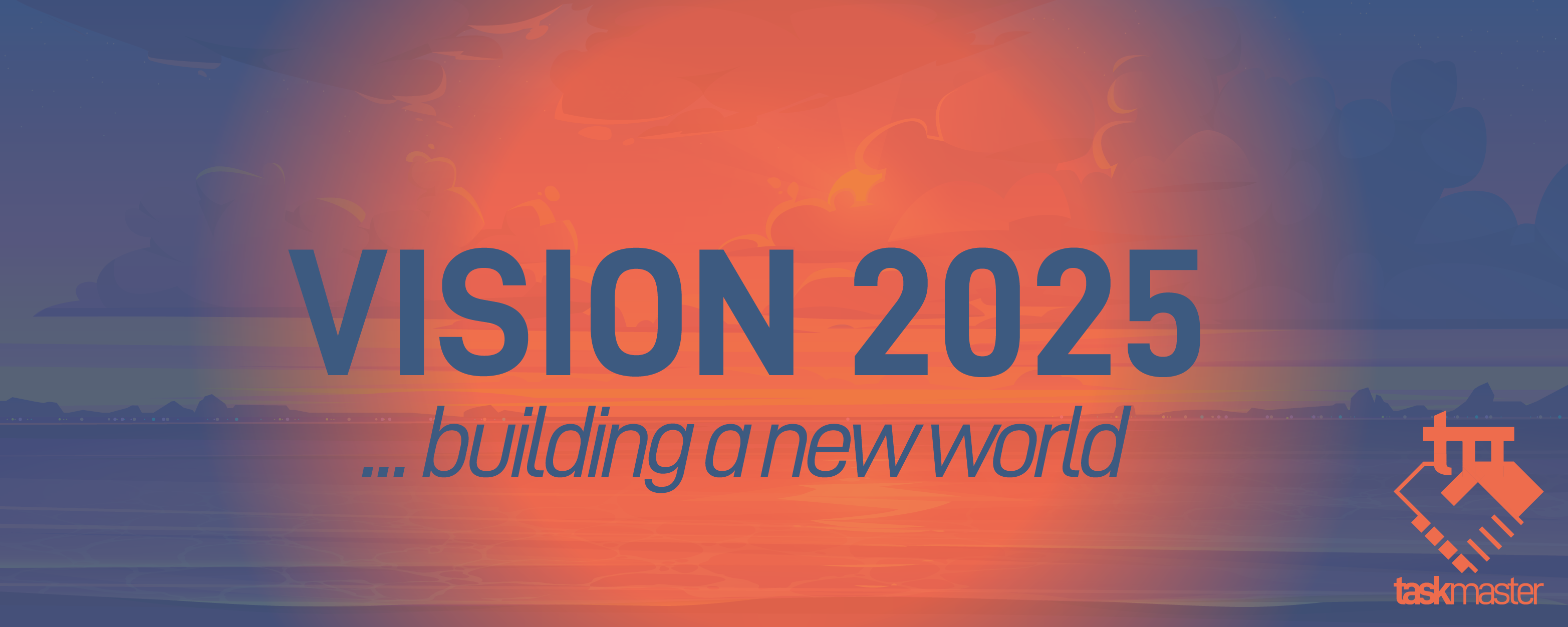 logo by @st8z
Posted Using LeoFinance Beta
---