This Is The Week We Could See A Change In Polycub
---
What a long, windy road.
Actually, when it comes to Polycub, we are just approaching the 60 day mark. This seems like an eternity because, well, it is crypto. Everything is ultra short-term, at least with focus. For Polycub, the idea always was long-term. Thus, we have to give it at least 90 days before throwing in the towel.
As we approach the 60 day market, a couple things happen. This is making it a big week.
This all starts with the end of the airdrop. That started on the first day and was a 60 day progression. In a couple days, it ends.
The result is 1 million POLYCUB dropped to CUB holders. Based upon the total POLYCUB that is issued, this makes up a significant amount.

As we can see, the airdrop totals about 1 million of the 5.5 million POLYCUB that is outstanding.
xPOLYCUB
Throughout this entire process, the focus upon xPOLYCUB was highly touted. It was modeled to be scarce and harder to acquire over time.
For those who are uncertain what it is, here is a good xPOLYCUB primer.
The key with xPOLYCUB is that it takes POLYCUB's scarcity to another level. This is going to make it hard to acquire down the road. The special design of the increasing POLYCUB/xPOLYCUB ratio means the early days were the time to get in. Now, with the price of POLYCUB down, it is again a worthwhile consideration.
However, the question is how long will it stay at these levels.
When we look at the amount of POLYCUB locked up, this is what we see. Remember, there are only 5.5 million POLYCUB total.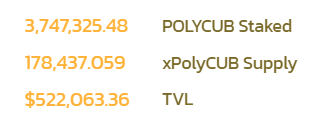 With 3.7 million locked up, that means there is 1.8 million POLYCUB on the open market.
This means it will get very hard to add to the xPOLYCUB pool. At present it takes roughly 21 POLYCUB for each xPOLYCUB. This number keep growing on a daily basis.
POLYCUB Is Really Scarce
With the reduction in emissions along with the ending of the airdrop, how much impact will this have? After all, the price of POLYCUB, in USD terms has done nothing but drop.
Obviously, the addition of the upcoming liquidity pools is going to be of great importance. Before delving into that, we have to truly understand how tight things are.
1.8 million sounds like a decent amount of POLYCUB that is outstanding. However, we have to deduct the amount that is already in the existing pools. Looking at these two contracts (here and here), we see that 1.08 million is located in these two pools. That means we have about 700K free POLYCUB out there.
When we look at this in USD terms, that means there is about $97,000 in POLYCUB available using the present price of $.139.
This is what we are told from the @leofinance post:
Our next vaults that will be deployed are:
pHIVE-POLYCUB
pSPS-POLYCUB
Here is a very simple question: since both require POLYCUB added to HIVE and SPS for the pools, do you think these two will bring in more than $200K?
That is all it will take to suck up all the POLYCUB that is out there. Of course, there is more distributed daily yet that is also decreasing come next weekend. That means the emission rate is half of what it is now.
The pHBD-USDC pool is near $350K. This is a bit over two weeks old. Since HBD is rather limited, we can surmise there will likely be more HIVE moved into the pool as compared to HBD. Unlike that LP, this is not paired with USDC but POLYCUB. It is where we can now see some buy pressure coming in.
What if $250K worth of HIVE is moved into the liquidity pool? Where is all the POLYCUB going to come from to pair with it? At the present USD price, it basically does not exist.
Of course, this does not even approach the type of demand that will come from the addition of pSPS to the platform. It is easy to see how both of these can really send the demand for POLYCUB skyrocketing.
A Change In The Trend
It is likely we see a change in the trend for Polycub over the next week or two. The reduction in emissions is going to seriously affect the supply. We saw a rather sharp drop in price, in part, due to the lack of liquidity. This is only going to get tighter.
Of course, prices keep dropping unless there is demand. Even with the addition of the pHBD pool, that did not send people buying POLYCUB. The next two pools will simply because the pair is with POLYCUB.
Many want to judge a project based upon how the token price acts. That is a major mistake. Those who were fretting about how things were progressing are going to have a bit of egg on their face. There is no way to deny the fact that demand is going to increase with the release of the pHIVE-POLYCUB pool.
The beginning of May was the target area that many of us were watching. We are now upon it with a nice piece of news: the upcoming addition of the Hive liquidity pool on Polycub.
This is going to change some things very quickly.
What are your thoughts? Do you see this the same way or is there something being missed?
Let us know in the comments below.
---
If you found this article informative, please give an upvote and rehive.

gif by @doze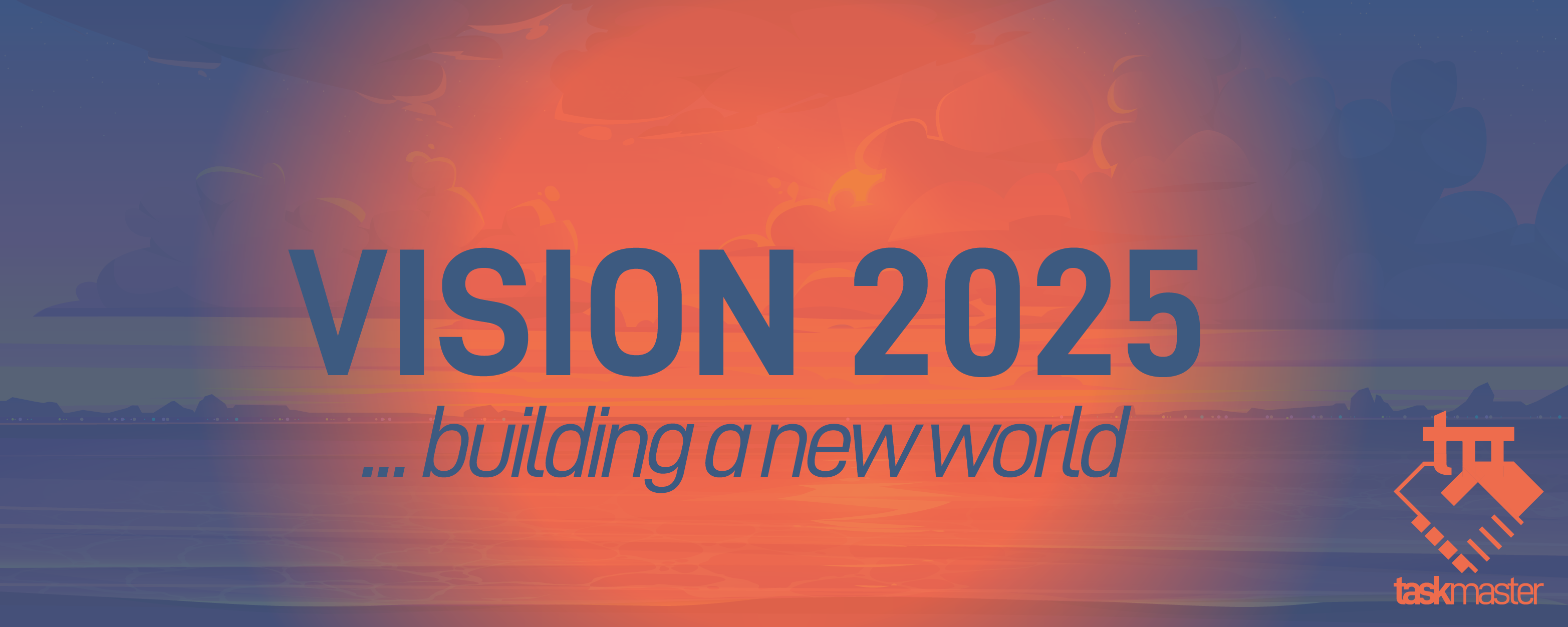 logo by @st8z
Posted Using LeoFinance Beta
---