Veews Integrates With LeoThreads For 'Threading' Posts
---
There is a lot of stuff happening.
It seems like I start off every post with something to this effect. Nevertheless, this article is going to cover another implementation that took place a couple of hours ago between two projects.
We know that Khal keeps dropping hints about the progress of LeoThreads. With the UI for Leofinance being updated, the focus is going to be heavily on Threads. Microblogging on Hive is an important addition, one the team is intent on expanding.
As Threads gets an update (morphing into ProjectBlank), we see the potential for even greater unification throughout the entire ecosystem.
Veews is a revolutionary application on Hive in that it brings content discovery to the platform. Now, we are seeing some content distribtuion added.
The ability to send posts directly from Veews into LeoThreads is now enabled. This allows for the sharing of the content from others in an effort to bring more value to both authors and those reading.
Adding A Post To LeoThreads From Veews
We simply open up the Veewer by going to Veews.io. From there you find a post you want when Veewing. Upon deciding to sent it out, simply scroll down to the Threads Button.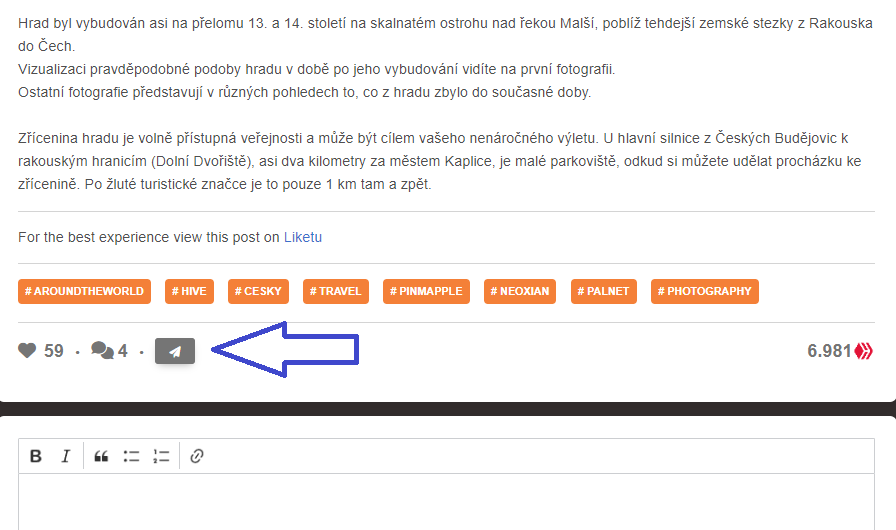 Upon pressing that, the pop up text window will appear. From there type in what you want and then Share on LeoThreads.
After it posts, the pop up will look like this.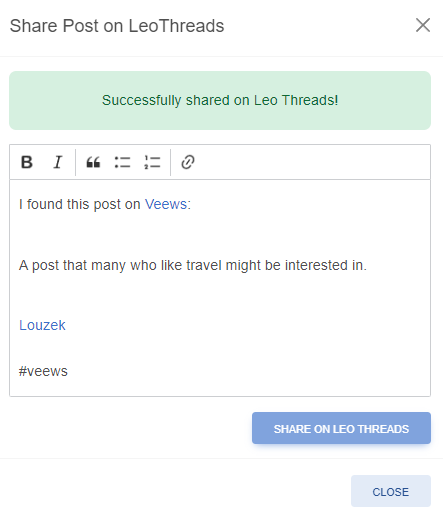 Now we have the post located on LeoThreads.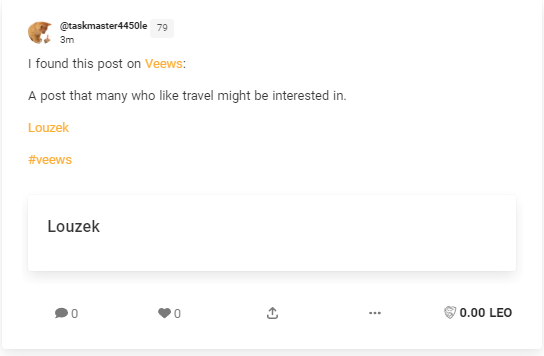 Now we have the ability to distribute content we find interesting directly out of Veews.
Why Is This Important
We now have another front end starting the process of incorporating the microblogging feature. It is true that it only serves to distribute content that is already on-chain, we might see it expanded down the road.
Nevertheless, we see how these two project teams can leverage things for even better user experiences.
The Leofinance team is working hard on improving Threads. This is, based upon what Khal hinted at, going to be a radical change when the new UI is released. The way he is acting, it will be feature rich with lots of things to entice users. Obviously, this is a payoff of development.
At the same time, as the Veews team keeps developing their application, this could also provide a more feature-rich environment. Ultimately, each project can stage its own outreach for this, helping to drive more traffic to Hive.
This is a major part of Web 3.0 that is not discussed. Anything that is implemented at the base layer can be incorporated by any application. Leofinance introduced the idea of using comments for microblogging but they do not own it. In fact, since the data is posted on the blockchain, an application like Veews can tie directly into it.
With Twitter, there is one front end to use it. On Hive, with long-form content, we always prided ourselves on the fact that there are probably a dozen applications which allow for posting to the blockchain. This helps to create resiliency since there is no way to stop all applications from accessing the data. It becomes a game of whack-a-mole. If, for some reason, one app goes down, another can pop up.
We need the same thing to happen with microblogging. At that point the front end is really secondary. Sure, people will use what they prefer but many can post to the blockchain. This will only foster more engagement.
It will take time but it is growing. As more project teams start to understand the idea of using Hive as the everything protocol, they will seek to incorporate as much as they can into the front ends/applications.
Veews is now integrated with LeoThreads. Articles can not be sent directly from the Veewer to there.
One step forward.
---
If you found this article informative, please give an upvote and rehive.

gif by @doze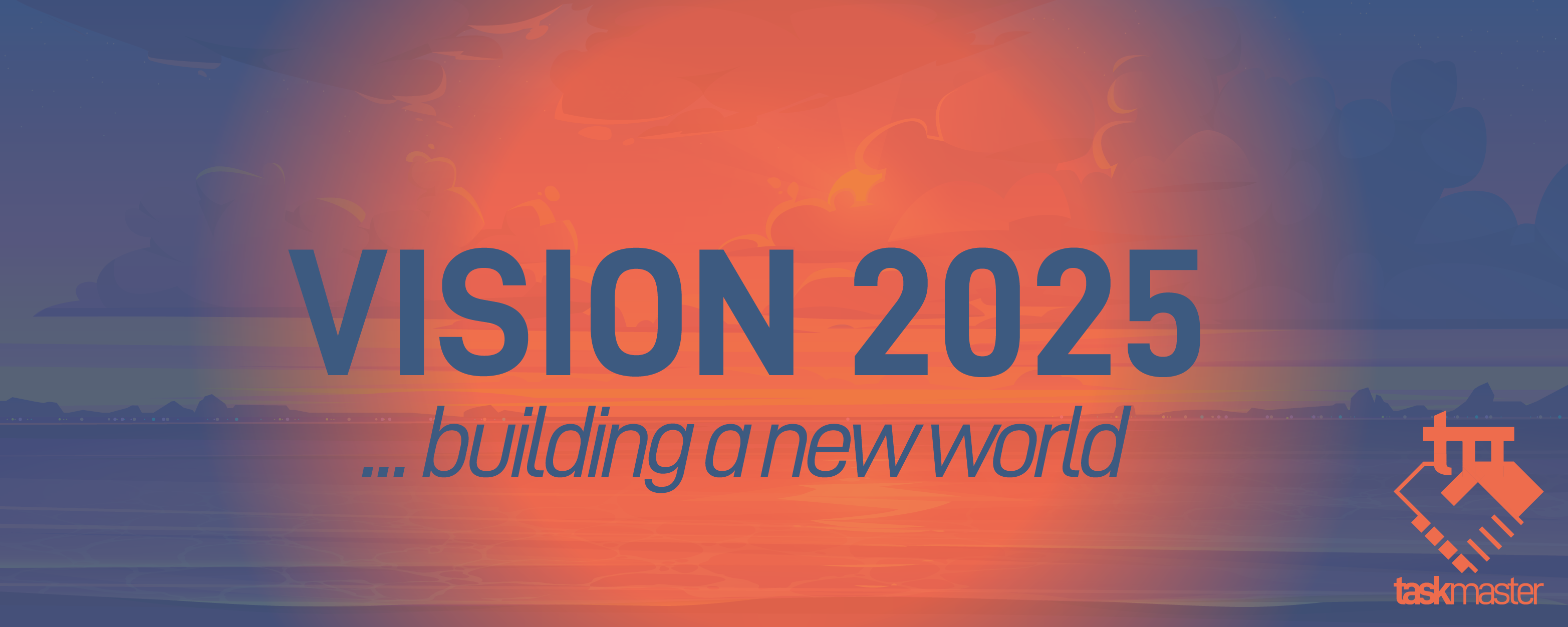 logo by @st8z
Posted Using LeoFinance Beta
---