The Future Of Tether USD₮ Amidst Market Instability.
---
It's been almost 2 weeks since the depegging and crash of UST and most people are beginning to think Tether USD₮ may encounter the same fate for some reasons. This week alone, Tether USD₮ had a loss of $1.5 Billion from its market cap and many users seem to have doubts about the future of one of the "world's most famous and reliable stable coin". Well, I really can't blame people much for having doubts, UST was trusted and was in fact a stablecoin and now, it feels like it was sent from the pits of hell to snatch away billions from its investors.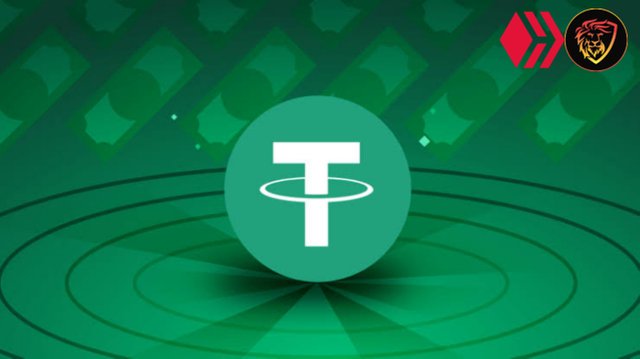 Image source
Following the mass loss from the market cap of Tether USD₮, there was an official press release on the official Tether website which seems to be some form of reassurance to their investors and also comparing their project with the failed UST project.
More like a "Trust me please, I'm different" kinda article.
Here's a sneak of the beginning of the article.
"Given the recent losses UST investors suffered, many users may be questioning if they can trust Tether USD₮ given the spectacular collapse of UST.
Thankfully, all one needs to do is look at the history and track record of Tether USD₮.
Tether USD₮ has been relied on as the primary form of dollar-based liquidity in the crypto market for many years and the crypto market has not been without its share of dramatic crashes!"
Source
I think Tether USD₮ are seriously trying to make their investors see no reason to doubt them and I personally felt the need for the article since I've seen folks predicting the doomsday of Tether to be close but personally I feel they project is more resistant to volatility than most people think. Even with the loss in market cap of over $1 billion, there was a fluctuation from $0.9998 to $0.9991...seems pretty stable to me if you asked.
Outside the Hive blockchain, I've been a long term user of USDT and I actually doubt if they'd ever witness what happened to UST. Besides their track records, we've seen them go through some of the worst market scenarios year after year and personally, that's how I know projects that are solid.But then, all of the recent events in this space are a reminder that we should be extremely careful when investing in crypto assets and only invest what we can afford to lose. I didn't think this would apply to stable coins but here we are and that is our new reality.
---