Crypthursday - Market resilience, SEED and UTOPIS
---

Source
It's time for another #crypthursday, where we will take a look at some of the most relevant crypto facts of the past 7 days. The focus will always be on what's going on at the Hive blockchain but eventually, I'll talk about other stuff too, if I consider them to be relevant enough.
My intention with this is to try and share relevant information but I also see this as a learning journey for myself, so if you spot any mistakes or would like to contribute with your own opinion do not hesitate to leave a comment!
Green lines and FUD resistance

Source: CoinGecko
It looks like that other than my beloved RUNE, most of the tokens I track had a very solid week of recovery, despite having a bit of a pullback during the last 24 hours. Not even the regulation talk seems to have shaken the investors' confidence in crypto. A few authors here on LeoFinance have recently discussed the hypothesis that the market is more FUD resilient lately and maybe what we are seeing now is a result of that.
Regardless of what happens, now is the time to ignore all FUD and focus on building solid foundations for the future. As Taskmaster says "We can build faster than they can regulate". That's where we should be focusing our efforts.
SEED is getting a price increase
If you are a regular on LeoFinance you probably heard about SEED, one of the most recent projects in the community. The project manager @empoderat just announced that the token price will be adjusted from $1 to $1.2 starting August 18 00:00 CET so if you want to get in the project or maybe increase your position, make sure to do it before then!
In case you don't really know what SEED is I strongly recommend you check out this post and this post and see what you think.
For full disclosure, I invest in the project myself and I really think it has great potential so, do your own research, but for what it's worth, this is a project that has my full support.
Last UTOPIS tokens for 3.5 HIVE
And speaking of great projects on HIVE, here's another one. UTOPIS (@utopis) is a HIVE gem as it's been one of the most successful projects out there. It's managed by @chronocrypto and the guy is a real hustler!
But anyway, if you want to grab some UTOPIS right now you can do it for 3.5 HIVE a piece, but hurry because that's the last of them for this price as Crono announced that once they are gone, subsequent tokens will be issued at a different price.
Again, always do your own research, but this project has a lot of investors in the community (myself included) so you should at least check it out. Fast.
Pick of the week
Once again, I did something I don't usually do and selected two articles for my pick of the week instead of one.
They are both very good articles that share a similarity in the fact that both address the important role of Hive and cryptocurrency as a whole in the financial future of our society.
Check out @acesontop's post on how Hive can be the path to a proper Universal Basic Income:
https://leofinance.io/@acesontop/hive-the-path-to-universal-basic-income
And also @dragosroua's article on a potential financial reset which has crypto as one of its building blocks:
https://leofinance.io/@dragosroua/a-potential-financial-reset
Well, well, I guess we're almost done but not before I reveal my pick for tomorrow's #cocktailfriday! And the winner is...
The Mudslide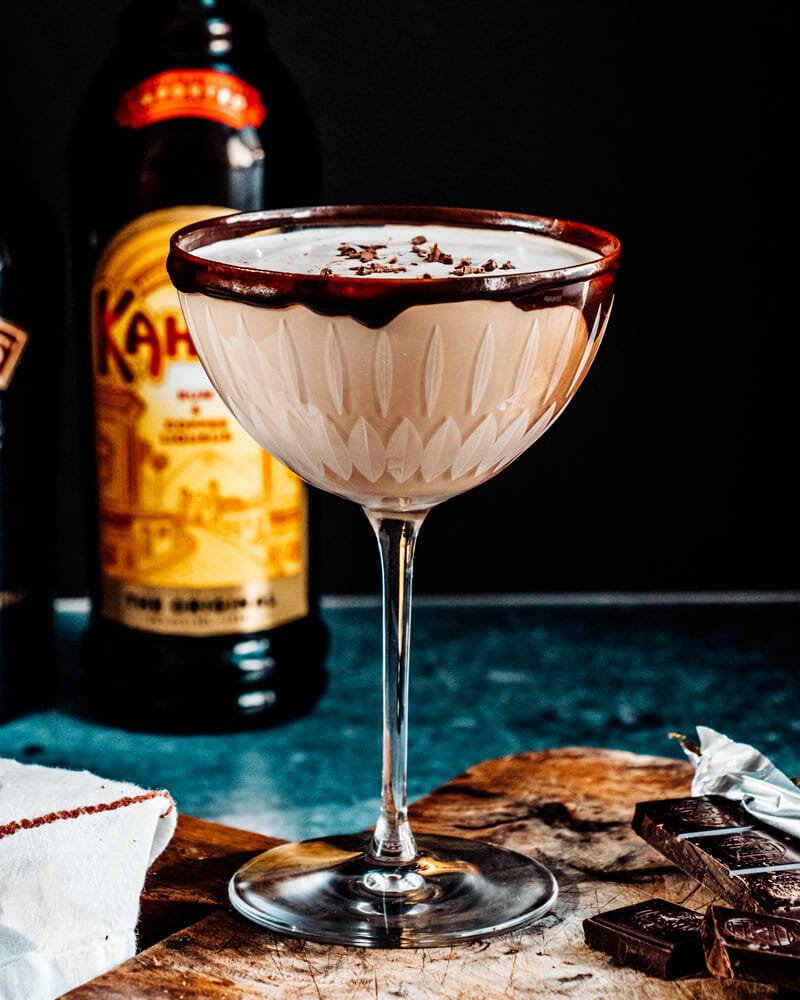 Source
It's a weird name for a cocktail, I know, but I decided to go with something different this time. The Mudslide is what is called a dessert cocktail but you can drink it whenever you want (I know I do!).
Here's what you're gonna need:
1 ounce* vodka
1 ounce coffee liqueur (like Kahlua)
1 ½ ounces Irish cream (like Baileys)
1 ½ ounces heavy cream
Instructions:
Place the vodka, coffee liqueur, Irish cream, and heavy cream in a cocktail shaker with ice and shake it well. Strain the drink into a cocktail glass and you're done!
If you're feeling fancy you can garnish with Shaved chocolate and use some chocolate sauce for the rim.
And this is it for the week. See you all next time!
Posted Using LeoFinance Beta
---