$PIZZA Token Burn, Updates, & Rewards
---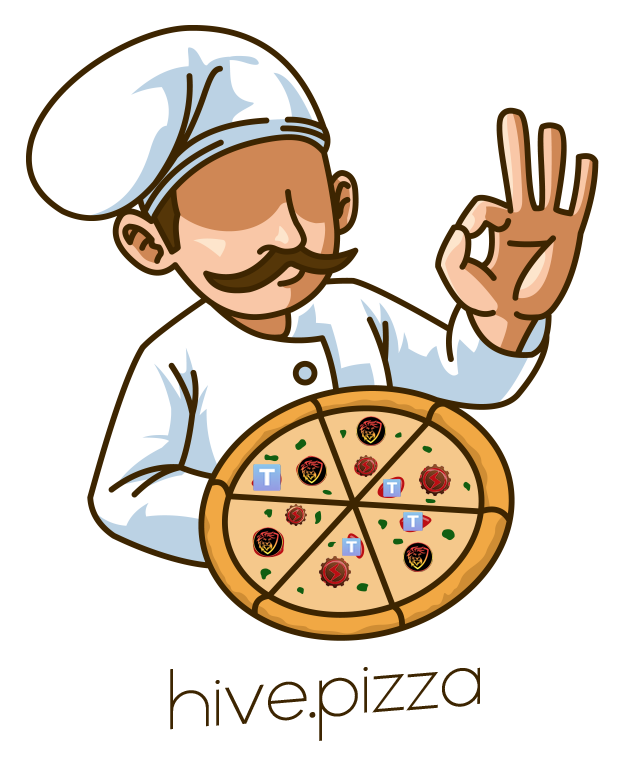 Hey everyone! We hope that you've had a fantastic week! Happy Memorial Day for those of you who celebrate it!
We have a few updates and as always, some tasty rewards to hand out!

If you'd like to follow along the $PIZZA token journey, here are the last 6 updates. (check out my blog for all $PIZZA related posts!)
$PIZZA Token | Gains, Releases, & Holder Rewards
$PIZZA Token | What is it and why should you buy it?
$PIZZA Token | New Badge, Bot Commands, & HIVE Game Store FOMO
$PIZZA Token | Weekly Updates & Rewards
$PIZZA Token | Midweek Rewards & $PIZZA FARM VOTE
$PIZZA Token | Weekly Rewards & VFT Farm Vote Update
You can also check out the HIVE.PIZZA website here.

TOKENOMICS

| Supply | % Burned | Max |
| --- | --- | --- |
| 140,000 | 16% | 100,000,000.00 |
---
Wallet Status


1803 wallets hold $PIZZA
0328 wallets hold >= 1 $PIZZA ( 8-) )
0169 wallets hold >= 20 $PIZZA (bot access level 1)
0034 wallets hold >= 200 $PIZZA (bot access level 2)
0019 wallets hold >= 1000 $PIZZA (badass level)


UPDATES
Bot Command

Added !farms command to print farm tx history in the Discord!



VFT Lab Updates

For those who do not know, $PIZZA is the newest featured VFT Farm available on the VFT Labs farm. $PIZZA holders can now deposit their $PIZZA tokens (for a 3% fee) to farm sweet VFT tokens that can be applied towards purchases (such as music from local HIVE artists) or sold on the exchange.
The stats below are the total deposited $PIZZA tokens so far in the farm and the total VFT return based on the total $PIZZA deposited. APR is pretty high right now as there is still just a small group of people taking advantage of the pool! Enjoy that tasty 131% APR!
$PIZZA VFT Farm Stats




---
Chrome / Brave PizzaMenu (Hive Discovery) Plugin

Pushed update to include more discovery options within the menus!
Feel free to submit more ideas in our [Discord] channel!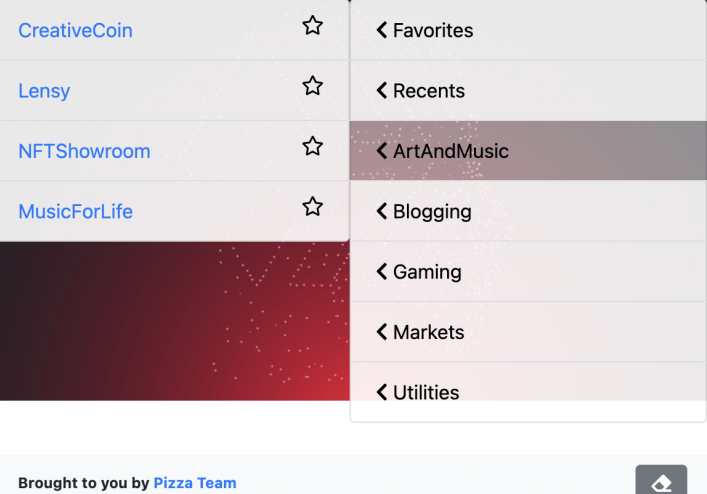 ---
Learn To Code

The $PIZZA token team strives to improve and to help progress the HIVE blockchain. As such, we are happy to announce our involvement with the Learn Code project. Learn to code using practical Python and bring your blockchain ideas to life!
Check it out here!
---
FAKE NEWS and un-associated pizza project

It has been brought to our attention that another project exists within the BSC ecosystem called pizza finance. We are not associated and know nothing of this team! Currently, hive.pizza ONLY EXISTS within the HIVE ecosystem. We are truly committed to growing and progressing the HIVE blockchain and are currently focused on solutions on-chain rather than off-chain. Those of you who are in the Discord know that I am interested in offering DeFi solutions but if possible would prefer to remain on-chain.
@blocktrades I believe is working on a bridge/side chain type solution that we are waiting on before looking into options at Binance. Trust me, the idea of farms and pools is really cool and we do want to bring you more stuff like this as we find the development help or time. Again, HIVE is our home and we would prefer to stay here. If/When we DO enter into true DeFi, we will likely do so through our Governance token or through another fun brand name that we have been kicking around in the realm of pizza. Building value for HIVE through tools, "things", and service/products, first! Also, you guys know we would tell you before letting others get in on something cool like that :P


---
GAME SERVERS

We have recently launched a new DayZ Standalone server as we begin to deploy new and transition existing game servers from our gaming community outside of HIVE to the HIVE ecosystem.
We'd like to formally invite @derangedvisions and crew to come play DayZ with us! Just search Legends DayZServer in your favorite launcher or hit me up for details! You can also join the hive.pizza Discord here.

$PIZZA BURN
Today we sent 22,000 of our glorious $PIZZA tokens to null and executed our first $PIZZA burn! These were a combination of $PIZZAs obtained through sales at the $PIZZA video game store and through the $PIZZA Buy-Back and Burn Program! It looks like this had an effect on price as well as we saw a ~21% increase following buy-back and burn!
This effectively removed 17% of %PIZZAs from current circulation. We will continue to burn $PIZZAs to offset inflation!

Discord Submission
We love Pizza, it's a fact! Pizza is the bond that brings us together. In the Discord we encourage our $PIZZA family to share photos of their pizza creations or of 'za they are trying throughout their day.

This week, we are choosing TWO winners from the Discord!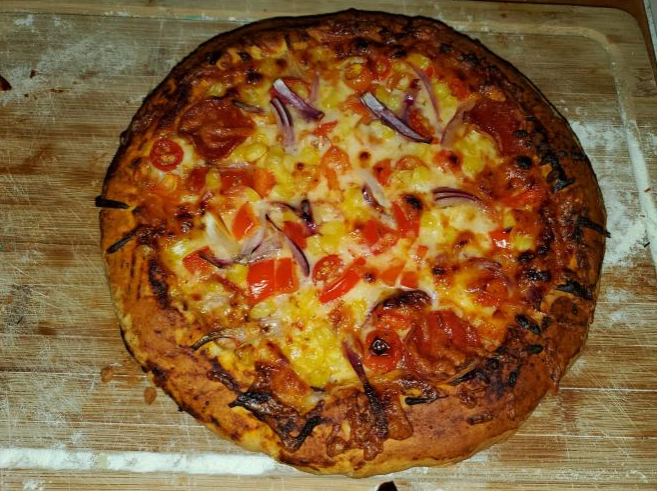 Submitted By:
@dibblers.dabs
Award: 10 $PIZZA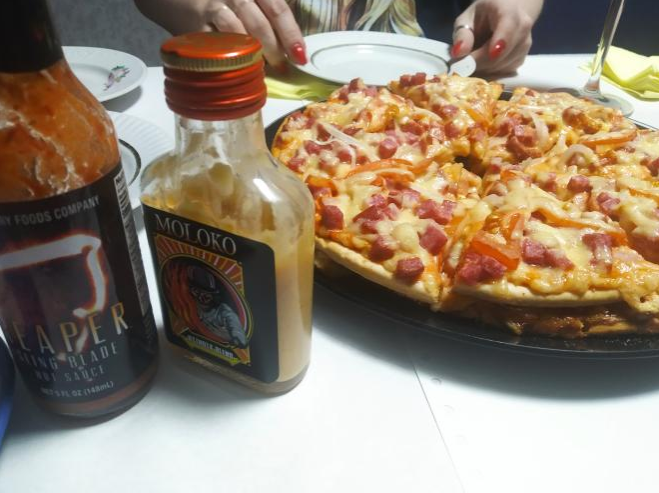 Submitted By:
@lostkluster
Award: 5 $PIZZA
Thank you for your participation and enjoy your tasty $PIZZA tokens!



REWARDS
Top 10 Leaderboards (Bag Holders)


Date: 5/30/2021
Token: #PIZZA
This weeks bonus: 9% $PIZZA
Want to get in on the action and secure your own weekly bonus rewards?
You can buy $PIZZA on LeoDex, TribalDex, or Hive Engine!


These PIZZA BARONS control the top 10 leaderboards and thus receive the biggest bonus reward each week! You can earn up to 10% back in the form of $PIZZA and other tokens by knocking our current leaders out and claiming your spot among the top!
@wine-token @dadspardan @stickupboys @brofundholdings @hivetrending @roger.remix @juanmiguelsalas @globetrottergcc @efastromberg94 @johannpiber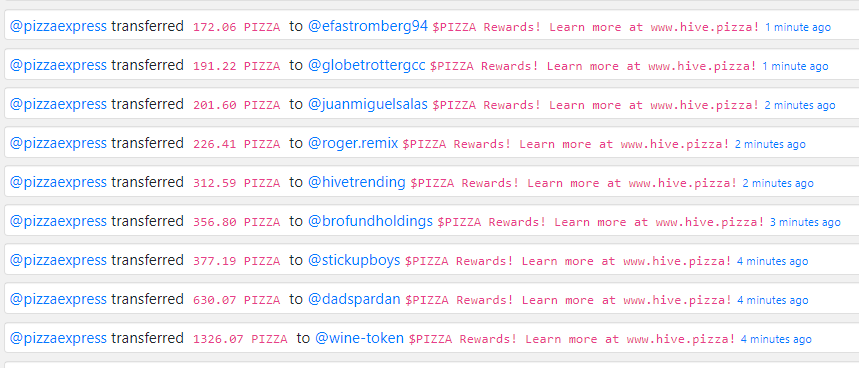 Lucky 5 Weekly $PIZZA Holders
(randomly chosen weekly from all holders with >= 1 $PIZZA in their wallet)
These lucky winners have won 5% of their $PIZZA holdings value back!
Remember! If you want a chance at BIGGER rewards, simply hold more $PIZZA in your wallet!
@phusionphil @ximmathiii @richardalexis @theoctoberwind @golden.future

BONUS 5 Weekly $PIZZA Holders
These 5 bonus winners are drawn from holders with >= 500 $PIZZA
Congratulations! Enjoy your bonus rewards of 3%!
@eturnerx @kachinhenry @splatts @jacuzzi @forykw

Daily Winners
Congratulations! You have won 5% of your $PIZZA holdings back in additional $PIZZA!
@suharik92 @stayoutoftherz @nupulse @schlees @atomcollector @memehive @ahmadmangazap @forykw

Top Delivery Drivers
We like to honor the top three $PIZZA drivers each week. These people went above and beyond to not only spread hot and tasty pizza all across the HIVE ecosystem, but really demonstated a high level of engagement.
To that, we salute the following:
1st place - @johannpiber | 123 Deliveries
2nd place - @catharsis | 82 Deliveries
3rd place - @eii | 68 Deliveries



LEARN MORE
Buy $PIZZA
Leodex
Tribadex
Hive-Engine
Join the Discord and $PIZZA NATION

Vote for us as Hive-Engine witness here
Posted Using LeoFinance Beta
---