Talking Decentralization, Banksters, Trading Psychology and More With Taskmaster4450
---
---
Coinbase joins the World Economic Forum thus becoming the next pawns of the New World Order, FTX tries to basically takeover the crypto industry in the US. These exchanges are no better than the current banking system and that is why decentralization, the heart of what this industry was built on, is so incredibly important!
Once again I am joined by @taskmaster4450 on Coin Logic TV to talk about all things right and wrong with the world, at least in our point of view as crypto holder, investors, and traders.
We chat about the ever growing importance of decentralization and some of the major issues that the industry is facing as more and more companies are trying to centralize and regulate the industry.
We also get into trading psychology and why it is the most important aspect of the trading business!
Hope you enjoy!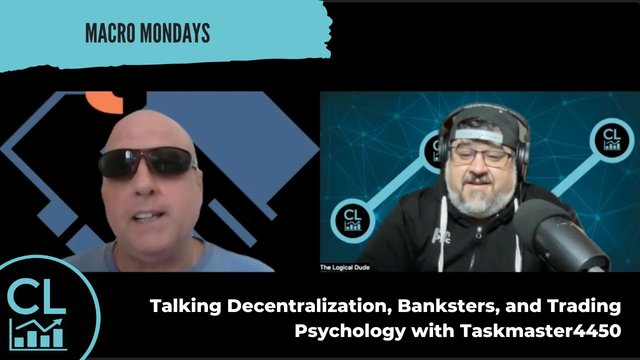 Nothing said is financial advice.
This is for educational and recreational purposes only!
Stay safe in these volatile markets and don't get rekt!
Post reblogged by @coinlogic.online on Hive. So if you want to follow only my crypto articles, then check out that account. Or, follow the markets and get the latest data and news on Coin Logic
Any videos will be posted to Coin Logic TV on YouTube in addition to 3Speak:
https://www.youtube.com/coinlogictv
Trade with me on Apollo X on BSC

---
▶️ 3Speak
---