Could leopedia be the trusted tree of crypto wisdom we all seek ? LEO&HODL Contest
---
Could leopedia be the trusted tree of crypto wisdom we all seek ?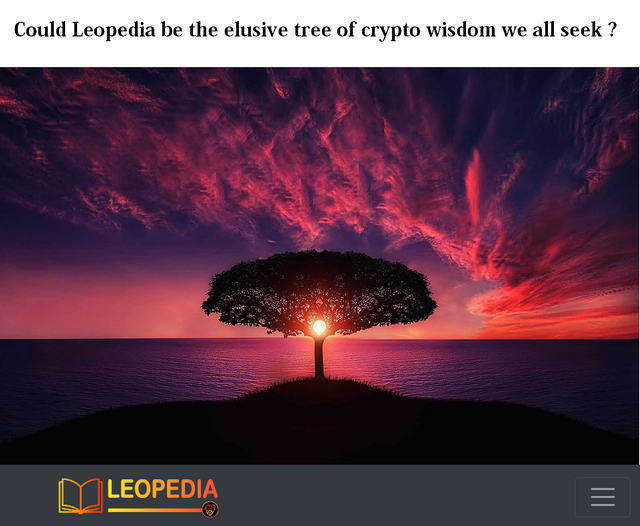 source:pixabay.com
Leopedia.io or leopedia as we lovingly call it is a trusted source of learning,finding info and trusted guides in the leofinance.io community.
For ease of understand look at it like a deep rooted tree of wisdom with 4 main and multiple sub branches.
The main branches being blockchain, Bitcoin, Hive and tutorials.
Besides these leopedia has so many sub branches which offer numerous articles, posts and authentic information about topics related to the main branches.
The world of crypto, DeFi, blockchains finance, NFT's is evolving and expanding at a incredible rate. With so many projects coming up with new and evolving technologies it becomes incredibly difficult to keep a tab, understand and wrap our heads around the emerging technologies.
Leopedia.io a trusted source of information and guides
Leopedia.io is a trusted source when looking up credible and authentic information for the leofinance.io community and anyone seeking authentic ind=formation pertaining to crypto, DeFi, blockchains financial infornmation, NFT's how to guides etc
When in doubt consult the leopedia
Ask yourself do you know the concept of wrapped leo ?
If not you can consult the pages of leopedia such as this one here
Why we need Leopedia.io when we have google ?
A good question indeed. Google has a lot of information but is all of that authentic.
Google searches can be misleading: Google is a search engine which simply shows search results and list pages according to the key words that you use.
"Not so long ago a google search led me to a youtube video which said CZ (the binance guy) is the CEO of Coinbase!"
When did that happen I wondered!
The internet is full of information but is that relevant and is it even authentic that is the question ?
Learning comes at a price
It may be in terms of money paid as fees, time invested in studies or both.
However crypto DeFi blockchains NFTs and related stuff is not something you can learn in college and gather 100% knowledge as things change and evolve all the time so keep learning is the
key word here.
Half baked knowledge is dangerous
Half baked or incorrect knowledge is dangerous and when it comes to your crypto or money it can be damaging too.
Why waste time searching for info on internet search engines when we have leopedia.io
Unlike a search engine which only lists content governed by its own algorithm or paid adverts
Check what the home page of leopedia says
Visit the home page of leopedia leopedia.io and it welcomes you with a message
"An Open Source for crypto Education"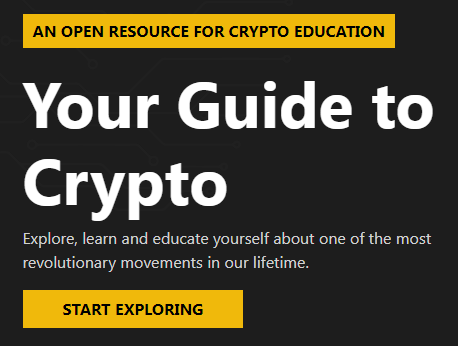 It is your guide and not a tutor. It welcomes you to embark upon a journey of learning and seeking knowledge by browsing through the enormous resources that it has to offer.
How to use leopedia ?
leopedia is a source of curated content.
This makes its content trusted, authentic and easy to follow.
Like a wise tree of wisdom leopedia provides the information that we seek.
All the information it provides is well structured and easy to find.
If you have the time and you come here seeking information and knowledge you can simply browse the links starting from the main/home page.
However if you come seeking specific answers use the search field at the top of the page.

It also links the content arranged by categories
Scroll down and you see Latest Releases and a link to all the articles.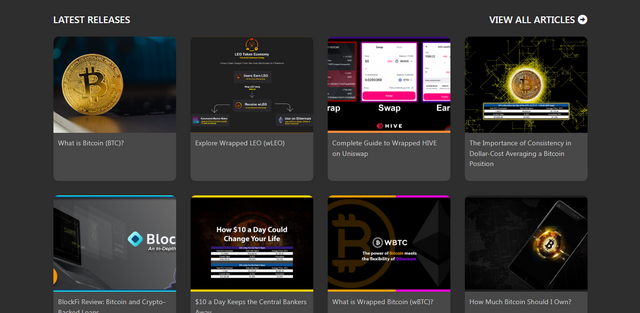 Right at the bottom of the page it lists content by Popular categories and Leo Apps in a list format.

Whichever way you like the content leopedia serves it for you.
What can we do to make it more popular and keep it relevant ?
It is ironic that we discuss this as Leopedia was started over two years ago by the leofinance.io team and it has become an invaluable resource.
However this remains a little hidden gem which can unlock enormous value for the leofinance.io community and the platform.
The enormous well curated content the platform offers can be tapped to take the leofinance.io platform forward.
Community members should be encouraged to create back links to leopedia posts and content.
A manual curation account similar to @leo.voter can be setup to upvote posts which use back links to leopedia.io posts.
Encourage users to create guides and content which can be added to leopedia.io. This can be done by curation account manually curation suitable content.
Why this is relevant and how to make leopedia the trusted tree of crypto wisdom we all seek ?
Leopedia.io fills the important niche within leofinance.io of offering a vital knowledge base and usable easy to follow guides.
By making these used more within the leofinance.io community all members benefit enormously as their knowledge gets enhanced.
With enhanced and upto date content more genuine crypto knowledge seekers would come in even from outside the community and this can be used as a means of on boarding new users.
However for this to be effective more curated content and back link strategy would be needed.
Leopedia.io is an aged domain with relevant content. We just need to pep it come with more content and put the foot on the marketing accelerator.
Posted Using LeoFinance Beta
---