Win One of the 5 FREE tickets to HiveFest Amsterdam on September 15 - 18
---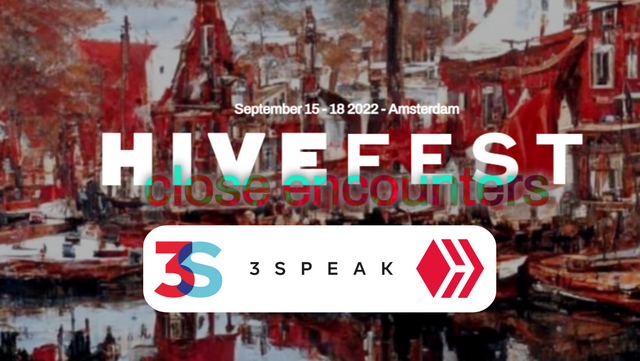 Hey Hivers,
We are giving away 5 tickets for HiveFest. This is a great opportunity to join this great event and meet your favorite Hivers. Read carefully to know how you can participate.
You NEED to be available to travel to Amsterdam and cover the cost of transportation and accommodation. If you win, we will cover the HiveFest ticket cost. It has an average price of €400.00 (>670 HIVE).

To participate, create a post and tell the Hive community why you should be picked. You can create a video, post on 3Speak.tv, or write a blog.

Use the #hivefest3speak tag so others can find your post. The community will find it directly here. You can also use the #hivefest tag.

You will earn points if the community members make positive comments, reblogs, and share them on Twitter to show support.
If you have any questions, you can make them in the 3Speak general chat room on our Discord or the Telegram Group. Follow us on Twitter: https://twitter.com/3speakonline.
Cover Source: @hivefest
---