4 Cryptocurrency Investment Hacks You Should Know
---
This piece is specifically for new and intending cryptocurrency investors. The old ones/ OGs must have already known this. So, if you are still very new in the crypto investment and trading business or intending to join the train someday, you should probably pay close attention to what this article has to say. It might be helpful in the course of your crypto journey.
---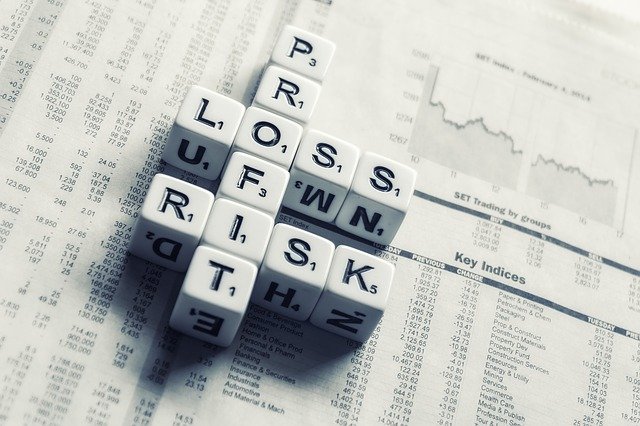 source
---
First off, cryptocurrency is still early and it appears to be the future of finance so you must be really smart to invest or to think about investing in this new technology. However, your crypto investment journey could either be profitable or unprofitable depending on how you choose to play your cards. As we all know, everyone wants their investment to be profitable and not unprofitable. To achieve profitable investments in cryptocurrency, you should never forget these key points that will be discussed here.
---
Locate Low Cap Coins/ Gems
Gems are coins with high potentials of mooning. Low cap coins are projects that have little money being invested in it. There are coins with low market capitalization. What we see today is that every new crypto investor wants to buy Bitcoin and/or Ethereum. Maybe that's because Bitcoin is the most popular crypto. Mind you, buying Bitcoin isn't bad in fact, it is a very promising asset. But you must have a big amount of money to be able to gain good profits from Bitcoin and other high cap coins.
---
Especially for people with little trading capital, buying Bitcoin and/or any other large cap coin should not be your first point of call. Instead, research and discover low cap coins and gems that have good fundamentals and are highly promising. You will certainly profit more than investing that little amount in large cap coins like Bitcoin.
---
Imagine using $30 to buy Bitcoin at a price of $64,000, how much profit do you think you can make from such investment? Very low and it will certainly take you a longer time to even make the profits. On the other hand, if you put in that $30 into a low cap gems, you will be surprised by how much return on investment you will have when these projects mature. Note that, x100% or x1000% are easily made when you invest in gems.
---
The price increase in low cap coins will give you more profits compared to the profits you will realize following the price increase in already high cap coins. Therefore, as a person with little trading amount, instead of choosing to invest in popular projects that already have a high market capitalization, why not be on the look out for low cap coins with potentials?
---
Investment needs Time to Grow
It is only in ponzi schemes or gambling that one can get to make quick money. So, if you are looking for quick money, crypto trading is a wrong choice. Sadly, many people come into cryptocurrency business with the short-term mindset. Yes, you can make profits in the short-term but that mind-blowing gains can only be made if you have the long-term mindset.
---

source
---
Imagine buying a cryptocurrency like Bitcoin in year 2009 at a price of $1 and selling it in 2021 at a price of $64,000. Also, imagine buying same Bitcoin in same 2017 at same $1 and selling it in 2018 at maybe $2. Both investors made profits but one not only made profits rather he has been able to accumulate wealth.
---
Long-term tends to pays better if you ask me but that doesn't mean you should take profits. Also, don't always be in a rush to sell your assets at the slightest price increase. Know the projects you should hodl for a very long period of time in order for it to mature. Equally, know those coins to sell-off when they're pumped up.
In the words of Warren Buffet: Traders make profits but hodlers make wealth!
---
Diversify your Portfolio
---


source
---
Another important thing you should know and do is portfolio diversification. Don't put your eggs in one basket they say. Don't be a maximalist of a certain coin only. Learn to spread your capital across many good and promising projects. That way you wouldn't have to find yourself wanting. Portfolio diversification is very key in the business of cryptocurrency.
---
You will lose some Money
---
Don't be scared!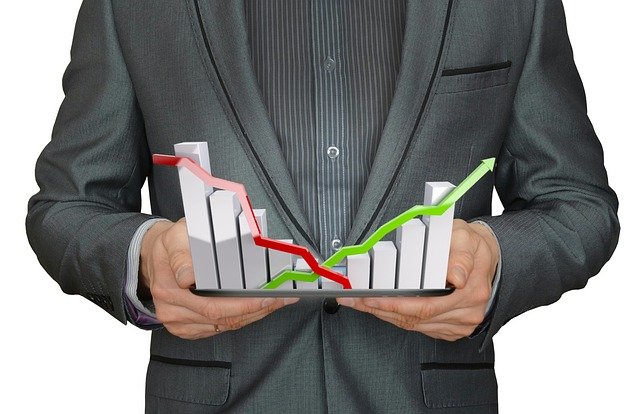 source
---
Lastly, there's always a risk attached to whatever we do in life. Hence, always remember that investing in cryptocurrency is highly risky. But if you ask me, I'd say it's a risk worth taking. At some point in your cryptocurrency journey, you'll lose some money whether big or small. Some losses could be as a result of your wrong trading decisions and some could be beyond your control. But the sad truth is that, 'losses do happen to cryptocurrency traders and investors'. Don't panic when it happens rather learn and take corrections.
---
I hope this was helpful!
---
By: Ndianabasi Tom
Posted Using LeoFinance Beta
---