El Salvador is Buying 1 BTC Per Day
---
One of the most crypto-friendly countries in the world, El Salvador is adopting a different approach toward the nation's Bitcoin (BTC) accumulation. El Salvador believes greatly in the power Bitcoin and digital finance possess to transform its economy. Hence, their determination to accumulate as much BTC as they can.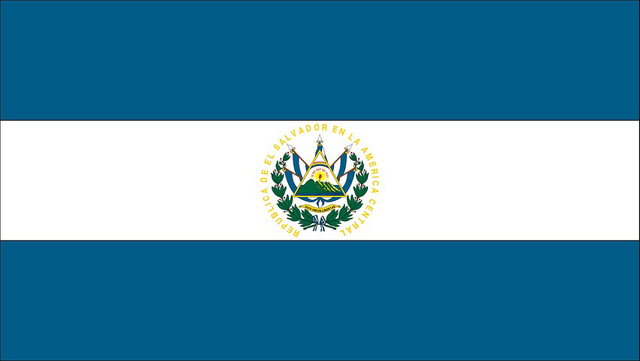 Source
---
The North American country which has greatly benefited from its adoption of Bitcoin (BTC) as legal tender in 2021 has also recorded huge losses on its crypto investment, following the steady decline in the price of Bitcoin this year. After hitting $69,000 per coin, Bitcoin has been on a downtrend, trading below $15K, at the time of writing.
In a recent development, El Salvador President Nayib Bukele disclosed that the country will begin buying 1 Bitcoin, the largest cryptocurrency by market capitalization, per day, starting from November 18.
He wrote,
We are buying one #Bitcoin every day starting tomorrow (18/11)./


Source
At the time of making this plan known to crypto Twitter, El Salvador already had a total of 2,381 Bitcoin (BTC) on its balance sheet. Most of these crypto assets were bought during the 2021 bull market that saw BTC reaching an all-time high of $69,000 per coin.
While the government of El Salvador invested in BTC at various prices, all of its Bitcoin holdings before November 18, 2021, were purchased at an average price of $43,357 per coin. Looking at the average price the nation bought their 2,381 Bitcoin assets and comparing it with the current price of $15,718 of the digital currency, it is crystal clear that the North American country is at a loss, regarding its BTC holding.
At an average price of $43,357 per BTC, El Salvador invested a total of $103,233,017. At the time of writing, that investment is worth $37,424,558. Although some have raised concerns over the country's intention to buy more BTC, Nayib Bukele believes the more Bitcoin they have on their balance sheet, the better for the country.
On the other hand, El Salvador's tourism sector has enjoyed massive growth and seen huge revenues ever since Bitcoin became a standard in the country.
Posted Using LeoFinance Beta
---