HIVE UPDATE : BEARISH DIVERGENCE SPOTED <BEARISH ALERT>
---
Greeting everyone .
How are you ? I hope everyone everyone have a good Monday and great day ahead.
This is another update on technical analysis on HIVE chart pattern. It was a 1h timeframe for the graph below. We can see after the long buy or bullish , the seller has making correction on the market which pust about 50% rejection on the previous daily huge bullish movement . This make a nice look shadow which indicate the bearish movement in that day.
The 1h timeframe , showing the market is slowdown and making a sideway market with still overall bullish trend. Im quite happy with this market because the HIVE price is now make new steady price at USD 2.30 area compare to USD 0.80 price in previous market.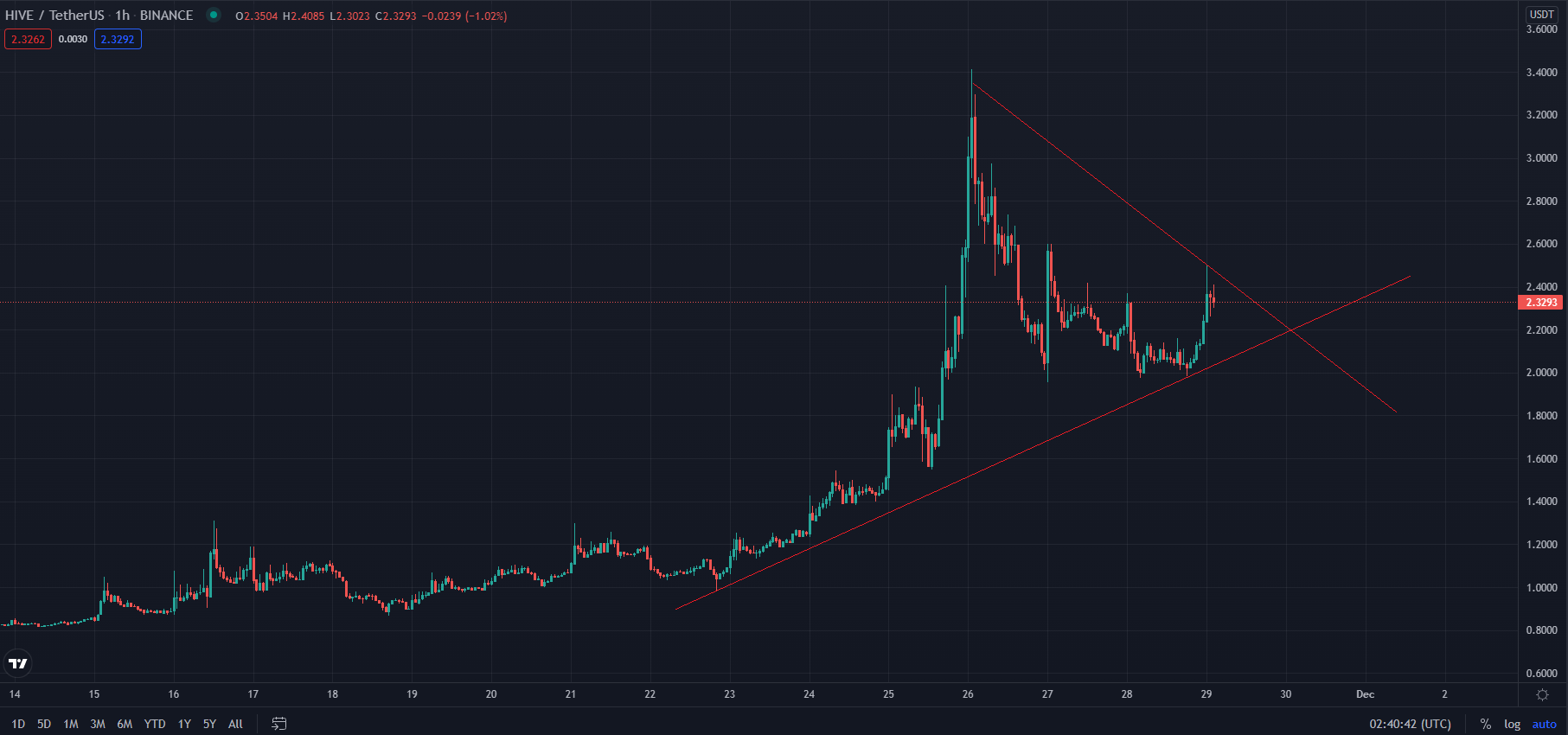 Source
$HIVE is currently at rank 119 coinmarketcap rank , which has climb from rank 178 before the hivefest. Even the seller making bearish market buy , $HIVE has increase 196% for last 7 days to current price.


Source
Like is say in previous updapte , we might see massive selling after the hivepower powerdown period finish for first powerdown from all the huge stacker which mean they taking more than double profit for their $HIVE.
From the technical view , i can see bearish divergence was form in daily chart. It was a early bearish alert but might be change with the fundamental or current situation for the market.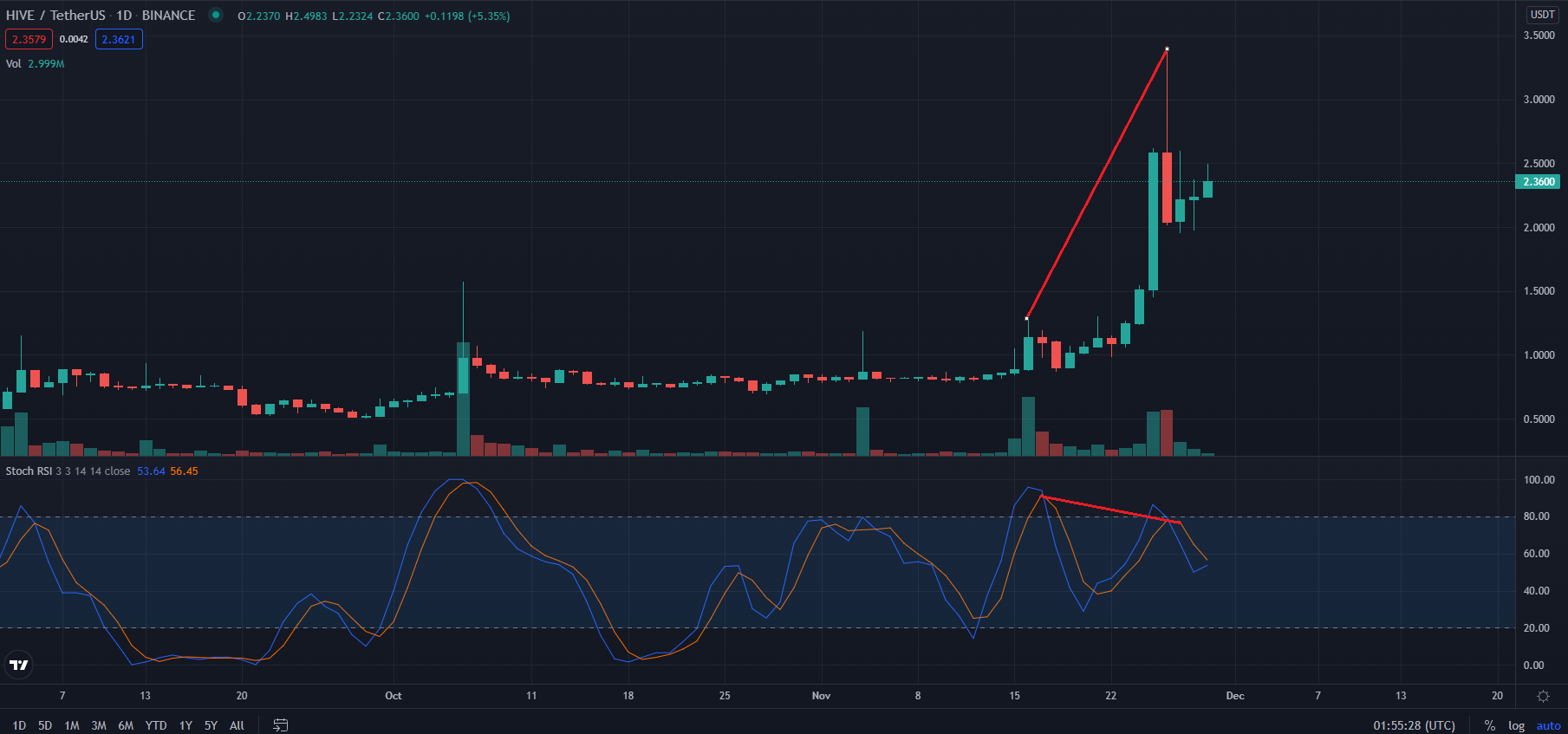 Source
This is another update for my learning journal.
Notes: This is my personal learning process journal , not a professional advices because i also still learning.
Posted Using LeoFinance Beta
---