HIVE UPDATE : DOUBLE TOP at TF 4 H
---
Currently HIVE is making price correction after being reject by seller at latest Higher High at USD3.42 . It's has making bearish about 50% bullish movement .
If we open the market chart at 1 hour timeframe , we can see a strong support at USD 2.00 . The value at 0.00 is always being use as market resistance or support from long time ago. It might a human phycology making pending order either sale or buy . And this has been prove in this few days market , where we can see a few solid bullish candle at the support in this few days.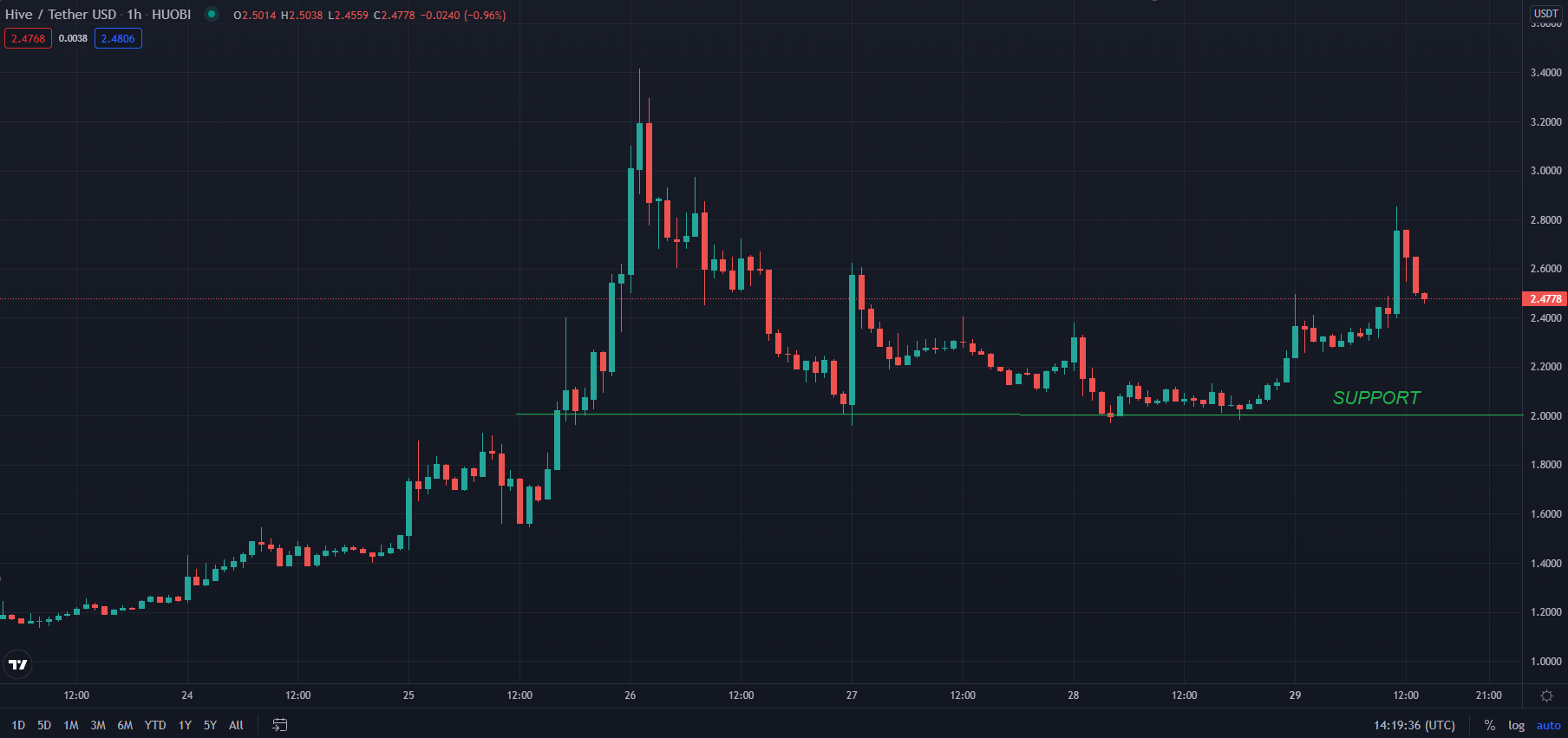 Source
But when we open another higher timeframe at 4 hours , we can see popular bearish pattern , the rejection making double top . This is another bearish signal after i write about divergence bearish alert.

Source
Well , this is another learning journal by me on HIVE market . The intra trader will take advantages buying and selling at sideway range price. But , i stil love to HOLD my position and to watch how HIVE market will move in this few days.
Notes: This is my personal learning process journal , not a professional advices because i also still learning.
Posted Using LeoFinance Beta
---