BITCOIN: Supremacy of LONGS versus SHORTS
---
Checking blockchainwhispers I found this interesting information about the total Long and Short Contracts being played now on BITCOIN: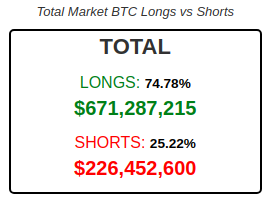 This is the sum of the three major leverage-future Exchanges on BITCOIN, BITMEX, BINANCE and BITFINEX.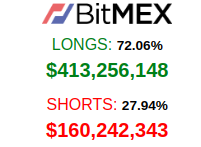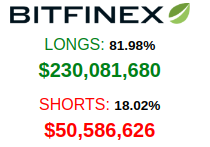 As you can see, seems that the amount of people betting for BITCOIN going UPWARDS is significantly higher today, 75% vs 25% is really an extreme that is not usually seen.
The only thing I can tell is that it is very possible that a huge price reaction is arriving in the coming hours. If you are immersed in a trade now, the risk is very high.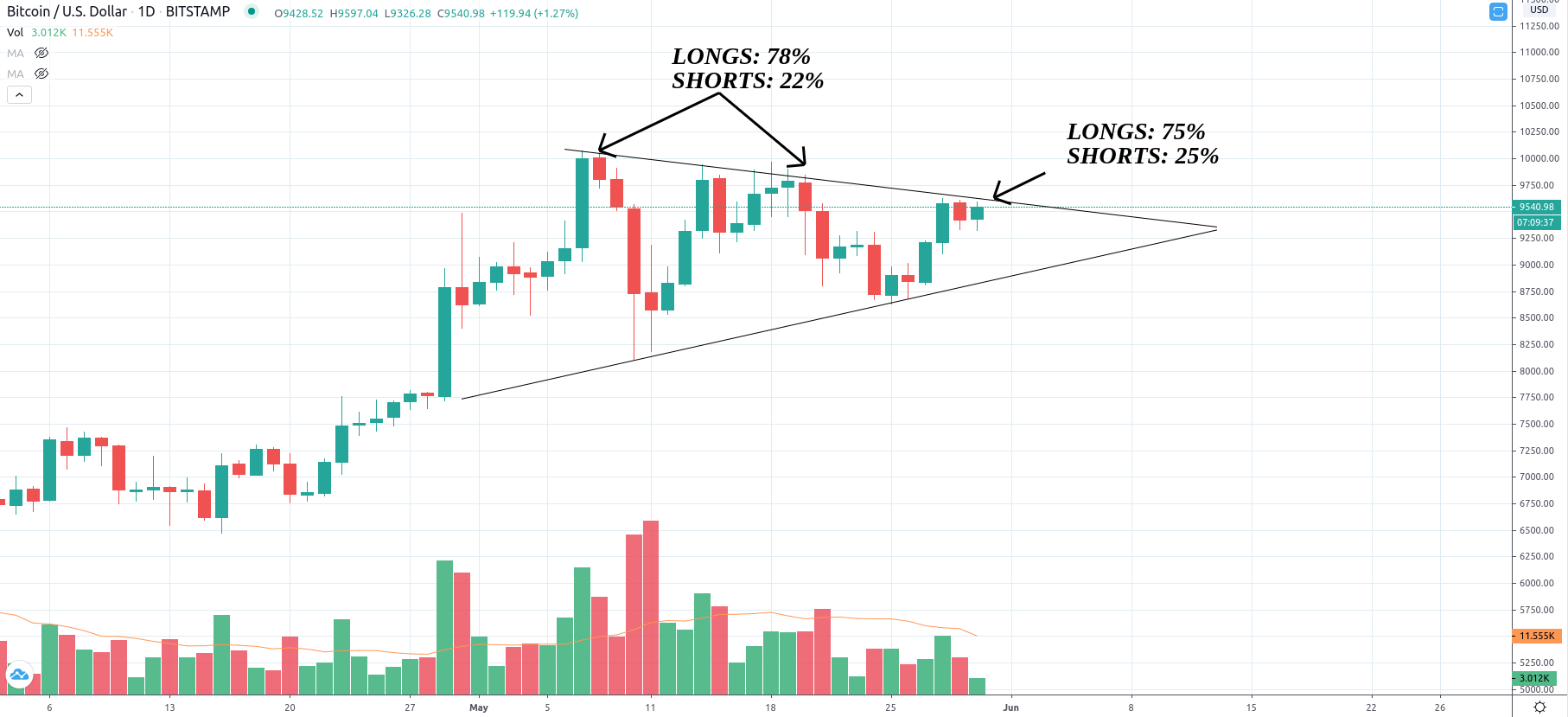 However, watching the decrease on the volume, I am still thinking we should see another move towards the lower line of the triangle...
---
---
*Disclaimer: This is just my personal point of view, please, do your own assessment and act consequently. Neither this post nor myself is responsible of any of your profit/losses obtained as a result of this information.
Posted Using LeoFinance
---