Emotional Roller Coaster or the buying/selling dilemma
---
Does this graph below sound familiar to you?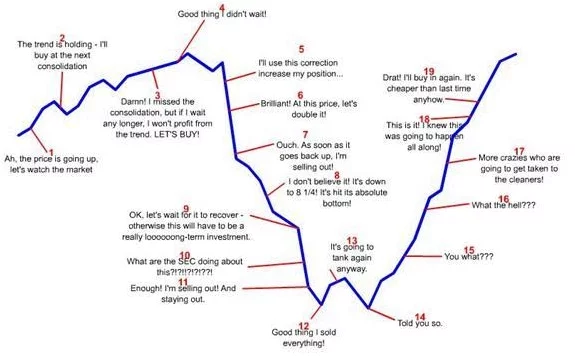 (Source: https://www.prismfc.com/behavioral-finance)
To me yes, and much since I have spent two entire cycles in this market feeling similar emotions...
I have to say that it is being one of the longest periods of "Extreme Fear" since the indicator was created.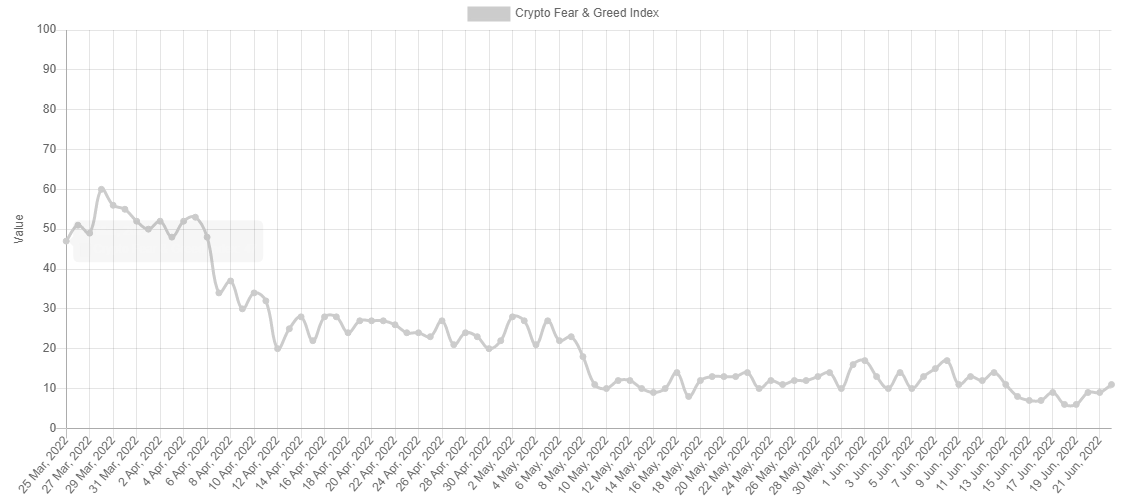 (Source: https://alternative.me/crypto/fear-and-greed-index/)
Specifically, we are below "20" since May 7th and it does not look like investor sentiment is going to improve any time soon, in fact other indicators related to the volume of BTC entering exchanges have changed the trend since that bottomed just a few days ago.
And also, currently, the number of BTC available on exchanges is increasing at the rate of about 21,700 BTC per day.

Quite possibly, this flow to exchanges comes from miners going bankrupt or selling their stake to cover insufferable expenses at the current price level.
However, what remains to be seen is whether this flow of BTC to the exchanges is being covered in a sustainable way by the thousands of Bitcoiners like me who have been doing DCA for some time now or whether we are going to see another abrupt drop in the near future.
No, gentlemen, no... I don't think we've hit rock bottom, the signs are still very bad, although others would say it's a great time to buy since we might think that crypto blood has hit the streets after the LUNA debacle and the possible liquidations of other big projects that were too good to be true.
As always, there is one and only solution in my opinion. The best thing in these cases is to go "shopping regularly" or what others call, DCA... so we won't have the face of an asshole in the event that this was actually the Bottom.
By the way, I think it's time to do it also with POLKADOT and, why not, also with RUNE... and that's what I'm doing, avoiding the likelihood of being out from the possible opportunity...
As always, this is not financial advice and blah blah blah...please, do your own mental masturbations.
Posted Using LeoFinance Beta
---