1 Drachme - George I Silver Coiun (1910)
---
Today the silver menu has an old 1 drachma from the good ol' 1910. I used to have three of these coins but during the Christmas festivities I gifted the two and kept the one that was in the best condition for myself.
The front side features a portrait of King George of Greece and reads in Greek, Γεώργιος βασιλεύς των Ελλήνων which as you probably guessed translates to George, king of Greece: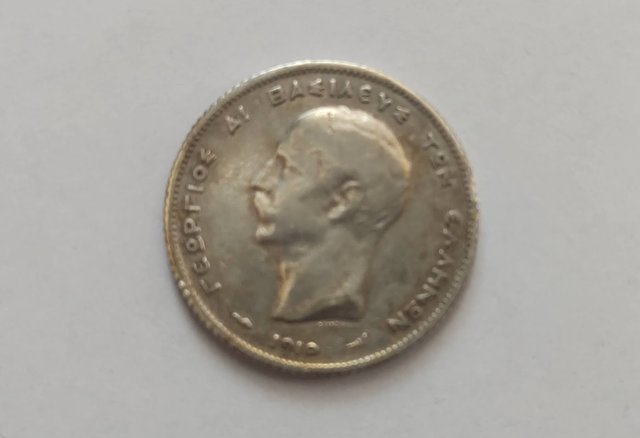 As for the back side, it features Thetis on a horse or something, carrying the shield of Achilles and reads ΔΡΑΧΜΗ for Drachme. Thetis was a lesser Greek sea goddess and mother of the legendary Achilles: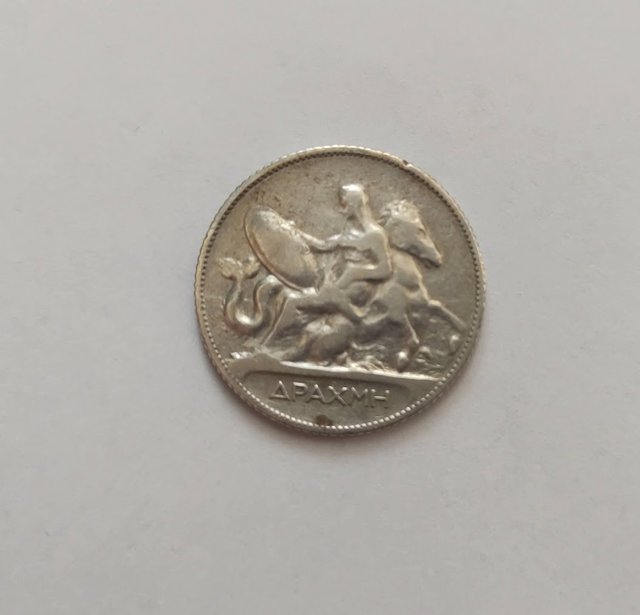 This coin is 0.835 silver and about the size of a euro: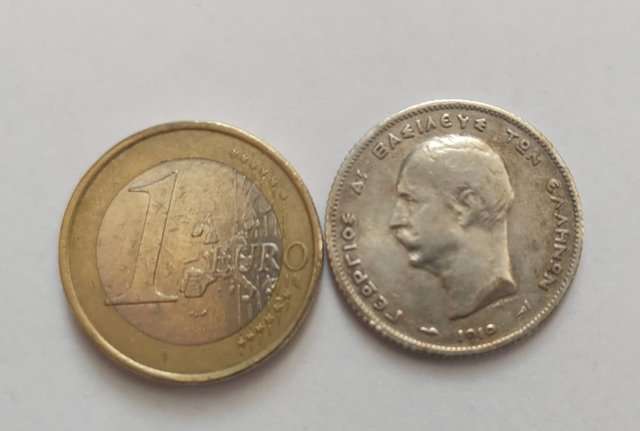 Definitely among my favorite old Greek silver coins, and budget friendly compared to other old greek pieces. I will surely get more in my hands when the first good opportunity arises!
Quick Specs
Composition Silver (.835)
Weight 5 g
Diameter 24.0 mm
Thickness 1.6 mm
More coins and stuff
---