1 Silver Krona - Gustaf VI Adolf
---
Today's silver coin from my collection comes from Sweden. A relatively recent piece, 1 krona minted in 1961.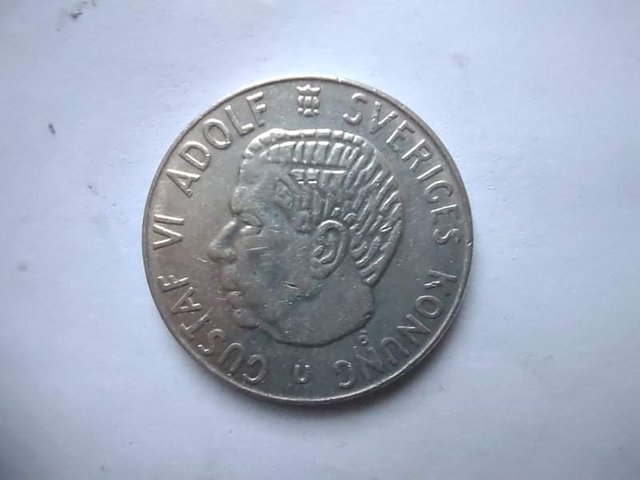 On the front we have Adolf, not the one we all (?) love to hate but Gustaf VI Adolf, King of Sweden from 29 October 1950 till his death in 1973. Other than his portrait the coin reads
GUSTAF VI ADOLF SVERIGES KONUNG
U Õ
for
Gustaf VI Adolf King of Sweden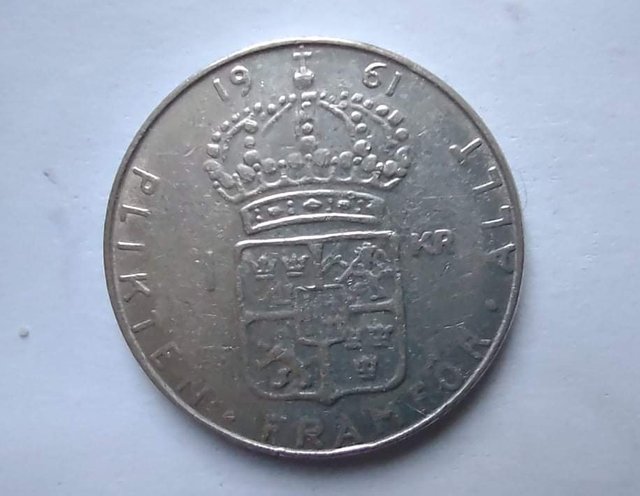 The other side is relatively simple too, featuring a crowned coat of arms, the minting year and the king's motto:
PLIKTEN FRAMFÖR ALLT
for
Duty before all
Now that's a good motto!
A low concentration, medium sized silver piece, just 7 g of 0.400 silver: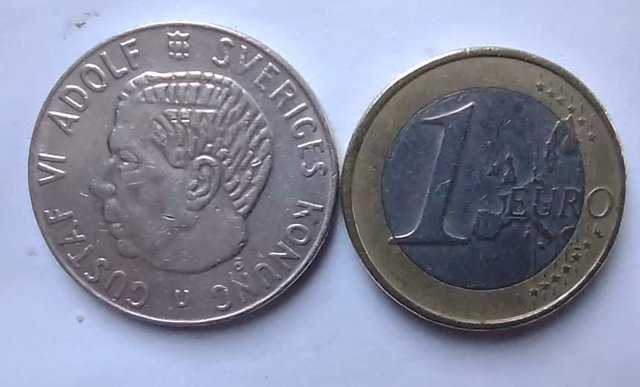 Total, that's 2.8 g of silver or 2$ with today's spot price.
This is my first swedish silver coin and imo a bit meh, but I am expecting some new additions very soon that I can't wait to get! 😍
More precious coins and shit
Posted Using LeoFinance Beta
---