50 Piastres Silver Coin (1952)
---
Today's coin comes from Lebanon, a 50 Piastres Silver piece from 1952, or 50 Qirshā.
What I really like about this one is that there are no kings or queens or other faggots!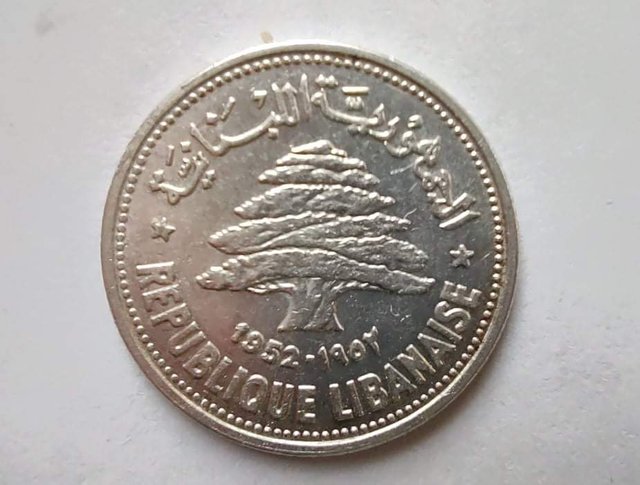 Instead, the front side has a cedar tree (a main feature of Lebanon's flag too) and reads
الجمهؤريَّة اللبنانيَّة
REPUBLIQUE LIBANAISE
1952·١٩٥٢
for
Lebanese Republic
Lebanese Republic
1952·1952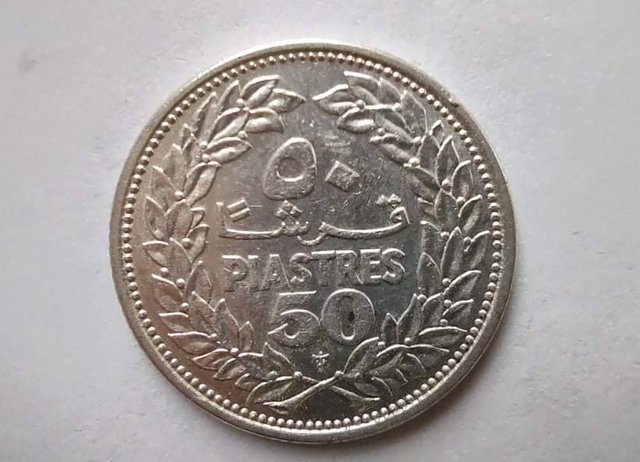 On the other, we got two oak branches with fruits and the denomination, 50 Piastres / 50 Qirshā.
Pretty much the size of a euro coin:

There's not much silver in this piece, 5 g of 0.600 silver or 3 grams of silver. With today's spot price that translates to 2.16 $.
Not great, but imo a lovely looking piece! Plus, I like the weird letters 😂
Posted Using LeoFinance Beta
---