Another silver fork
---
Back with another silver heirloom. This time we have another fork design, or a cocktail fork as I learned in my previous post when I featured a similar piece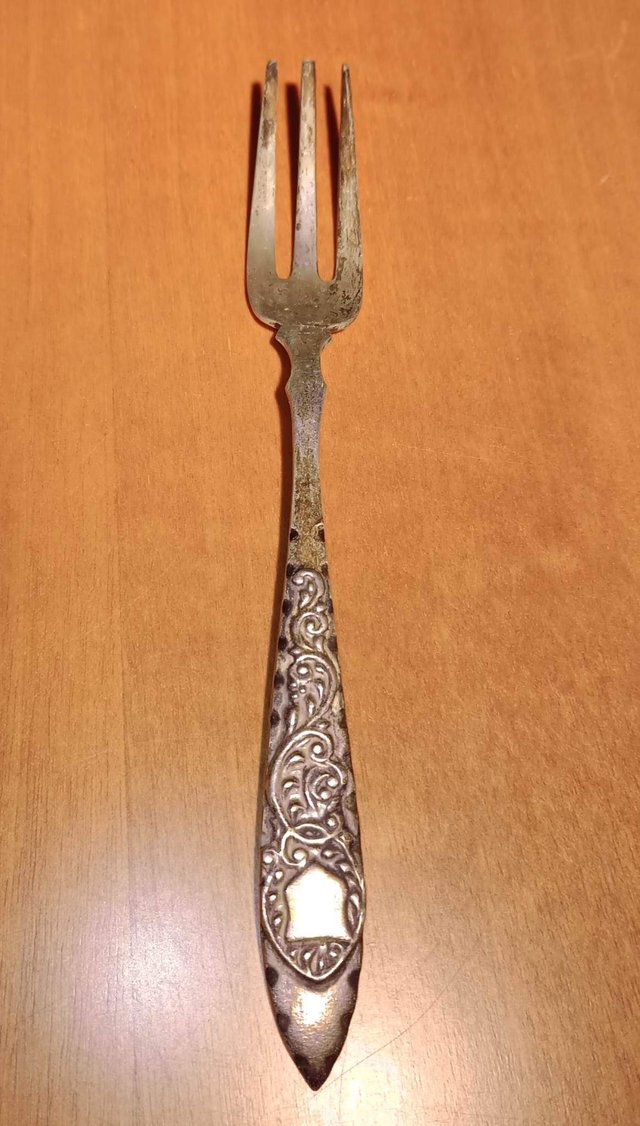 Nothing special on the back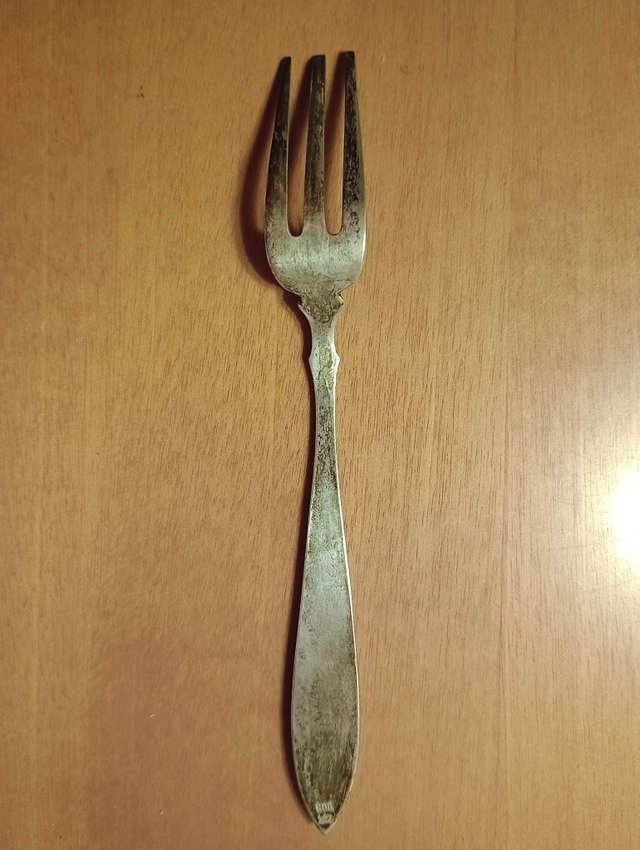 Except for the purity marking, down in the corner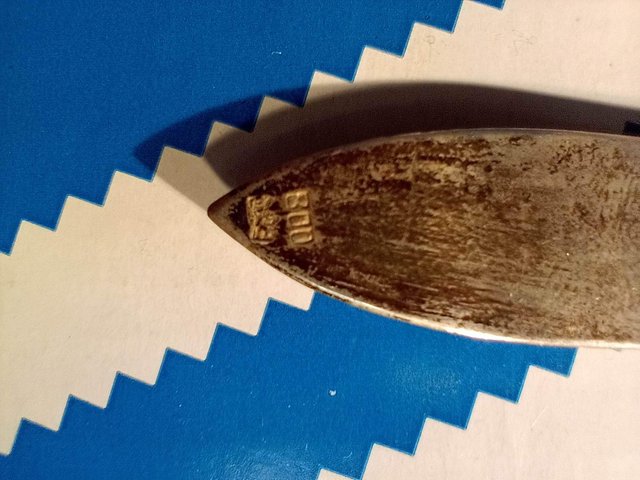 0.800 silver !
In total I have 6 pieces, I guess enough for the table of a small family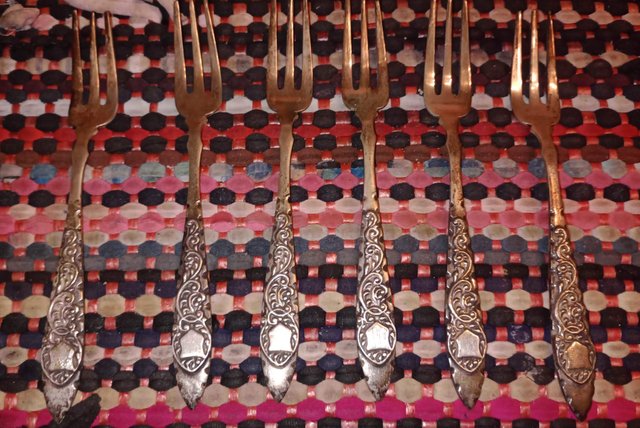 Each piece weights approximately 25 grams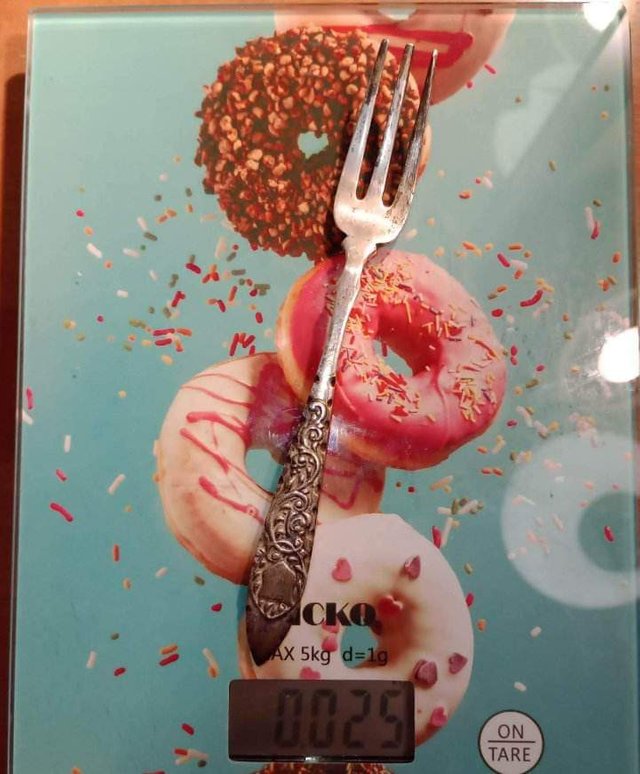 So the grand total is 120 grams of pure silver (150 g mixed weight) or about 4 ozes.
A closer look to the details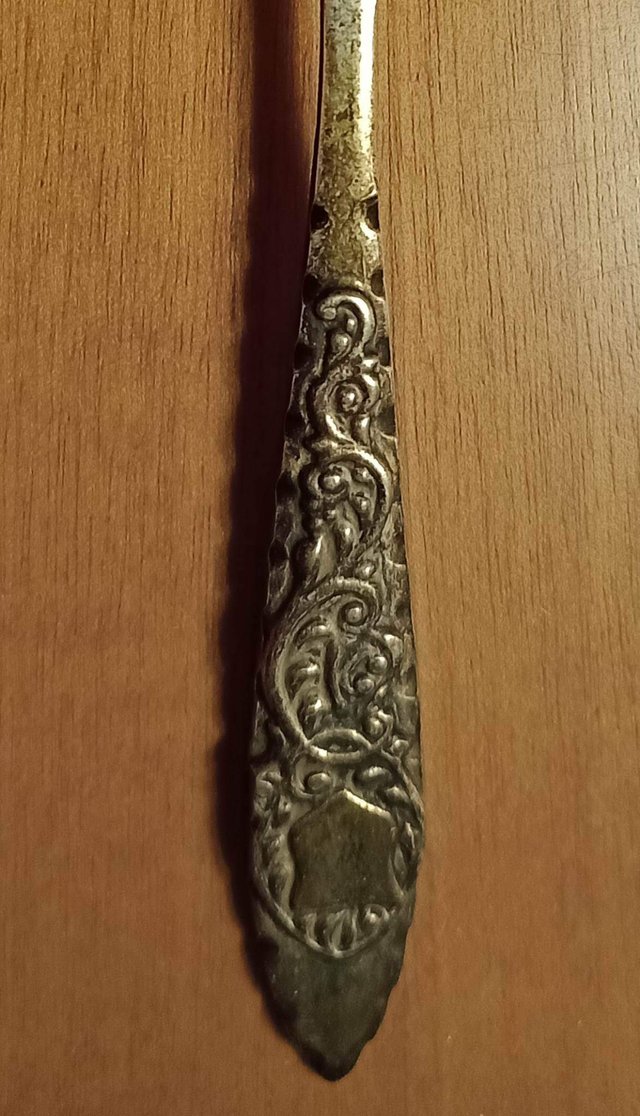 And finally a comparison with the other silver cocktail fork I previously showcased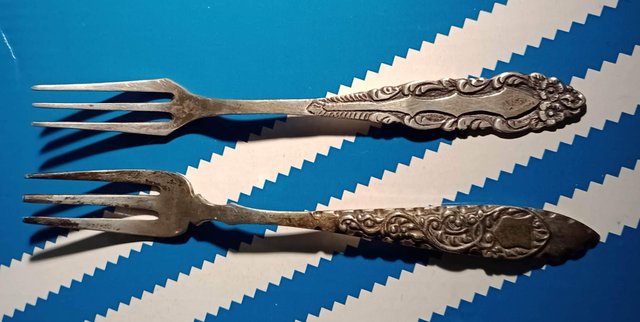 In case you wonder, no I don't regularly eat with those forks, or ever to be more precise. It's just another fancy family heirloom I inherited and hopefully it stays that way. No plan to sell them anytime soon except if silver really, really moons. Or except if shit shit hits the fan and I am in really bad need for cash. Hopefully that scenario will never materialize.
Ok, since this post is about a cocktail fork let's learn a little more about them
Cocktail forks are typically smaller than standard forks and are used to eat small, bite-sized pieces of food at a cocktail party or other formal event. They are usually made of metal, such as stainless steel or silver, and have a tine or prongs at the end to pick up food. They are often used in conjunction with other small plates, napkins, and utensils to make it easy for guests to eat while mingling. Some cocktail forks have a decorative design or pattern on them. They can also be used for serving small desserts or snacks. They are also known as seafood forks, oyster forks, or hors d'oeuvre forks. [source: chatgbt]
Ok that's enough for today. Stack on!
Posted Using LeoFinance Beta
---