Don't forget to vote for the first travala battle for a chance to win 30k $ !
---
If you are following my travala shillings then there is a good chance that you are already a smart member over travala.com, for the upcoming airdrop and possibly the other perks the smart membership offers.
Since a few hours ago travala is also doing its first listing battle between pancake and floki and regardless of who wins the company will gift 30,000$ (in travel credit) to one of the people that will have casted a vote!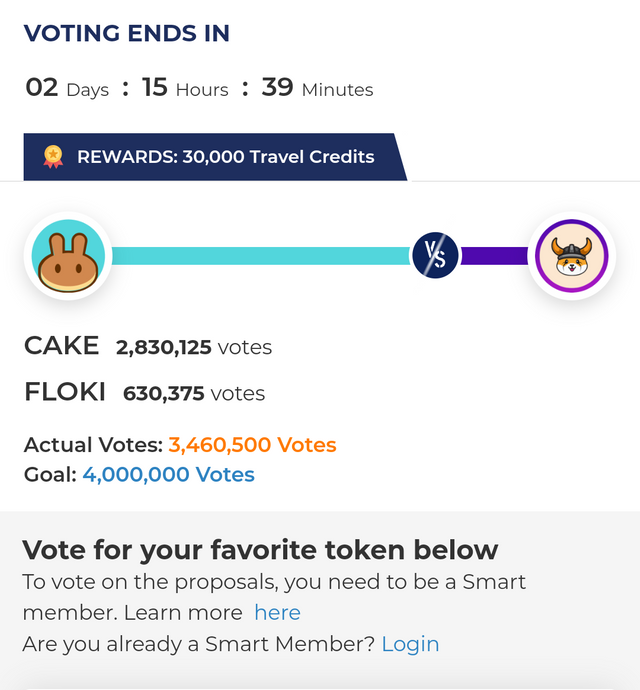 Now... that's one sexy gift! Last time I checked there are about 8,000 smart members so the chances of you winning are slim but way better than winning a lottery ticket 🤣
By the way I voted for floki, their community is amazing!
Good luck!
Posted Using LeoFinance Beta
---