Fresh Treasure! 20 Escudos Silver Coin
---
Meet the latest addition in my collection of silver coins. It just arrived on my post!
A silver $20 coin from Mozambique back from the 1950s! Ahhh.. I remember em like yesterday!
The front side features the Portuguese Mozambique coat of arms within a crowned globe and reads "MOÇAMBIQUE 20$00"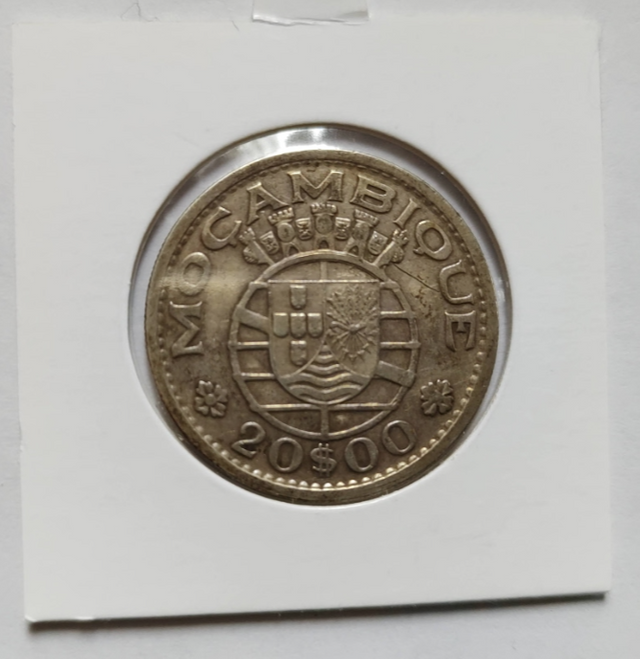 The back side has again the Portuguese coat of arms within a globe on the Order of Christ cross and reads "REPÚBLICA · PORTUGUESA 1952". FYI, Mozambique gained independence from Portugal in 1975.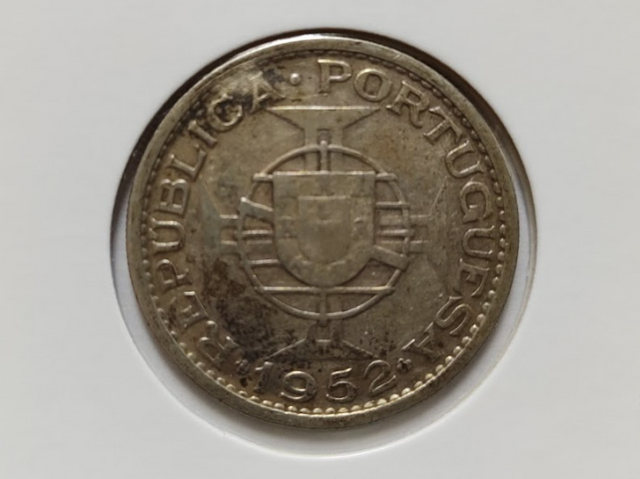 Next to a euro coin to get a visual idea of the size
I really love how strange and unique this coin is. Almost like it came from a real pirate chest or something!
Quick Specs
Composition: Silver (.720)
Weight: 10.00 g
Diameter: 29.7 mm
More coins and shit
Posted Using LeoFinance Beta
---