Gold nugget ring and earrings set!
---
I have recently showed you guys some of my golden family heirlooms, today is time to show off my favorite,a set of golden ring and earrings: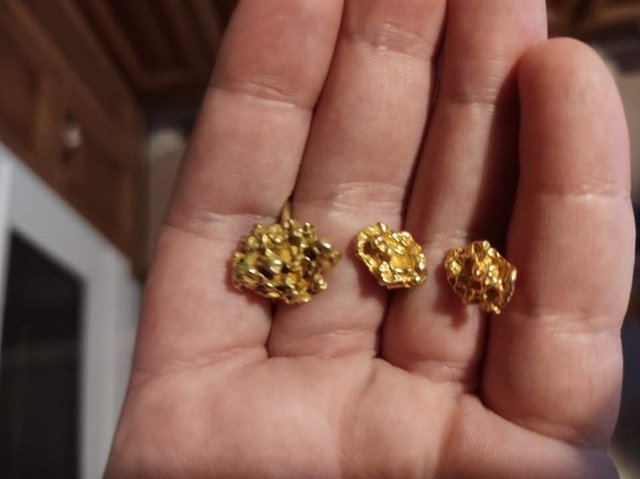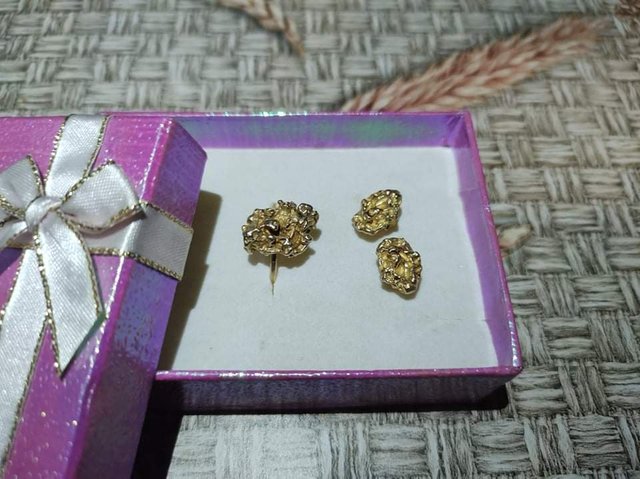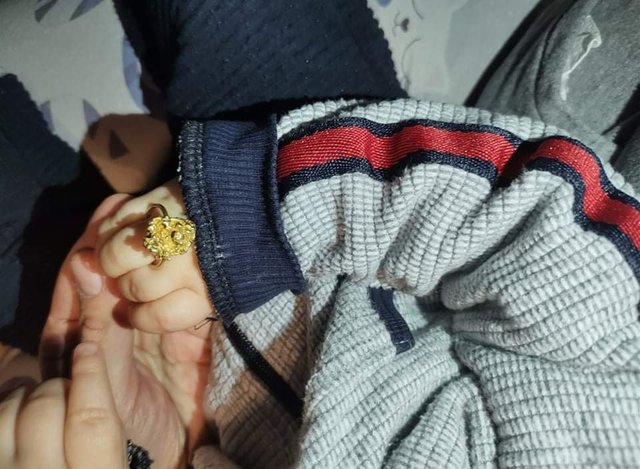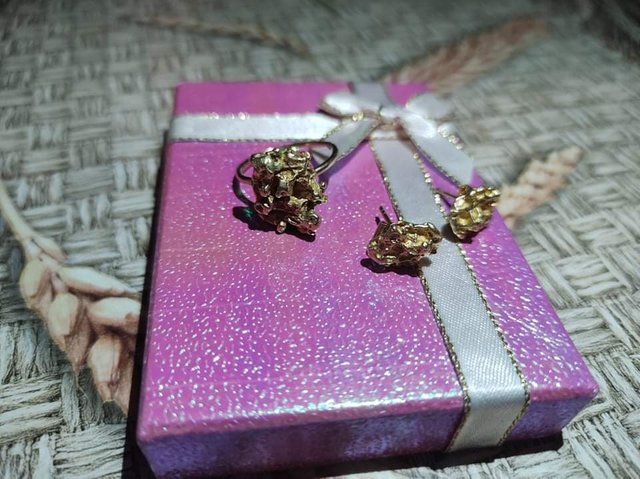 I just love how rough they look, almost as if somebody slapped a gold nugget to each piece and called it a day 😂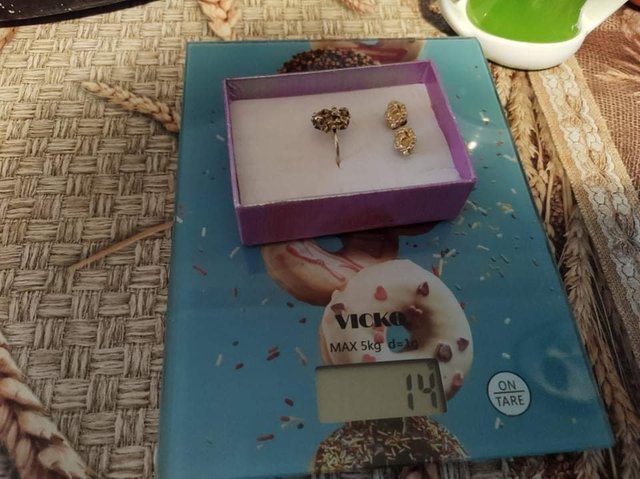 No plans to sell em anytime soon but hey... 14 g of almost pure gold can go a long way..If inflation keeps as is, maybe I'll buy a house in a couple years... Or months 😂
P.S: My phone camera and camera skills make no justice to these pieces! They look amazing from up close!
More precious coins and shit
Posted Using LeoFinance Beta
---