Silver snakeys!
---
Today's silver show off has 2 x "Year of the Snake" half oz coins minted in 2013. Normally I would have five of these little fuckers, all ordered by @goldrooster, but I ended up gifting the three of them during the Christmas festivities.
On the front side, these beauties feature a snake curling around a branch and the Chinese symbol "
蛇" for..you guessed it... snake!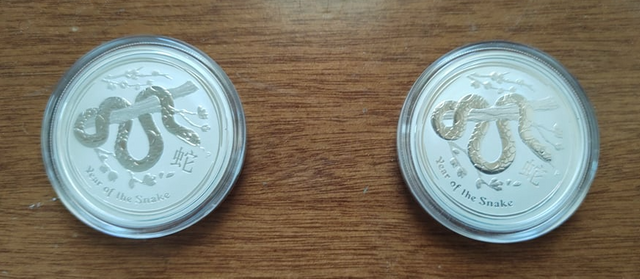 And on the backside a portrait of the worlds most sexy old hag!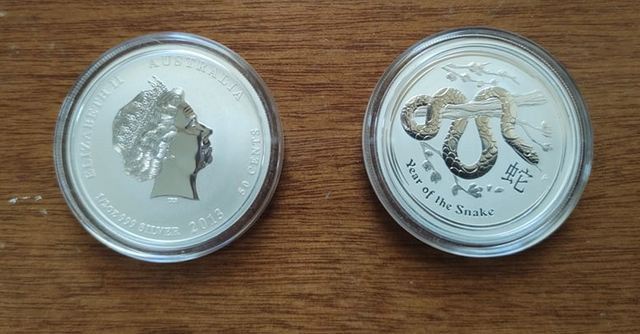 Here's a comparison with one of my philarnonics coins featured a few days ago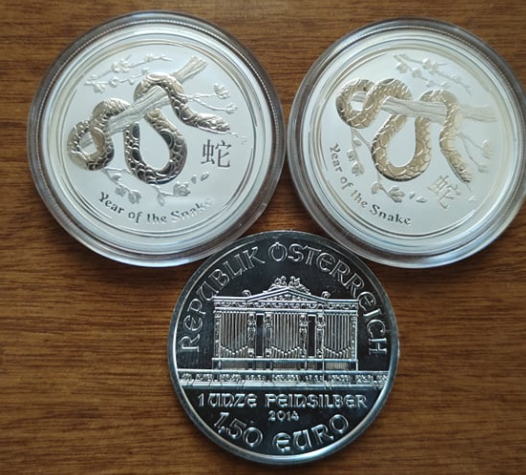 And a gay euro: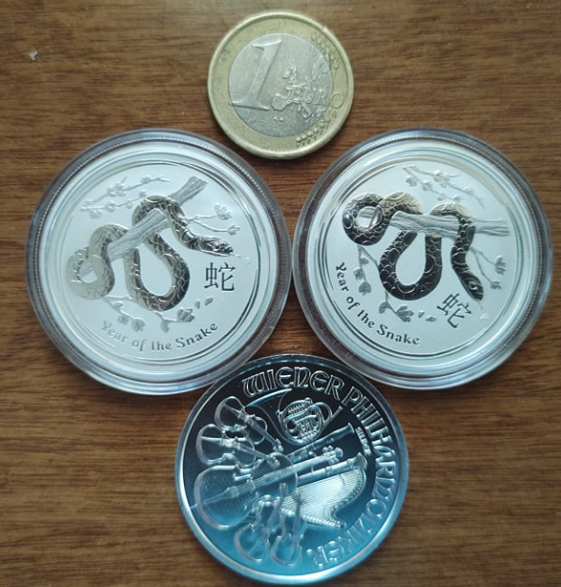 Overall, a nice small and somewhat boring coin. Not great, not terrible! In the end, silver is silver!
Quick Specs
Issuer: Australia
Composition: Silver (.999)
Weight: 15.55 g
Diameter: 32.1 mm
More coins and shit
Posted Using LeoFinance Beta
---